Home > Career Center > Job Seekers > Job Search

| | |
| --- | --- |
| Company Name: | KIPP Public Charter Schools |
| Location: | Dallas, TX |
| Position Type: | Full Time |
| Post Date: | 03/03/2018 |
| Expire Date: | 04/11/2018 |
| Job Categories: | Education and Library, Information Technology, Collegiate Faculty, Staff, Administration, Research & Development, Energy / Utilities |

Paraprofessional (Special Education)

Job Title: Paraprofessional
FLSA Status: Exempt
Department: KIPP Dallas-Fort Worth
Reports to: School Leader

KIPP DFW OVERVIEW


KIPP DFW is part of the Knowledge is Power Program (KIPP), a national network of 183 free, open-enrollment, college-preparatory public charter schools serving nearly 70,000 students in 20 states and the District of Columbia. The mission of KIPP DFW is to provide children in underserved communities with a free, rigorous, high-quality education that offers the knowledge, skills, and character traits necessary to thrive in school, college, and the competitive world beyond. KIPP DFW is currently comprised of four public charter schools serving elementary and middle school students in the southern Dallas region, and is amidst a rapid growth plan that will result in a total of ten schools providing quality education options to 5,000 students in kindergarten through 12th grade in the most underserved Dallas-Fort Worth communities by 2021.





At KIPP DFW, there are no shortcuts: outstanding educators, more time in school, a rigorous college-preparatory curriculum, and a strong culture of achievement and support help our students make significant academic gains and continue to excel in high school and college. Approximately 90 percent of our students are considered economically disadvantaged and most students come from neighborhoods where less than five percent of residents graduate from college. At a time when many have given up on public education – and the future of inner-city children – KIPP schools are raising expectations. Our students are outperforming their peers and advancing toward college because we set high standards, inspire achievement, and instill confidence.



POSITION OVERVIEW
KIPP Dallas-Fort Worth seeks creative, entrepreneurial, loving, and results-focused candidates who thrive on challenge and welcome the opportunity to be a part of a culture of continuous feedback, professional development, and innovation both inside and outside the classroom. We seek dedicated professionals with a passion for both education and social justice, who are willing to do whatever it takes to help our kids climb the mountain to and through college.



Beliefs: The Lead Teacher must believe that…

All children can and will learn.

Accountability starts and ends with me.

When there are problems, I find solutions.

When there is a better way, I find it. When a teammate needs help, I give. When I need help, I ask.

With deliberate practice, I can constantly become a better teacher.

I am a constant learner.

We are stronger as a team. I have a responsibility to my colleagues to be a contributor, not a contaminator.

Character: The Lead Teacher must…

Have grit. When he or she gets "stuck", he/she works relentlessly to solve the problem.

Be zesty. He or she must find passion, joy, and adventure in our work.

Make decisions with students' best interests in mind.

Demonstrate self-control, both work-related and inter-personal.

Keep commitments made to students, families, and colleagues

Express and maintain optimism about the future of our students and our schools.

Be dependable, organized, efficient, creative, flexible, and self-aware.

Be able to thrive in a fast-paced, start-up environment.

Be responsive; follows up and follow through with students, families, and faculty members.

Be inspirational and motivational.

Possess passionate and loving attitude toward all children.

ROLES AND RESPONSIBILITIES

Duties:

Model and uphold KIPP Dallas-Fort Worth vision and values
Participates actively in developing and following through with individualized learning plans and behavior plans for students.
Uses time effectively to meet students' educational and behavioral needs
Delivers quality instruction/lessons created by teachers
Adapts pre-created lessons as needed to support the learning needs during small group instruction.
Establishes and maintains cooperative working relationships with students and teachers based on trust and respect.
Provides instructional support within the special education and general education classroom as needed in order to meet students' needs.
Communicates high expectations for behavior by teaching, practicing, and reinforcing rules and consequences.
Approaches practice with a sense of urgency maximizing every minute.
Maintains accurate and up-to-date records.
Assumes responsibility for student achievement.
Provides feedback to teachers about students' progress and needs.
Support students in basic life skills such as toileting, eating, and dressing.
Actively participate in regular professional development and professional learning teams.
Other activities assigned at the School Leaders' discretion to achieve our mission.


Skills & Qualifications:

Associate's degree, required
Meets a rigorous standard of quality by passing the ParaPro assessment
Ability to communicate effectively, interpret policy and procedures, maintain emotional control under stress.
At least one year of experience in a school setting as a paraprofessional, preferred

Teaching Hours:

Weekday hours are from 7AM to 5:00PM
Professional Development: 3 ½ weeks from mid-July through mid-August

Compensation
Salary for this position is competitive and depends on prior experience. In addition, a comprehensive benefits package is included.

Physical Demands:
The physical demands characteristics described here are representative of those that must be met by the employee to successfully perform the essential functions of this job.

Long periods of standing and sitting and have the ability to lift items up to 25 lbs. is required. There will be continued use of hands, wrist and arm movements.
Requires normal/corrected vision and hearing.
Ability to lift children up to 50 lbs.
Periodic participation in activities to support the KIPP team/mission (such as assembling lunches or rearranging lightweight furniture) is required.
Biological exposure to bacteria and communicable diseases.

Work Environment:
The work environment characteristics described here are representative of those that must be met by the employee to successfully perform the essential functions of this job.

Position will have periods of extended work week hours, which is required to support both the ongoing development of the school and the delivery of high quality education for all students.

General Sign-Off:
The employee is expected to adhere to all company policies. Duties may be changed at the discretion of KIPP Dallas-Fort Worth at any time.

Contact Information:
Please submit application, cover letter, and resume online at www.kippdfw.org/careers, including contact information for three references: a supervisor, a peer, and a student/parent. For more information on KIPP, please visit www.kipp.org.

Statement of Non-Discrimination:
KIPP Dallas-Fort Worth is committed to a policy of equal treatment for all individuals applying for employment. KIPP Dallas-Fort Worth does not discriminate on the basis of race, color, gender, handicap, age, religion, sexual orientation, or national or ethnic origin.


Company Name:
KIPP Public Charter Schools
Website:
http://kippcareers.force.com/JobDetail?id=a0Xd0000008G9HkEAK
Company Description:

Apply Now | Forward Job to a Friend | More Jobs From This Employer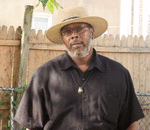 gregory boulware, esq. just commented on a blog entitled '~ chapter 5: 'farmland, a skippack retreat?' ~'.
01:22PM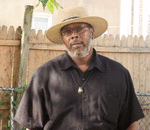 gregory boulware, esq. just commented on a blog entitled '~ "in the soul and spirit of life and living!" ~'.
01:21PM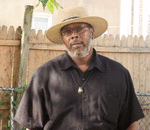 gregory boulware, esq. just commented on a blog entitled '~ 'fairmount' terror in the park: the series! ~'.
01:21PM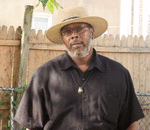 gregory boulware, esq. just posted a blog entitled '~ "seeing us-a lost for words" ~'.
02:23PM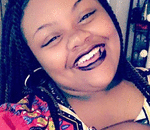 markia alston just became a new member.
08:21PM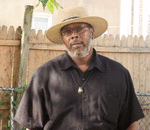 gregory boulware, esq. just posted a blog entitled '~'alexandre dumas, author/playwrite'~'.
07:28PM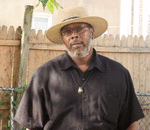 gregory boulware, esq. just commented on a blog entitled '~"it came across my desk"~'.
05:47PM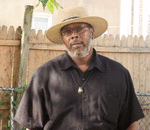 gregory boulware, esq. just commented on a blog entitled '~"a man of color?"~'.
10:41PM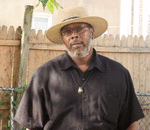 gregory boulware, esq. just commented on a blog entitled '~ "out from the shadows" ~'.
08:32PM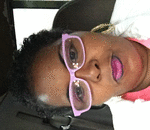 christina harris just became a new member.
10:20PM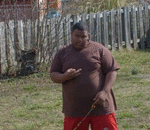 antoine fisher just edited his profile.
06:04PM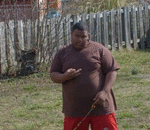 antoine fisher just commented on a poll entitled 'christians read the story about jesus in the new testament ,,,but '.
06:03PM
>> more | invite friends