Home > Career Center > Job Seekers > Job Search

| | |
| --- | --- |
| Company Name: | KIPP Public Charter Schools |
| Location: | Arkansas Delta, AR |
| Position Type: | Full Time |
| Post Date: | 03/03/2018 |
| Expire Date: | 06/23/2018 |
| Job Categories: | Education and Library, Human Resources, Information Technology |

General Teaching Application


General Teaching Application

Submit Your Resume
If you don't see a specific position that matches your skills/experience, please submit a general application here. If teaching positions that are aligned to your experiences and background become available, KIPP Delta's recruitment team may contact you.

*This is not an application for an open position. This is a resume submission for a potential opening in the future.About KIPP Delta Public Schools

KIPP Delta Public Schools was founded in 2002 when we opened our doors to 65 fifth grade students in Helena, Arkansas. Our ultimate goal was to graduate students with the strength of character and academic abilities needed to succeed in life – and in so doing, prove what is possible in public education. We promised to do whatever was necessary to help our students succeed. KIPP Delta is still making – and keeping – the same promise today. We now lead six schools across the Arkansas Delta serving over 1,300 students and 200 alumni. Since opening, our schools have regularly outperformed local school districts academically, and the work of many of our schools, staff, and students has been recognized on local, statewide, and national levels. To date, 99% of our high school graduates have been accepted into college, and nearly 80% are currently persisting in or have graduated from college.

Where We Work

Offering the ease of small town living near cities like Memphis and Little Rock, the Arkansas Delta is the ideal place to live, play, and work. Our schools currently span three locations, and campuses will continue to grow each year to serve all grade levels. In the 2018-19 school year, we will serve the following grade levels:

Helena Campus – opened in 2002, serves students in grades PreK-12
Blytheville Campus – opened in 2010, serves students in grades 3-12
Forrest City Campus – opened in 2015, serves students in grades 5-8

What We Value & Believe

KIPP Delta welcomes all candidates who strive to balance high expectations with a genuine love for our students, families, staff, and resources. We do this by challenging students, acknowledging their hard work and achievements, and never underestimating their intellect or desire to learn. We seek to create a joyous struggle in all students by planning rigorous lessons while differentiating to meet students' needs. We know our job has been done well when our students leave our classrooms exhilarated and craving more. We acknowledge this work is hard, and we provide each other with the support and respect needed to fuel this very important effort.

Who We Seek
We share an unwavering belief and passion for empowering students from underserved communities to pursue a life of value, joy, and integrity. We believe that when interacting with students, staff, and our community, every staff member should model our core values: High Expectations, Beyond Z (going above and beyond), Humility, and Care. Responsibilities
The KIPP Delta teacher role includes (but is not limited to):

Establishing an exemplary classroom culture that balances high expectations with love and support

Ensuring all students meet their goals by delivering rigorous and well-organized lessons, closely monitoring student progress, and differentiating in the face of confusion

Building trust and community via clear and timely communication with students and families

Acting upon a commitment to do "whatever it takes" to ensure each student has a positive and safe school experience every day

Supporting student recruitment, enrollment, and retention activities as needed

Required Education, Credentials, & Experience

A Bachelor's degree required; Master's degree preferred

Passing scores on the PRAXIS I and PRAXIS II exams

Minimum of two years of teaching experience strongly preferred

Demonstrated success in raising the achievement levels of traditionally underserved students


Compensation
KIPP Delta offers competitive salary and benefits packages commensurate with experience. KIPP Delta's salary schedule may be referenced here.
KIPP Delta is committed to hiring a diverse team and encourages candidates from all backgrounds and sexual orientation. KIPP Delta is an equal opportunity employer.

Company Name:
KIPP Public Charter Schools
Website:
http://kippcareers.force.com/JobDetail?id=a0Xd0000008U9KYEA0
Company Description:

Apply Now | Forward Job to a Friend | More Jobs From This Employer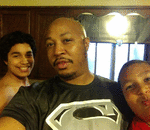 david johnson just became a new member.
06:52PM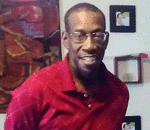 calvin cannon just became a new member.
04:20PM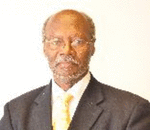 frederick roberts just posted a blog entitled 'indian co-ed moriah colbert is new miss prairie view a&m university'.
03:59PM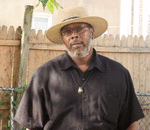 gregory boulware, esq. just commented on a blog entitled '~ "ironically speaking!" ~'.
09:19PM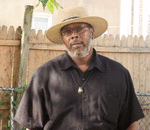 gregory boulware, esq. just commented on a blog entitled '~ chapter 5: 'farmland, a skippack retreat?' ~'.
01:22PM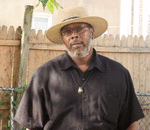 gregory boulware, esq. just commented on a blog entitled '~ "in the soul and spirit of life and living!" ~'.
01:21PM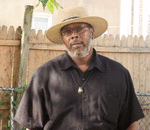 gregory boulware, esq. just commented on a blog entitled '~ 'fairmount' terror in the park: the series! ~'.
01:21PM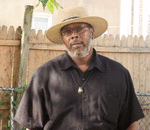 gregory boulware, esq. just posted a blog entitled '~ "seeing us-a lost for words" ~'.
02:23PM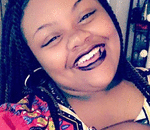 markia alston just became a new member.
08:21PM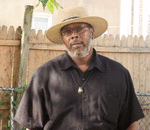 gregory boulware, esq. just posted a blog entitled '~'alexandre dumas, author/playwrite'~'.
07:28PM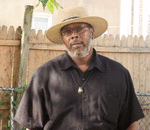 gregory boulware, esq. just commented on a blog entitled '~"it came across my desk"~'.
05:47PM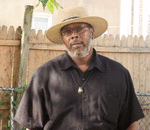 gregory boulware, esq. just commented on a blog entitled '~"a man of color?"~'.
10:41PM
>> more | invite friends