Home > Career Center > Job Seekers > Job Search

| | |
| --- | --- |
| Company Name: | KIPP Public Charter Schools |
| Location: | Arkansas Delta, AR |
| Position Type: | Full Time |
| Post Date: | 06/22/2018 |
| Expire Date: | 07/24/2018 |
| Job Categories: | Agriculture, Forestry, & Fishing, Education and Library, Healthcare, Practitioner and Technician, Human Resources, Information Technology, Internet/E-Commerce, Military, Transportation, Executive Management, Research & Development, Medical, Web Technology, Nonprofit and Volunteer Services |

Bus Driver - Helena, AR
Bus Driver- Helena, AR

About KIPP Delta Public Schools
KIPP Delta Public Schools was founded in 2002 when we opened our doors to 65 fifth grade students in Helena, Arkansas. Our ultimate goal was to graduate students with the strength of character and academic abilities needed to succeed in life – and in so doing, prove what is possible in public education. We promised to do whatever was necessary to help our students succeed. KIPP Delta is still making – and keeping – the same promise today. We now lead six schools across the Arkansas Delta serving over 1,300 students and 200 alumni. Since opening, our schools have regularly outperformed local school districts academically, and the work of many of our schools, staff, and students has been recognized on local, statewide, and national levels. To date, 99% of our high school graduates have been accepted into college, and nearly 80% are currently persisting or have graduated from college.

Where We Work
Offering the ease of small town living near cities like Memphis and Little Rock, the Arkansas Delta is the ideal place to live, play, and work. Our schools currently span three locations, and campuses will continue to grow each year to serve all grade levels. In the 2018-19 school year, we will serve the following grade levels:

Helena Campuses -- opened in 2002, serves students in grades PreK-12

Blytheville Campuses -- opened in 2010, serves students in grades 3-12

Forrest City Campus -- opened in 2015, serves students in grades 5-8


Our Academic Vision:
At KIPP Delta we create a joyous-struggle in all of our students by assuring teachers pitch lessons high, constantly challenge students, and never under-estimate children's intellect. We believe students should leave classrooms exhausted and craving more. Boredom, ease, and simplicity are cardinal sins. We commit to a rigorous and aligned PreK-12 program built upon college-ready academic standards, effective instructional practices, and meaningful curriculum and assessments.

General Summary
Under the general supervision of the Director or Manager, the Bus Driver has the primary responsibility for ensuring the health, safety and welfare of the children, staff and volunteers during bus transportation to and from the school and on field trips. It is also the role of the Bus Driver to: guarantee that the bus is clean and in proper working condition at all times; determine and follow safe and efficient bus routes and maintain all transportation records required by the school.

Essential Functions:
1. Ensures the safety and well-being of children and adults being transported to and from the school and on field trips.
2. Completes a comprehensive written inspection of the bus daily, reporting any conditions of concern to the Director, or delegated staff person, before transporting children.
3. Ensures that the bus always has sufficient fuel.
4. Operates bus in such a way that road and safety regulations are always followed; reports any traffic violations to the Director immediately.
5. Follows procedures to guarantee no child is left alone on bus without adult supervision at any time, including insuring all children have departed bus at the end of all bus routes (morning, evening and during field trips or other special trips).
6. Keeps the bus clean and free of debris; follows other bus cleaning procedures.
7. Routinely inventories bus emergency and first aid supplies and equipment, reports needs to the Director, or delegated staff person.
8. Attend transportation in-service training of bus drivers and other continuing education, career and professional development opportunities..
9. In case of accidents/emergencies, evacuates children according to written and practiced procedures.
10. In the event of an accident, assures that medical emergency procedures are followed; completes a written accident report as required by delegate's procedure and other authorities.
11.

Support student recruitment, enrollment, and retention activities as needed.


12. Performs other duties, as assigned.
The above statements are intended to describe the general nature and level of work performed by a person in this position. They are not to be construed as an exhaustive list of all duties that may be performed in such a position.

Employment Qualifications:
Education:
Possess a current Commercial Driver's License class B with school bus endorsement.

Experience:
Successful experience as a School Bus Driver preferred. Effective oral and written communication skills commensurate with the responsibilities of the position are required.

Additional Requirements:
• Ability to pass a School Bus Driver's physical which includes a drug test.
• Must be able to comply with background check, including fingerprints, as required by the State of Arkansas.
• Have a valid Arkansas driver's license.
• Exemplification of the character values: zest, grit, self-control, hope, love, social intelligence, gratitude, and a sense of humor
• Ability to present a positive image of the organization to members of the community.
• Manual dexterity sufficient to operate the bus, conducts pre-trip inspections, and cleans the bus.
• Must have effective organizational, problem solving, and time management skills.
• Ability to learn and comprehend information from Procedures Manuals and other materials.
• Ability to comprehend and follow traffic signs required.
• Ability to perform responsibilities under pressure and in cases of accidents or other emergencies.
• Successful experience working as an effective member of a team desirable.
• Respect for children and adults from various cultures and backgrounds, flexibility, patience, good personal hygiene, and physical and mental health that do not interfere with responsibilities.

This job involves sitting for long periods as well as stooping, squatting, lifting, carrying, pushing and climbing. Able to work a flexible schedule. Must be able to travel, enter, and exit a vehicle without assistance and withstand exposure to adverse weather conditions. Random drug tests may be performed.

The qualifications listed above are guidelines for selection purposes; alternative qualifications may be substituted if sufficient to perform the duties.

Salary:
Salary will be commensurate with experience.

To Apply:
This position is open for an immediate start date. Please visit our website at http://www.kippdelta.org.

As an equal opportunity employer, KIPP Delta does not discriminate on the basis of race, color, religion (creed), gender, age, national origin (ancestry), disability, marital status, sexual orientation, military status, or any other basis made unlawful by applicable federal, state, or local laws or regulations.

KIPP Delta's salary schedule is available on our website, under "State Required Information."


Company Name:
KIPP Public Charter Schools
Website:
http://kippcareers.force.com/JobDetail?id=a0Xd0000004sIiLEAU
Company Description:

Apply Now | Forward Job to a Friend | More Jobs From This Employer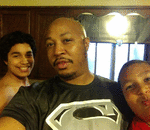 david johnson just became a new member.
06:52PM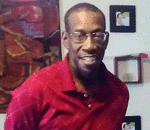 calvin cannon just became a new member.
04:20PM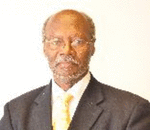 frederick roberts just posted a blog entitled 'indian co-ed moriah colbert is new miss prairie view a&m university'.
03:59PM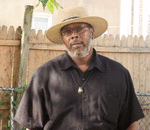 gregory boulware, esq. just commented on a blog entitled '~ "ironically speaking!" ~'.
09:19PM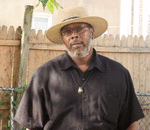 gregory boulware, esq. just commented on a blog entitled '~ chapter 5: 'farmland, a skippack retreat?' ~'.
01:22PM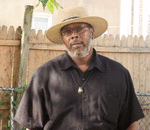 gregory boulware, esq. just commented on a blog entitled '~ "in the soul and spirit of life and living!" ~'.
01:21PM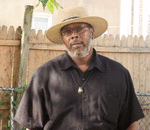 gregory boulware, esq. just commented on a blog entitled '~ 'fairmount' terror in the park: the series! ~'.
01:21PM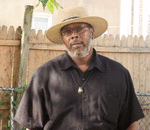 gregory boulware, esq. just posted a blog entitled '~ "seeing us-a lost for words" ~'.
02:23PM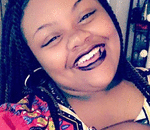 markia alston just became a new member.
08:21PM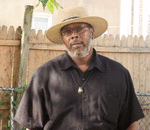 gregory boulware, esq. just posted a blog entitled '~'alexandre dumas, author/playwrite'~'.
07:28PM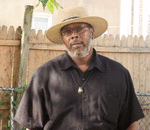 gregory boulware, esq. just commented on a blog entitled '~"it came across my desk"~'.
05:47PM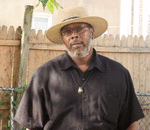 gregory boulware, esq. just commented on a blog entitled '~"a man of color?"~'.
10:41PM
>> more | invite friends