Home > Career Center > Job Seekers > Job Search

| | |
| --- | --- |
| Company Name: | KIPP Public Charter Schools |
| Location: | Atlanta, GA |
| Position Type: | Full Time |
| Post Date: | 05/19/2018 |
| Expire Date: | 06/18/2018 |
| Job Categories: | Accounting/Auditing, Customer Service and Call Center, Finance/Economics, Information Technology, Law Enforcement, and Security, Energy / Utilities |

Registrar


Organization Overview:




KIPP (Knowledge is Power Program) is a national network of free, open enrollment, college preparatory schools dedicated to preparing students in underserved communities for success in college and in life. There are 209 KIPP schools in 20 states and the District of Columbia serving almost 90,000 students. KIPP Metro Atlanta currently operates eight KIPP schools including four middle schools, three primary schools and one high school, as well as, the KIPP Through College Program which supports students on their journey "to and through" college.





KIPP MAC provides financial and operational support and oversight to KIPP Metro Atlanta schools, develops instructional initiatives designed to strengthen the schools' academic programs, and implements each school's high school placement and alumni services through the KIPP Through College Program.





Job Summary:



KIPP Metro Atlanta Schools seeks an experienced Registrar

whose duties include the management and maintenance of student information and records. These records include, but are not limited to, attendance records, immunization records, grades, and transfer information.

The Registrar will maintain excellent stakeholder relationships and will closely collaborate with the Director of Operations for the purpose of efficient daily school operations.



Job Responsibilities:




Student Information Management & Compliance





50%




Collaborates with leadership team to develop master schedule

Prepares and issues progress reports and final report cards

Ensures transcript updates

Manages cycle of permanent records in accordance with District requirements

Manages school attendance process and maintains attendance records

Prepares customized reports for internal school needs and assists in schools' accountability and audit reporting

Prepares daily, weekly and/or monthly attendance reports and submits to designated staff member

Ensures data systems are accurate and up to date by regular review of data verification reports

Maintains comprehensive knowledge of FTE and state reporting processes

Maintains confidentiality per FERPA

Respond to all stakeholder inquiries as required

Attends all District meetings and training




Data Systems Management





50%




Manages SIS database for the purpose of achieving optimal use of student data, maintaining data integrity, and data systems integration

Manages user accounts and access privileges for the student information system for the purpose of providing security of data




Candidate Qualification

Bachelor's degree required

Minimum 3 years of experience

Proven experience managing projects and data

Experience with developing and maintaining productive working relationships with internal and external stakeholders

Excellent verbal and written communication skills

Ability to work as a leader and as part of a team

Ability to manage the ambiguity and multiple priorities inherent in an entrepreneurial environment

Steadfast commitment to servant leadership

Unwavering commitment to customer service and satisfaction

Joyfully delivers on assigned tasks and responsibilities

Relentless results-orientation

Proficiency in Microsoft Excel, PowerPoint, Word, and student data system platforms (e.g., Illuminate, Power School, e-School Plus, Infinite Campus)

Committed to the mission of preparing educationally underserved children for excellent high schools and colleges




Application Process


Interested candidates should submit an application online - http://kippmetroatlanta.org/apply.asp



Compensation




Salary for this position is competitive and depends on prior experience. A competitive benefits package will also be offered.





Statement of Non-Discrimination

KIPP Metro Atlanta is committed to a policy of equal treatment for all individuals applying to the school. KIPP Metro Atlanta does not discriminate based on race, color, gender, handicap, age, religion, sexual orientation, or national or ethnic origin.

Company Name:
KIPP Public Charter Schools
Website:
http://kippcareers.force.com/JobDetail?id=a0X0W000009lxASUAY
Company Description:

Apply Now | Forward Job to a Friend | More Jobs From This Employer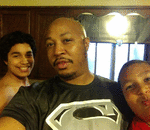 david johnson just became a new member.
06:52PM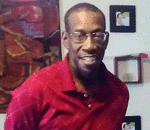 calvin cannon just became a new member.
04:20PM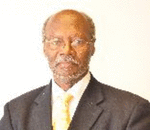 frederick roberts just posted a blog entitled 'indian co-ed moriah colbert is new miss prairie view a&m university'.
03:59PM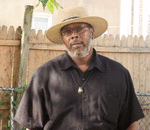 gregory boulware, esq. just commented on a blog entitled '~ "ironically speaking!" ~'.
09:19PM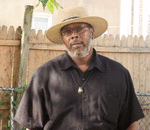 gregory boulware, esq. just commented on a blog entitled '~ chapter 5: 'farmland, a skippack retreat?' ~'.
01:22PM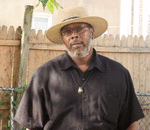 gregory boulware, esq. just commented on a blog entitled '~ "in the soul and spirit of life and living!" ~'.
01:21PM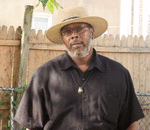 gregory boulware, esq. just commented on a blog entitled '~ 'fairmount' terror in the park: the series! ~'.
01:21PM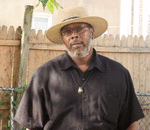 gregory boulware, esq. just posted a blog entitled '~ "seeing us-a lost for words" ~'.
02:23PM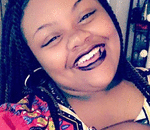 markia alston just became a new member.
08:21PM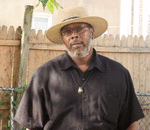 gregory boulware, esq. just posted a blog entitled '~'alexandre dumas, author/playwrite'~'.
07:28PM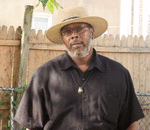 gregory boulware, esq. just commented on a blog entitled '~"it came across my desk"~'.
05:47PM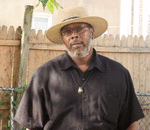 gregory boulware, esq. just commented on a blog entitled '~"a man of color?"~'.
10:41PM
>> more | invite friends