Home > Career Center > Job Seekers > Job Search

| | |
| --- | --- |
| Location: | WASHINGTON, DC United States |
| Position Type: | Full Time |
| Post Date: | 03/08/2018 |
| Expire Date: | 05/08/2018 |
| Job Categories: | Accounting/Auditing, Administrative and Support Services, Government and Policy |

Financial Controller
Third Way's Financial Controller manages and supports the accounting and financial management of the organization. To keep Third Way's financial operations running efficiently, the FC proactively addresses the needs of management and staff by developing and enforcing policies, offering advice, answering questions, producing financial reports, making recommendations, and staying current on GAAP.

As Third Way's Financial Controller, you will be the go-to person for all financial related matters. This is a department of one with a great deal of autonomy. You will routinely manage the following:

-Process vendor and consultant invoices to ensure Third Way's AP process is run efficiently
-Ensure cash management is handled appropriately by promptly depositing grant and donor checks
-Oversee annual audit and 990 preparation process by partnering with our external CPA firm
-Ensure all employees are paid by reviewing all labor tracking activities and processing bi-weekly payroll and 401K contributions
-Prepare quarterly board financials by working with senior management
-Check all depository and investment accounts daily to confirm balances and identify ACH/wire transitions promptly
-Prepare semi-annual allocation of cost between the 501c3 and 501c4 to ensure Third Way and Third Way Institute share the proper overhead expenses
-Build and review budgets and grant activities by working with other members of the organizations to ensure proper management of cost and expenses
-Reconcile bank accounts and credit card transactions to ensure Third Way's financials are always accurate
-Be an invaluable resource to the entire staff by promptly and courteously addressing their payroll, labor tracking, and accounting related questions and requests
-Keep senior management apprised of all monthly accounting and financial activities by producing monthly financial reports
-Ensure compliance of all accounting and financial related policies and procedures by educating the staff on various accounting principles
-Improve efficiencies between staff and finance by researching and implementing new solutions to improve workflows Qualifications & Requirements
This is a unique position; we are looking for someone who wants the handle the big and the small duties of accounting and financial management.

This might be the job for you, if you enjoy…
-working independently and collaboratively with others
-bringing new ideas and solutions to Third Way
-analyzing data, looking for trends, and making recommendations
-being an active member of the organization
-reviewing the chart of accounts to ensure proper coding
-building, documenting and implementing efficient processes
-making finance and accounting understood and appreciated by all

This might be the job for you, if you…
-pay attention to details and take pride in your work
-are curious and eager to learn new things
-think on your feet and adapt to changes effortlessly
-communicate clearly in writing and speak eloquently
-are motivated and driven by your passion for the work
-want to make a difference and an imprint as Third Way's Financial Controller.
Requirements

In the Third Way Culture, we are looking for…
-Self-starters: People who see and seize opportunities, take risks, learn from failure, and will bring a sustained passion for our mission.
-Collaborators: People who work in teams—sharing ideas, brainstorming, co-authoring products, and advancing its shared priorities.
-Creators: People who fosters divergent thinking; that aren't afraid to take on the orthodoxies of the left or the right. Team members come up with original insights, find unique ways to look at data, and challenge their preconceptions.
-Results-oriented: People who function with an organizational commitment to clear objectives, ambitious timelines, accountability for results, and a focus on impact.
Website:
https://thirdway.recruitee.com/o/financial-controller
Company Description:
Third Way is an innovative and influential think tank that creates and advances moderate policy and political ideas. We advocate for expanding economic opportunity, a tough and smart security strategy, a clean energy revolution, bold education reforms, and progress on divisive cultural issues.
Apply Now | Forward Job to a Friend | More Jobs From This Employer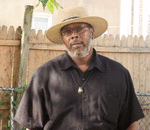 gregory boulware, esq. just commented on a blog entitled '~ chapter 5: 'farmland, a skippack retreat?' ~'.
01:22PM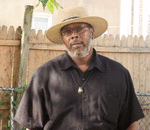 gregory boulware, esq. just commented on a blog entitled '~ "in the soul and spirit of life and living!" ~'.
01:21PM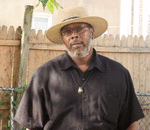 gregory boulware, esq. just commented on a blog entitled '~ 'fairmount' terror in the park: the series! ~'.
01:21PM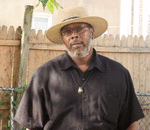 gregory boulware, esq. just posted a blog entitled '~ "seeing us-a lost for words" ~'.
02:23PM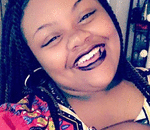 markia alston just became a new member.
08:21PM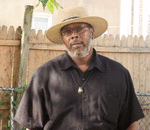 gregory boulware, esq. just posted a blog entitled '~'alexandre dumas, author/playwrite'~'.
07:28PM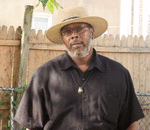 gregory boulware, esq. just commented on a blog entitled '~"it came across my desk"~'.
05:47PM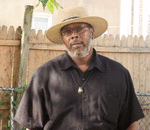 gregory boulware, esq. just commented on a blog entitled '~"a man of color?"~'.
10:41PM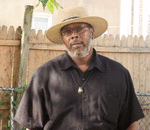 gregory boulware, esq. just commented on a blog entitled '~ "out from the shadows" ~'.
08:32PM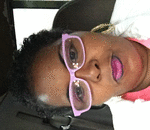 christina harris just became a new member.
10:20PM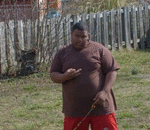 antoine fisher just edited his profile.
06:04PM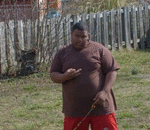 antoine fisher just commented on a poll entitled 'christians read the story about jesus in the new testament ,,,but '.
06:03PM
>> more | invite friends