Home > Career Center > Job Seekers > Job Search

| | |
| --- | --- |
| Location: | New York, NY United States |
| Position Type: | Internship |
| Post Date: | 03/08/2018 |
| Expire Date: | 05/08/2018 |
| Job Categories: | Accounting/Auditing, Administrative and Support Services, Advertising/Marketing/Public Relations, Agriculture, Forestry, & Fishing, Architectural Services, Arts, Entertainment, and Media, Banking, Biotechnology and Pharmaceutical, Social Services, Computers, Hardware, Computers, Software, Construction, Mining and Trades, Consulting Services, Customer Service and Call Center, Education and Library, Employment Placement Agencies, Engineering, Finance/Economics, Financial Services, Government and Policy, Healthcare, Other, Healthcare, Practitioner and Technician, Hospitality/Tourism, Human Resources, Information Technology, Installation, Maintenance, and Repair, Insurance, Internet/E-Commerce, Law Enforcement, and Security, Legal, Manufacturing and Production, Military, Other, Personal Care and Service, Real Estate, Restaurant and Food Service, Retail/Wholesale, Sales, Science, Sports and Recreation, Telecommunications, Transportation, Warehousing, Publishing, Counseling, Purchasing, Collegiate Faculty, Staff, Administration, Executive Management, Aviation/Aeronautics, Broadcasting/Public Communications, Franchising, Logistics, Quality Control, Research & Development, Medical, Environmental, Web Technology, Development and Fund Raising, Nonprofit and Volunteer Services, Writing/Authoring, Entrepreneurship, Natural Resources, Energy / Utilities |

2018 Summer Internship Program
Major League Soccer (MLS) seeks innovative, talented and passionate students to contribute to growth of Soccer in North America.

The Summer Internship Program at Major League Soccer is an 11-week paid summer program that grants undergraduate and graduate students summer employment opportunities in Soccer. MLS interns receive hands-on experience, opportunities for professional growth and the chance to contribute to the mission of MLS.

The internship program's content will be developed around organizational needs and the intern's special interests.
Responsibilities

Start: June 4, 2018

Ends: August 17, 2018

Hours: 40 hours a week; Monday-Friday

Superior organization, project management skills and attention to detail
High level of commitment to quality work product and organizational ethics, integrity and compliance
Ability to work effectively in a fast paced, team environment
Strong interpersonal skills and the ability to effectively communicate, both written and verbally
Demonstrated decision making and problem-solving skills
Detail-oriented with the ability to multi-task and meet deadlines with minimal supervision

Qualifications & Requirements
At the time of application, all candidates must be:



Undergraduate rising seniors, recent college graduates or students currently enrolled in a post-graduate program
Eligible to work in the U.S. or currently hold valid work authorization
Proficiency in Word, Excel, PowerPoint and Outlook
Able to travel and to work non-traditional hours, including evenings, weekends, and holidays
Bilingual a plus


Website:
https://internal-mlssoccer.icims.com/jobs/1371/2018-summer-internship-program/job?mode=view&mobile=false&width=763&height=500&bga=true&needsRedirect=false&jan1offset=-300&jun1offset=-240
Company Description:
Headquartered in New York City, Major League Soccer features 23 clubs throughout the United States and Canada. MLS and SUM are committed to attracting and retaining the most innovative talent in the industry. We offer an environment that recognizes teamwork and collaboration, fosters diversity and encourages creativity, all while sharing a passion for The Beautiful Game.
Apply Now | Forward Job to a Friend | More Jobs From This Employer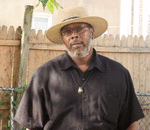 gregory boulware, esq. just commented on a blog entitled '~ chapter 5: 'farmland, a skippack retreat?' ~'.
01:22PM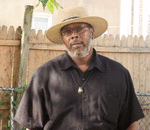 gregory boulware, esq. just commented on a blog entitled '~ "in the soul and spirit of life and living!" ~'.
01:21PM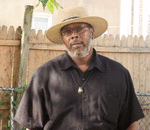 gregory boulware, esq. just commented on a blog entitled '~ 'fairmount' terror in the park: the series! ~'.
01:21PM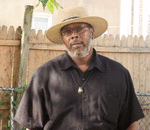 gregory boulware, esq. just posted a blog entitled '~ "seeing us-a lost for words" ~'.
02:23PM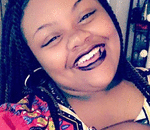 markia alston just became a new member.
08:21PM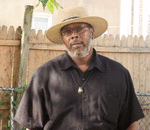 gregory boulware, esq. just posted a blog entitled '~'alexandre dumas, author/playwrite'~'.
07:28PM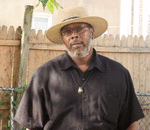 gregory boulware, esq. just commented on a blog entitled '~"it came across my desk"~'.
05:47PM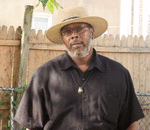 gregory boulware, esq. just commented on a blog entitled '~"a man of color?"~'.
10:41PM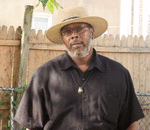 gregory boulware, esq. just commented on a blog entitled '~ "out from the shadows" ~'.
08:32PM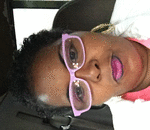 christina harris just became a new member.
10:20PM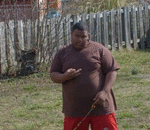 antoine fisher just edited his profile.
06:04PM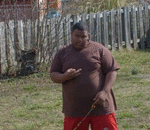 antoine fisher just commented on a poll entitled 'christians read the story about jesus in the new testament ,,,but '.
06:03PM
>> more | invite friends