Home > Career Center > Job Seekers > Job Search

| | |
| --- | --- |
| Company Name: | KIPP Public Charter Schools |
| Location: | Los Angeles, CA |
| Position Type: | Full Time |
| Post Date: | 03/19/2018 |
| Expire Date: | 04/19/2018 |
| Job Categories: | Accounting/Auditing, Education and Library, Finance/Economics, Healthcare, Other, Human Resources, Information Technology, Insurance, Law Enforcement, and Security, Research & Development, Development and Fund Raising, Nonprofit and Volunteer Services |

Elementary School Principal



****Please submit your application at the link below:****

https://jobs.lever.co/kippla/8f5ee9a0-b9ab-493f-980d-afdfeb03ee98?lever-origin=applied&lever-source%5B%5D=KIPP%20Careers


The Mission

KIPP LA Public Schools is a non-profit organization that operates free, open-enrollment, college-preparatory public charter schools serving students in South, Southeast, and East Los Angeles. KIPP LA's mission is to teach the academic skills, foster the intellectual habits, and cultivate the character traits needed for our students to thrive in school, college, and life. Through the success of our students, KIPP LA's team and family will serve as a model of excellence and collaborate with others to raise the quality of education in Los Angeles.

KIPP LA currently operates 15 schools and serves approximately 6,500 students. Our team is expanding rapidly; over the next five years, we will more than double the number of students we serve.

The School Leader is responsible for the overall academic program and management of the school. S/He is the primary person responsible for keeping the school focused on realizing its mission, enhancing the school's culture, and upholding its values. The School Leader's chief responsibility is to support, guide, and develop teachers in their pursuit of teaching excellence.

The Opportunity

Student Performance: Set and enforce rigorous standards for student achievement that are in line with the goals of KIPP LA Schools. Ensure the academic program meets or exceeds yearly student outcome goals as defined by KIPP LA Schools.

Organizational Leadership: Develop organizational goals and objectives consistent with the mission and values of the school and KIPP LA Schools. Lead teachers in developing a healthy school culture aligned with the mission, vision and values of the school and the region. Create a culture of excellence, team work and collaboration amongst the staff, teachers, students and families. Ensure compliance with funding sources and manage student recruitment and enrollment process to ensure that the school achieves its targeted enrollment projections. Ensure the safety and security of all students, staff, visitors, and public and private property.

Instructional Leadership: Manage, evaluate and develop a team of teachers to improve student achievement results. Consistently use effective, research-based teaching methodologies and implement data-driven instruction. Work with teachers to improve their teaching practice through coaching, professional development, modeling, and collaborative planning.

Operational Leadership: Develop a budget development with the assistance KIPP LA Schools Executive Director and Finance/Accounting Team that meets targeted requirements. Participate in fund raising activities, as requested, to ensure adequate resources. Ensure compliance of local, state, and federal laws and regulations and court orders.

Personnel: Recruit, select, and hire school staff, including teachers and school-based support staff. Continually monitor progress on all measures of school and staff performance. Provide for adequate supervision, training, and evaluation of all staff and volunteers. Create an effective team of people jointly responsible for the attainment of school goals and committed to achieving excellence.

Community Relations: Serve as liaison between teachers, parents, and the community. Exhibit a high degree of professionalism in all elements of this position, while serving as a contributing member of the KIPP LA Schools team and a dedicated role model for other employees.

The Qualifications

Bachelor's Degree from an accredited institution of higher learning required; MA preferred
Possession of a valid preliminary or clear teaching credential required; Administrative credential preferred
Minimum of three years of successful, full-time, lead teaching experience required
Minimum of two years of administrative or leadership experience in a school setting required
Demonstrated success working with students from educationally underserved areas
Self-aware with a strong commitment to continuous learning
Unquestioned integrity and commitment to the mission and values of KIPP LA Public Schools

The Perks

Very competitive compensation package inclusive of a generous benefits package
100% of healthcare premium costs covered by employer, dependents added at 50% of cost
KIPP LA life insurance
401(k) plan with up to 6% match by KIPP LA
Voluntary Benefits (Supplemental Life, Accident, Short Term Disability, etc.)
Generous time off program includes 22 holidays and sick leave
Other great benefits (Flexible spending account, EAP, tuition reimbursement, etc.)

KIPP LA Public Schools is an equal opportunity employer and does not discriminate on the basis of race, color, religion, sex, age, national origin, veteran status, disability, sexual orientation/gender identity, or any other characteristic protected by applicable law.
Company Name:
KIPP Public Charter Schools
Website:
http://kippcareers.force.com/JobDetail?id=a0X0W000009fV3SUAU
Company Description:

Apply Now | Forward Job to a Friend | More Jobs From This Employer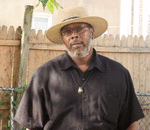 gregory boulware, esq. just commented on a blog entitled '~ chapter 5: 'farmland, a skippack retreat?' ~'.
01:22PM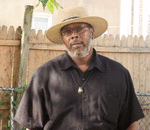 gregory boulware, esq. just commented on a blog entitled '~ "in the soul and spirit of life and living!" ~'.
01:21PM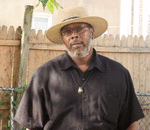 gregory boulware, esq. just commented on a blog entitled '~ 'fairmount' terror in the park: the series! ~'.
01:21PM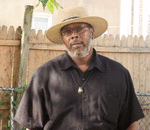 gregory boulware, esq. just posted a blog entitled '~ "seeing us-a lost for words" ~'.
02:23PM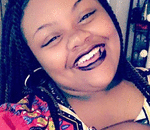 markia alston just became a new member.
08:21PM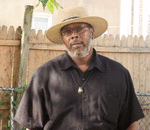 gregory boulware, esq. just posted a blog entitled '~'alexandre dumas, author/playwrite'~'.
07:28PM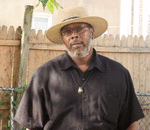 gregory boulware, esq. just commented on a blog entitled '~"it came across my desk"~'.
05:47PM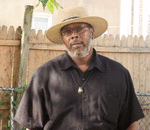 gregory boulware, esq. just commented on a blog entitled '~"a man of color?"~'.
10:41PM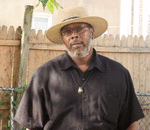 gregory boulware, esq. just commented on a blog entitled '~ "out from the shadows" ~'.
08:32PM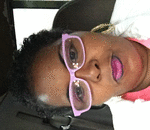 christina harris just became a new member.
10:20PM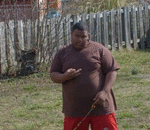 antoine fisher just edited his profile.
06:04PM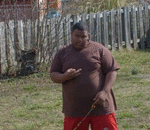 antoine fisher just commented on a poll entitled 'christians read the story about jesus in the new testament ,,,but '.
06:03PM
>> more | invite friends