Home > Career Center > Job Seekers > Job Search

| | |
| --- | --- |
| Company Name: | KIPP Public Charter Schools |
| Location: | Los Angeles, CA |
| Position Type: | Full Time |
| Post Date: | 03/19/2018 |
| Expire Date: | 04/19/2018 |
| Job Categories: | Education and Library, Healthcare, Other, Information Technology, Insurance, Nonprofit and Volunteer Services |

Middle School English Teacher



****Please submit your application at the link below:****

https://jobs.lever.co/kippla/2c8f5d59-cdc3-4b9f-be2e-7d0ddecfe352?lever-origin=applied&lever-source%5B%5D=KIPP%20Careers


The Mission

KIPP LA Public Schools is a non-profit organization that operates free, open-enrollment, college-preparatory public charter schools serving students in South, Southeast, and East Los Angeles. KIPP LA's mission is to teach the academic skills, foster the intellectual habits, and cultivate the character traits needed for our students to thrive in school, college, and life. Through the success of our students, KIPP LA's team and family will serve as a model of excellence and collaborate with others to raise the quality of education in Los Angeles.

KIPP LA currently operates 15 schools and serves approximately 6,500 students. Our team is expanding rapidly; over the next five years, we will more than double the number of students we serve.

The Middle School Teacher plans, implements, and reflects upon classroom instruction in order to realize the mission of the school. The teacher reports to and is evaluated by the School Leader.

The Opportunity

Teach the knowledge and skills, nurture the confidence and character, and inspire the passion needed for our students to achieve their goals, live their best lives, and positively impact the world
Create eight step lesson plans thoroughly and prepare needed materials for an effective lesson consistently
Utilize a variety of instructional strategies based on the diverse needs of all the students that engage all students
Develop and administer a variety of assessments to measure students' growth towards goals and to monitor students mastery of the content standards
Analyze informal and formal student assessment results and use this information to drive and inform instruction
Communicate and collaborate professionally with teammates, parents, and community members
Implement classroom management techniques to create a nurturing and structured classroom environment and structure
Maintain high expectations for students academic achievement and conduct
Value and draw upon students' experiences and backgrounds

The Qualifications

Bachelor's Degree from an accredited institution of higher learning required
Possession of a valid preliminary or clear single subject teaching credential in English preferred
1-2 years lead teaching experience preferred

The Perks

Very competitive compensation package inclusive of a generous benefits package
100% of healthcare premium costs covered by employer, dependents added at 50% of cost
KIPP LA life insurance
401(k) plan with up to 6% match by KIPP LA
Voluntary Benefits (Supplemental Life, Accident, Short Term Disability, etc.)
Generous time off program includes 22 holidays and sick leave
Other great benefits (Flexible spending account, EAP, tuition reimbursement, etc.)

KIPP LA Public Schools is an equal opportunity employer and does not discriminate on the basis of race, color, religion, sex, age, national origin, veteran status, disability, sexual orientation/gender identity, or any other characteristic protected by applicable law.
Company Name:
KIPP Public Charter Schools
Website:
http://kippcareers.force.com/JobDetail?id=a0X0W000009f7WuUAI
Company Description:

Apply Now | Forward Job to a Friend | More Jobs From This Employer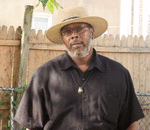 gregory boulware, esq. just commented on a blog entitled '~ chapter 5: 'farmland, a skippack retreat?' ~'.
01:22PM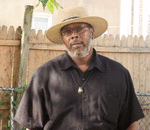 gregory boulware, esq. just commented on a blog entitled '~ "in the soul and spirit of life and living!" ~'.
01:21PM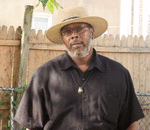 gregory boulware, esq. just commented on a blog entitled '~ 'fairmount' terror in the park: the series! ~'.
01:21PM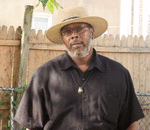 gregory boulware, esq. just posted a blog entitled '~ "seeing us-a lost for words" ~'.
02:23PM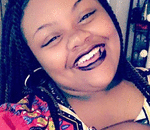 markia alston just became a new member.
08:21PM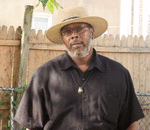 gregory boulware, esq. just posted a blog entitled '~'alexandre dumas, author/playwrite'~'.
07:28PM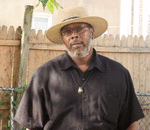 gregory boulware, esq. just commented on a blog entitled '~"it came across my desk"~'.
05:47PM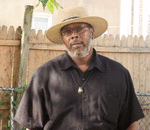 gregory boulware, esq. just commented on a blog entitled '~"a man of color?"~'.
10:41PM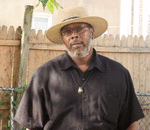 gregory boulware, esq. just commented on a blog entitled '~ "out from the shadows" ~'.
08:32PM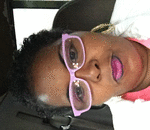 christina harris just became a new member.
10:20PM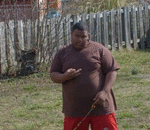 antoine fisher just edited his profile.
06:04PM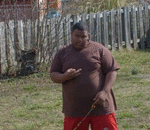 antoine fisher just commented on a poll entitled 'christians read the story about jesus in the new testament ,,,but '.
06:03PM
>> more | invite friends