Home > Career Center > Job Seekers > Job Search

| | |
| --- | --- |
| Company Name: | KIPP Public Charter Schools |
| Location: | Minneapolis, MN |
| Position Type: | Full Time |
| Post Date: | 05/25/2018 |
| Expire Date: | 06/25/2018 |
| Job Categories: | Advertising/Marketing/Public Relations, Education and Library, Information Technology, Research & Development |

Instructional Coach / Director of Instruction


Who we are:

KIPP Minnesota Schools is a network of high-performing college-preparatory public charter schools. Next year, we will serve over 400 students in grades K through 3 and grades 5 through 8 at two schools in north Minneapolis. KIPP Minnesota Schools is a fast-growing, entrepreneurial organization that will grow from two to five schools in the coming years.





What we do:

We do whatever it takes to help our students develop knowledge, skills, and strong character. We work relentlessly so that every one of our students has the opportunity to attend college and has access to the life of choice and opportunity that college provides. The KIPP Minnesota Regional Office supports our schools, school leaders, and staff through organizational and academic alignment, business management, strategic planning, and back office functions.





How we do it:

There are no shortcuts to success. Outstanding educators, rigorous lessons, more time in school, and strong school culture support our students as they climb the mountain to college. We work as a team, use data, and constantly reflect to improve our practice. We believe all of our KIPPsters can make it to and through college and we stay with them every step of the way.





Why it matters:

In our communities, approximately 1 in 10 students earn a college degree. We believe that this is unjust and unacceptable and, most importantly, can be changed. Nationwide, over 85% of KIPP middle school alums matriculate to college.






Position Overview




The Instructional Coach/Director of Instruction will work closely with the regional team and school leadership to support academic leadership and achievement throughout the school. As academics are essential drivers in our schools, the focus on Minnesota State Standards and development of aligned regional curriculum, instruction, and assessments will be primary functions of the Director of Instruction. In addition, the DOI will oversee the school's communities of practice and professional learning to ensure a standard of excellence and impact.





Key Responsibilities





Academic Vision Setting, Strategic Planning, Scaling Implementation

Assist the academic team in the development of an academic vision and strategic plan.




Coaching Cycle Management, Development and Support

Develop and lead the instructional coaching model for the school.Work with other coaches to ensure a consistent coaching model across the school.

Serve as an instructional coach for 6-8 lead teachers.




Strength of Teaching and Learning

Ensure that curricula are aligned to state and college readiness standards, are vertically aligned, and are made accessible to teachers allowing for efficient and effective pacing, sequencing and lesson planning.

Oversee student learning data acquisition and analysis, ensuring schools have access and training to effectively utilize the data to increase and enrich student learning.

Review assessment tools on a regular and on-going basis and analyze performance for effectiveness in improving student achievement.

Collaborate with other members of the school and regional leadership team to ensure high quality implementation of the schools' educational design, including school culture, standards, assessments, and instructional guidelines.

Oversee teacher development, including working collaboratively with the School Leader to provide leadership surrounding the instructional staff evaluation process.




Other

Assist school leadership in monitoring and evaluating effectiveness of programs as well as identifying and acquiring appropriate program resources to ensure that curricula are student-focused and aligned with school's missions, core values, academic standards, and strategic goals.

Facilitate collaboration among other instructional coaches and ensure all coaches are ,




Qualifications, Skills and Qualities

Bachelor's Degree (required); Master's Degree (preferred)

A minimum of 4+ years teaching in an urban setting

Curricular and instructional leadership experience

A deep passion for social justice and equity for all children; a strong belief that all students can achieve at the highest levels regardless of demography

Demonstrated ability to lead and manage leaders

Experience working with diverse student body and staff

Ability to exercise excellent judgment in decision‐making

Strategic thinker and proactive problem-solver

Ability to self-direct and prioritize among competing goals and to initiate process improvements

Demonstrated ability to work well with others and build relationships across teams and schools

Ability to evaluate instructional programs and teaching effectiveness

Excellent communication, public relations, and interpersonal skills

Unquestioned integrity and commitment to KIPP Minnesota Schools' mission and values




Salary & Benefits




We offer a competitive salary and excellent benefits package, depending on experience and qualifications.





KIPP Minnesota Schools is an equal opportunity employer. We do not discriminate on the basis of race, color, gender, handicap, age, religion, sexual orientation, or national or ethnic origin. We are strongly committed to hiring a diverse and multicultural staff and encourage applications from traditionally under-represented backgrounds.




Company Name:
KIPP Public Charter Schools
Website:
http://kippcareers.force.com/JobDetail?id=a0Xd0000006kpEwEAI
Company Description:

Apply Now | Forward Job to a Friend | More Jobs From This Employer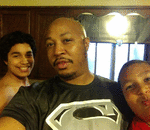 david johnson just became a new member.
06:52PM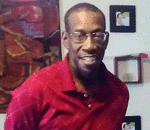 calvin cannon just became a new member.
04:20PM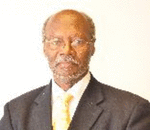 frederick roberts just posted a blog entitled 'indian co-ed moriah colbert is new miss prairie view a&m university'.
03:59PM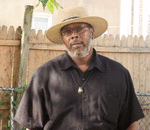 gregory boulware, esq. just commented on a blog entitled '~ "ironically speaking!" ~'.
09:19PM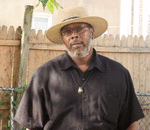 gregory boulware, esq. just commented on a blog entitled '~ chapter 5: 'farmland, a skippack retreat?' ~'.
01:22PM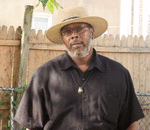 gregory boulware, esq. just commented on a blog entitled '~ "in the soul and spirit of life and living!" ~'.
01:21PM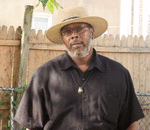 gregory boulware, esq. just commented on a blog entitled '~ 'fairmount' terror in the park: the series! ~'.
01:21PM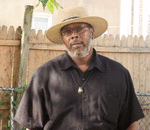 gregory boulware, esq. just posted a blog entitled '~ "seeing us-a lost for words" ~'.
02:23PM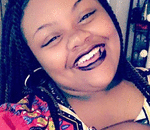 markia alston just became a new member.
08:21PM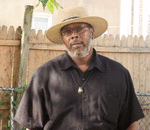 gregory boulware, esq. just posted a blog entitled '~'alexandre dumas, author/playwrite'~'.
07:28PM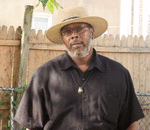 gregory boulware, esq. just commented on a blog entitled '~"it came across my desk"~'.
05:47PM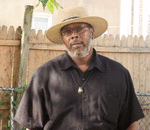 gregory boulware, esq. just commented on a blog entitled '~"a man of color?"~'.
10:41PM
>> more | invite friends