Home > Career Center > Job Seekers > Job Search

| | |
| --- | --- |
| Company Name: | KIPP Public Charter Schools |
| Location: | Atlanta, GA |
| Position Type: | Full Time |
| Post Date: | 05/23/2018 |
| Expire Date: | 06/22/2018 |
| Job Categories: | Customer Service and Call Center, Education and Library, Engineering, Finance/Economics, Financial Services, Information Technology, Internet/E-Commerce, Law Enforcement, and Security, Restaurant and Food Service, Executive Management, Web Technology, Energy / Utilities |

Cafeteria Manager
Organizational Overview

KIPP (Knowledge is Power Program) is a national network of free, open enrollment, college preparatory schools dedicated to preparing students in underserved communities for success in college and in life. There are 209 KIPP schools in 20 states and the District of Columbia serving almost 90,000 students. KIPP Metro Atlanta currently operates eight KIPP schools including three elementary schools, four middle schools, one high school as well as the KIPP Through College Program which supports students on their journey "to and through" college. When our schools are all fully grown we will be serving approximately 3,300 students (K-12) in the Metro Atlanta area. To find out more about why great teachers join KIPP Metro Atlanta Schools, please visit our

website

.

Job Summary:



The KIPP MAC seeks an experienced Cafeteria Manager who will be responsible

for the successful daily operation of a school cafeteria. Job functions include hands-on

food production; meal service; food acceptability; customer service; sanitation, safety and security; procurement; financial management and recordkeeping; program regulations and accountability; personnel management; equipment use and care; professional excellence. The School Nutrition Program provides an environment that supports healthy food habits while maintaining program integrity and customer satisfaction.



Primary Job Responsibilities:


Oversees the production of all school breakfasts, lunches and afternoon snacks

Plans and controls daily food production

Ensures proper amounts of food are withdrawn from inventory and prepared each day

Ensures adherence to standardized recipes

Ensures school breakfast, lunch and afternoon snack menus are followed and all meals and snacks served meet meal pattern requirements

Ensures the serving lines are set up properly and on time, and appropriate serving sizes are followed

Ensures that Offer Versus Serve (OVS) is properly implemented for both breakfast and lunch and that all subordinate staff understand what constitutes a reimbursable meal under OVS

Ensures meals are served and snacks provided in a timely fashion that adheres to the school's meal schedules

Prepares and serves meals of the highest quality that encourages student consumption and participation in the school breakfast and lunch programs.

Maintains an operation that responds to students' food preferences

Provides outstanding customer service to students, parents, staff, visitors and fellow employees. Ensures that fellow employees do the same.




Sanitation, Safety & Security





10%




Monitors the kitchen and cafeteria for the purpose of ensuring a safe and sanitary work environment
Acts as the on-site "Person-in-Charge" in all matters of food safety, as required by the local health department
Ensures that temperatures are monitored and recorded for freezers, refrigerators and milk coolers daily, and notifies the Building Engineer and/or the Director of Student Nutrition if temperatures are above 10˚F (freezer) or 41

˚

F (refrigerator/cooler)
Ensures that temperature of foods are monitored and recorded to ensure that foods are cooked to the proper internal temperature, chilled to the appropriate temperature, and placed on the serving line at the appropriate temperature
Plans and ensures adherence to cleaning schedules
Ensures that the wash, rinse and sanitize procedures are followed for ware washing
Monitors the kitchen and cafeteria for the purpose of ensuring the security of all food and supplies

Orders all food and supplies for the cafeteria

Ensures that all incoming food and supply deliveries are received and stored properly

Checks invoices for accuracy, ensures that drivers have noted any returned/damaged goods on the invoice, deducts the amounts of any returned/damaged goods from invoices




Financial Management & Recordkeeping





10%




Properly codes and forwards all food and supply invoices to the Director of Student Nutrition in a timely fashion
Takes an accurate monthly inventory of all purchased food and supplies
Keeps track of requests for field lesson meals and other special requests
Organizes the school foodservice desk/office to maintain an efficient and effective operation




Program Regulations & Accountability





10%




Maintains integrity and accountability of the School Nutrition Program through compliance with all federal, state and local regulations
Maintains all records and reports to meet local, state and USDA requirements, including daily production records, temperature logs, etc.
Ensures compliance with KIPP Metro Atlanta Schools' mission and vision
Follows all school policies and procedures




Leadership Responsibilities





20%




Plans and ensures adherence to daily work schedules

Manages, motivates, trains and evaluates subordinate personnel

Follows and enforces policies for the safe use and care of all equipment

Reports any malfunctioning equipment to Building Engineer and/or Director of Student Nutrition




Professional Excellence





10%




Communicates effectively with supervisor, school administrators, customers and fellow employees

Provides leadership that sets high professional standards for the School Nutrition Program and its employees

Performs other duties as assigned by supervisor

Qualifications:

High school graduate or equivalent
A minimum of one (1) year of food management experience in kitchen, cafeteria or restaurant foodservice (school cafeteria experience preferred)
Knowledge and management experience in volume feeding involving food preparation, general cooking, food storage, cleaning procedures and meal service
ServSafe certification required within first year of employment (recertification every five years)

Excellent verbal and written communication skills

Ability to work as a leader and as part of a team
Ability to perform assigned tasks
Ability to follow instructions
Ability to work harmoniously with fellow employees
Ability to provide friendly and outstanding customer service to students and others
Ability to learn in a reasonable period of time

Physical Requirements:



This is a physically demanding job and one where the incumbent is required to stand for extended periods, lift heavy objects on a regular basis, and do repetitive tasks with few breaks. The incumbent must be willing and able to work in a hot environment and be able to take a physical inventory in freezers and refrigerators where temperatures are as low as 0˚F.



Compensation:

Salary for this position is competitive and depends on prior experience. A competitive benefits package will also be offered.

Company Name:
KIPP Public Charter Schools
Website:
http://kippcareers.force.com/JobDetail?id=a0X0W000009ecuEUAQ
Company Description:

Apply Now | Forward Job to a Friend | More Jobs From This Employer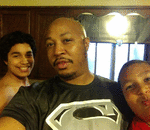 david johnson just became a new member.
06:52PM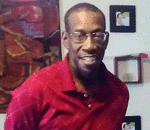 calvin cannon just became a new member.
04:20PM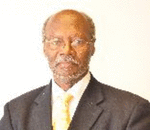 frederick roberts just posted a blog entitled 'indian co-ed moriah colbert is new miss prairie view a&m university'.
03:59PM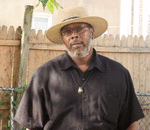 gregory boulware, esq. just commented on a blog entitled '~ "ironically speaking!" ~'.
09:19PM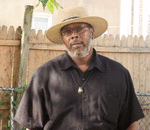 gregory boulware, esq. just commented on a blog entitled '~ chapter 5: 'farmland, a skippack retreat?' ~'.
01:22PM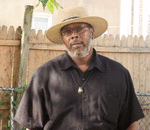 gregory boulware, esq. just commented on a blog entitled '~ "in the soul and spirit of life and living!" ~'.
01:21PM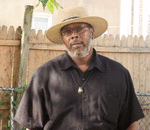 gregory boulware, esq. just commented on a blog entitled '~ 'fairmount' terror in the park: the series! ~'.
01:21PM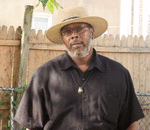 gregory boulware, esq. just posted a blog entitled '~ "seeing us-a lost for words" ~'.
02:23PM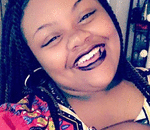 markia alston just became a new member.
08:21PM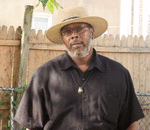 gregory boulware, esq. just posted a blog entitled '~'alexandre dumas, author/playwrite'~'.
07:28PM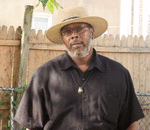 gregory boulware, esq. just commented on a blog entitled '~"it came across my desk"~'.
05:47PM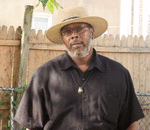 gregory boulware, esq. just commented on a blog entitled '~"a man of color?"~'.
10:41PM
>> more | invite friends