Home > Career Center > Job Seekers > Job Search

| | |
| --- | --- |
| Company Name: | KIPP Public Charter Schools |
| Location: | Dallas, TX |
| Position Type: | Full Time |
| Post Date: | 03/21/2018 |
| Expire Date: | 04/21/2018 |
| Job Categories: | Computers, Software, Education and Library, Information Technology, Internet/E-Commerce, Research & Development, Web Technology, Energy / Utilities |

2018-2019 Middle School Successor Leader
Job Title: MIDDLE SCHOOL SUCCESSOR LEADER
FLSA Status: EXEMPT
Department: KIPP DALLAS-FORT WORTH
Position Reports To: Head of Schools

KIPP DFW OVERVIEW
KIPP DFW is part of the Knowledge is Power Program (KIPP), a national network of 200 free, open-enrollment, college-preparatory public charter schools serving nearly 80,000 students in 20 states and the District of Columbia. The mission of KIPP DFW is to provide children in underserved communities with a free, rigorous, high-quality education that offers the knowledge, skills, and character traits necessary to thrive in school, college, and the competitive world beyond. KIPP DFW is currently comprised of five public charter schools serving elementary and middle school students in southern Dallas. KIPP DFW is amidst a rapid growth plan that will result in a total of ten schools providing quality education options to 5,000 students in kindergarten through 12th grade in southern Dallas.

POSITION OVERVIEW
The School Successor Leader will serve as an Assistant Principal at our flagship Middle School, KIPP Truth Academy during the 2018-2019 academic year with a gradual release of School Leader responsibilities before becoming the School Leader for the 2019-2020 academic year.

The School Leader's primary job is to drive academic and character outcomes for students. We expect our School Leaders to focus 75% of their time on instructional leadership, specifically all of the activities involved in leading and developing teachers to improve their instruction and drive student achievement. At KIPP, we also expect our School Leaders to build lasting and sustainable organizations by developing a pipeline of future School Leaders and creating systems for the ongoing development of school staff. The School Leader is responsible for developing his/her successor and the leadership capacity of his/her staff.

JOB SUMMARY:
Reporting to and supervised by the Head of Schools, the School Leader will lead all instructional activities and programming with the goal of setting a clear school vision that is ambitious and rigorous, while driving student achievement and instructional leadership.

KEY RESPONSIBILITIES:

Set ambitious school-wide vision and goals, aligned with the KIPP region, that lead students on a path to and through college
Plan and prioritize time and resources to achieve annual goals
Cultivate a diverse, high-potential school leadership pipeline (from teacher leader to Assistant School Leader to successor) and develop leadership team members by teaching and insisting that they are true owners of the work and coaching and designing stretch activities
Model expectations for leaders, teachers, and students on school-wide practices for a positive learning culture
Develop systems and structures to hire and retain diverse, highly-effective staff
Build own and school staff's knowledge and expertise in effective instructional design and academic standards

Develop teachers' conceptual understanding of what students must know and be able to do and what instructional methods drive student mastery
Develop knowledge of how standards map to curriculum and assessment

Develop teachers to provide rigorous and high quality instruction

Lead analysis of, and develop teachers' ability to analyze, student data to identify strategies that will move students toward mastery
Regularly observe and coach instructional leaders to ensure they are providing high-impact, actionable and bite-sized feedback to teachers on a weekly basis
Ensure teachers can collaborate, analyze their practice and their student data, and adjust instruction in content teams
Lead whole-school professional development workshops that drive highest-impact improvements in teacher practice

Cultivate School Leader's own success and sustainability by engaging lifelines and renewing to get stronger

Competencies: The exceptional candidate will excel in the following competencies:

Student Focus: Belief that all students, regardless of background, have the ability to go to and through college; demonstrated commitment to the school's unique community
Direction Setting: Ability to set direction across an entire school and motivate others to action
Performance Management: Demonstrated student achievement results from teachers and leaders that he/she manages and coaches
Talent Development: Demonstrated success in developing leadership capacity in others
Cultural Competence: Demonstrated ability to create inclusive environments that honor and support a diversity of backgrounds and perspectives
Instructional Leadership: Adept at data analysis; ability to extract meaningful insights across school-wide data
Instructional Leadership: Expertise in what the school-wide academic standards and state assessments require of students' knowledge and skills to demonstrate mastery; able to translate student mastery requirements into instructional plans and strategies
Instructional Leadership: Deep understanding of appropriate application and differentiation of high-leverage instructional strategies (e.g. make kids sweat, pacing, stretch it, etc.) based on comprehension of child development and pedagogy
Instructional Leadership: Command of instructional design and the benefits and tradeoffs of school design decisions in driving student achievement
Achievement Orientation: Demonstrated resilience and focus on student outcomes


Qualifications:

Master's degree in education or related field from an accredited college or university highly preferred
Five years of administrative/supervisory experience, classroom leadership experience preferred.
Demonstrated leadership with the ability to lead people and drive results through work with others.
Ability to prioritize and manage multiple tasks with a willingness to be flexible when needed.
Ability to work in a fast-paced environment, demonstrating strong prioritization, organization and follow-up skills.
Excellent interpersonal skills. Positive attitude, enthusiasm and energy.
Proficient in MS Office products, internet and industry specific software programs
Experience using data analysis to facilitate and support decision making
Experience in an urban education environment
Demonstration of effective teaching and learning practices
Excellent oral and written communication and presentation skills
Excellent interpersonal, human relations, and stress and conflict management skills
Excellent planning, goal setting, coordinating, problem analysis and decision-making skills
Ability to facilitate and lead change initiatives and embrace innovation
Enthusiasm to engage parents and community

Work Schedule

Weekday hours are from 7:00AM to 5:00PM
This position will operate on the KIPP Dallas-Fort Worth academic calendar.

Compensation
Salary for this position is competitive and dependent upon prior experience. In addition, a comprehensive benefits package is included.
Physical Demands
The physical demands characteristics described here are representative of those that must be met by the employee to successfully perform the essential functions of this job.

Long periods of standing and sitting and have the ability to lift items up to 25 lbs. is required. There will be continued use of hands, wrist and arm movements.
Requires normal/corrected vision and hearing.
Position will require limited travel.
Periodic participation in activities to support the KIPP team/mission (such as assembling lunches or rearranging lightweight furniture) is required.

Work Environment
The work environment characteristics described here are representative of those that must be met by the employee to successfully perform the essential functions of this job.

Position will have periods of extended work week hours, which is required to support both the ongoing development of the school and the delivery of high quality education for all students.

General Sign-Off
The employee is expected to adhere to all company policies. Duties may be changed at the discretion of KIPP Dallas-Fort Worth at any time.

Statement of Non-Discrimination
KIPP Dallas-Fort Worth is committed to a policy of equal treatment for all individuals applying for employment. KIPP Dallas-Fort Worth does not discriminate on the basis of race, color, gender, handicap, age, religion, sexual orientation, or national or ethnic origin.
Company Name:
KIPP Public Charter Schools
Website:
http://kippcareers.force.com/JobDetail?id=a0X0W000009dG5SUAU
Company Description:

Apply Now | Forward Job to a Friend | More Jobs From This Employer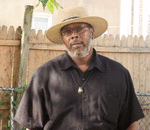 gregory boulware, esq. just commented on a blog entitled '~ chapter 5: 'farmland, a skippack retreat?' ~'.
01:22PM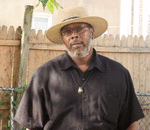 gregory boulware, esq. just commented on a blog entitled '~ "in the soul and spirit of life and living!" ~'.
01:21PM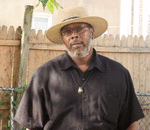 gregory boulware, esq. just commented on a blog entitled '~ 'fairmount' terror in the park: the series! ~'.
01:21PM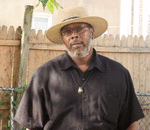 gregory boulware, esq. just posted a blog entitled '~ "seeing us-a lost for words" ~'.
02:23PM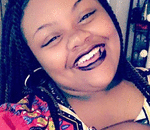 markia alston just became a new member.
08:21PM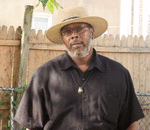 gregory boulware, esq. just posted a blog entitled '~'alexandre dumas, author/playwrite'~'.
07:28PM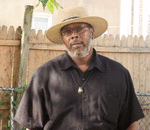 gregory boulware, esq. just commented on a blog entitled '~"it came across my desk"~'.
05:47PM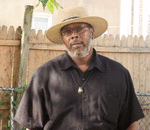 gregory boulware, esq. just commented on a blog entitled '~"a man of color?"~'.
10:41PM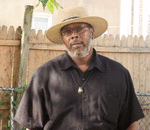 gregory boulware, esq. just commented on a blog entitled '~ "out from the shadows" ~'.
08:32PM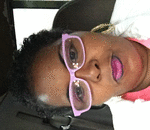 christina harris just became a new member.
10:20PM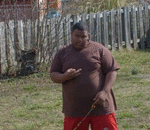 antoine fisher just edited his profile.
06:04PM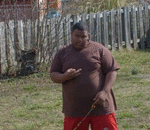 antoine fisher just commented on a poll entitled 'christians read the story about jesus in the new testament ,,,but '.
06:03PM
>> more | invite friends