Home > Career Center > Job Seekers > Job Search

| | |
| --- | --- |
| Company Name: | KIPP Public Charter Schools |
| Location: | Boston, MA |
| Position Type: | Full Time |
| Post Date: | 04/20/2018 |
| Expire Date: | 05/20/2018 |
| Job Categories: | Education and Library, Financial Services, Human Resources, Information Technology, Executive Management, Research & Development, Writing/Authoring, Energy / Utilities |

Middle School Learning Specialist (Substantially Separate Class)


Who we are.





KIPP (Knowledge Is Power Program)

is a national network of free, open-enrollment, public schools that are successful in helping students from educationally underserved communities develop the knowledge, skills, character, and habits needed to succeed in college and the competitive world beyond.There are currently 209 KIPP schools in 20 states and the District of Columbia serving nearly 88,000 students.Today, KIPP Massachusetts operates 2 districts in the greater Boston area educating nearly 1,890 students and families and over 400 alumni on their journeys to and through college with our KIPP Through College Program.





What we do & why it matters.




Nation-wide, only 10% of students from low income communities like Lynn and Boston graduate from college, compared to 84% of their more affluent peers. Preparing our students for successful lives of independence and impact drives the work of all KIPP school leaders, teachers, and staff. Nationally, KIPP alumni graduate from college at 4 times the national average, which is good, but not good enough. We project our High School class of 2015, the first to benefit from a 5-12 KIPP education, will graduate from college at 5 times the national average. Our goal is for 75% of our alumni to graduate from college.




Our Schools.




In Lynn we are building a K-12 education system.Our High Rock campus in Lynn is home to KIPP Academy Lynn Elementary educating 366 students in grades K-2, KIPP Academy Lynn Middle School educating 483 students in grades 5-8 and KIPP Academy Lynn Collegiate High School educating 485 students in grades 9-12.We are excited to grow our Lynn elementary school to include grades K-3 in 2018-2019 and grades K-4 by 2019-2020.





Our Blue Hill campus in Mattapan is home to KIPP Academy Boston Elementary School educating 283 K-3 students and KIPP Academy Boston Middle School, educating 269 students in grades 5-8 and families in our newest K-8 school. We are excited to grow our Boston elementary school to include grades K-4 in 2018-2019 resulting in a fully grown K – 8 campus.





Across all our schools, 81% of students are economically disadvantaged, 14% receive Special Education services, and 20% are identified as English Language Learners.At KIPP, we believe that all kids can and will learn, and our staff members are dedicated to ensuring we serve the needs of all our learners. We are at our best when we are engaging students' joy and curiosity through rigorous curriculum that will put them on the paths toward lives of independence and impact.





By 2020, KIPP will serve 10% or more of Lynn public school students and join our charter peers in Boston to serve 20% of Boston's public school students.We will also scale our KIPP through College (KTC) program to serve 857 alumni by 2020, effectively tripling the total number of students reached by KIPP Massachusetts.






Learning Specialist

(Substantially Separate Class)





The Learning Specialist in our Middle School Achieve classroom will be responsible for instructing a small group of 4 - 8 students in all core content areas (Math, Reading, Humanities and Science) along with another classroom teacher. Learning Specialists ensure that all of our students are growing and achieving by providing students with a variety of supports. Additionally, Learning Specialists are case managers for a group of Special Education students, which includes writing and managing IEP paperwork and meetings, communicating with families about student progress, advocating for students as needed, and assisting teachers in creating and managing accommodations and modifications for particular students.





This multifaceted role is ideal for flexible and creative teachers who are passionate about serving our highest-need students and are excited by the challenge of digging into content to anticipate misconceptions and plan practice at bats that will lead students to content mastery. Prior experience with Special Education laws and paperwork is a bonus, but is not required for the role; Learning Specialists receive training and assistance from our regional Special Education team. Learning Specialists are empowered to use their expertise to do whatever it takes to help our students succeed.





Duties and Responsibilities:

Lead small-group instruction (push-in and pull-out) for math students in grades 5-8

Collaborate with classroom teachers to support students through a variety of strategies, including co-teaching and pushing into classrooms

Utilize data to inform instruction, group students, and target skills and strategies for instruction

Create a communication system to inform teachers of student progress

Plan units and lessons to meet the needs of individual students and groups

Facilitate parent meetings on services and strategies to support their children's learning

Administer various assessments, and use the results to inform curriculum development and classroom instruction

Work collaboratively with teachers on best ways to differentiate and accommodate intervention students

Assist grade teams and teachers with helpful resources to improve instruction

Ensure compliance with district and state math mandates

Other duties as assigned




General Responsibilities:




At KIPP, we believe that an excellent staff member does the following:

Believes that all of us can and will learn and creates a positive learning environment with high expectations for all students and staff throughout the school;

Thrives as part of a team-oriented, mission-driven culture;

Exudes joy and a love of learning every single day;

Demonstrates a growth mindset and a desire to continually improve through feedback, coaching, and professional development;

Constantly assesses progress, communicates results clearly, and uses data to inform decisions and set ambitious goals.

Has a strong work ethic and commits to doing whatever it takes for students to excel, including committing to an extended work day and remaining available to colleagues, students, and families outside of school hours





Qualified candidates have the following:

A belief in the mission and values of KIPP

Demonstrated success in raising the achievement levels of traditionally under-served students (preferred)

At least two years of teaching experience (strongly preferred)

Bachelor's Degree required





To apply:




Internal candidates

: If you are currently a member of the KIPP MA team, please apply by emailing your resume to the Recruitment Team at

Talent@kippma.org

. Be sure to indicate to which position you wish to apply.





External candidates:

If you do not currently work for the KIPP:MA team, please visit our job board at

http://kippcareers.force.com/jobboard?site=Massachusetts

and complete an online application.






Compensation




Compensation is commensurate with experience and includes a comprehensive benefits package.




KIPP MA is an employment at-will organization.





KIPP Massachusetts, KIPP Academy Lynn, and KIPP Academy Boston are equal opportunity employers

. We do not discriminate on the basis of race,

sex, color, national origin, gender identity, religion, creed, ethnicity, sexual orientation, mental or physical disability, age, ancestry, special need, proficiency in the English language, or a foreign language.

We are committed to hiring a diverse and multicultural staff and encourage applications from traditionally under-represented backgrounds.





Company Name:
KIPP Public Charter Schools
Website:
http://kippcareers.force.com/JobDetail?id=a0X0W000009dAjlUAE
Company Description:

Apply Now | Forward Job to a Friend | More Jobs From This Employer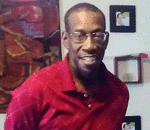 calvin cannon just became a new member.
04:20PM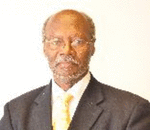 frederick roberts just posted a blog entitled 'indian co-ed moriah colbert is new miss prairie view a&m university'.
03:59PM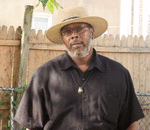 gregory boulware, esq. just commented on a blog entitled '~ "ironically speaking!" ~'.
09:19PM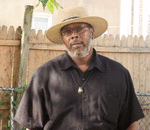 gregory boulware, esq. just commented on a blog entitled '~ chapter 5: 'farmland, a skippack retreat?' ~'.
01:22PM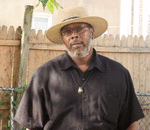 gregory boulware, esq. just commented on a blog entitled '~ "in the soul and spirit of life and living!" ~'.
01:21PM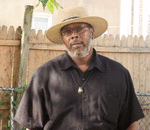 gregory boulware, esq. just commented on a blog entitled '~ 'fairmount' terror in the park: the series! ~'.
01:21PM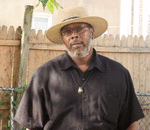 gregory boulware, esq. just posted a blog entitled '~ "seeing us-a lost for words" ~'.
02:23PM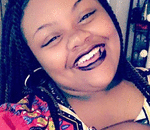 markia alston just became a new member.
08:21PM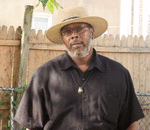 gregory boulware, esq. just posted a blog entitled '~'alexandre dumas, author/playwrite'~'.
07:28PM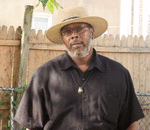 gregory boulware, esq. just commented on a blog entitled '~"it came across my desk"~'.
05:47PM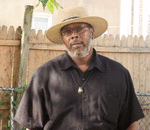 gregory boulware, esq. just commented on a blog entitled '~"a man of color?"~'.
10:41PM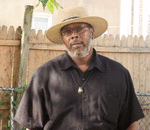 gregory boulware, esq. just commented on a blog entitled '~ "out from the shadows" ~'.
08:32PM
>> more | invite friends