Home > Career Center > Job Seekers > Job Search

| | |
| --- | --- |
| Company Name: | KIPP Public Charter Schools |
| Location: | Miami, FL |
| Position Type: | Full Time |
| Post Date: | 06/01/2018 |
| Expire Date: | 07/01/2018 |
| Job Categories: | Education and Library, Financial Services, Human Resources, Information Technology, Research & Development, Nonprofit and Volunteer Services, Energy / Utilities |

Founding Grade 1 Lead Teacher KIPP Miami


Founding Grade 1 Lead Teacher

KIPP Miami


Context: KIPP Miami
KIPP is a non-profit network of college-preparatory, public charter schools educating 80,000 elementary, middle, and high school students in 200 schools across the country.
KIPP Miami is the first new region since 2010. The first elementary school in KIPP Miami will set the pace for excellence and lay the foundation for school-based structures across the region. Over the long term, KIPP Miami plans to serve students from grades K-12 in multiple schools across the city.


Regional and School Mission/Vision

KIPP Miami Schools Mission

KIPP Miami Public Schools seek to create and sustain a high achieving and inspiring community schools that battles inequity by empowering students to develop the skills, character strengths, and habits to thrive in college and beyond, shape their futures, and positively impact the world.


KIPP Miami elementary school

At KIPP Miami's elementary school, we will seek to unleash the power, passion and wisdom within each student so their light can shine brightly. Students' light will make them the future citizens and equity leaders of our local and global communities. KIPPsters honor themselves, their families and their communities by critically questioning, innovating and solving the problems of tomorrow. Students believe in the "beautiful struggle" – the belief every challenge is a ray of opportunity. KIPPsters seek excellence, hope and joy in all that they do because they know education will give them the power, opportunities and freedom to change their world and their place within it and will light the path for others to do the same.



Our Belief on the Importance of Teachers
We believe teachers are the soul of a school. We believe they should be treated as the professionals that they are. Teachers have the hardest and most rewarding jobs in the world and we believe in the power teachers hold to give students the opportunities to shine.

Founding Lead teachers
KIPP Miami Public Schools is seeking a team of founding Kindergarten lead teachers to start the first KIPP region since 2010. We are looking for dynamic teachers that are leaders both in their classroom and outside of their classroom, who love students, families and the community and who are willing to do whatever it takes to make sure their students learn and achieve.

Founding teachers…

play a significant role on an entrepreneurial team
have a growth mindset about themselves and our students
are problem solvers and remain solutions-oriented in the face of uncertainty and adversity
are committed to actively caring for students, families and the community
have a relentless focus on results
believe all students can achieve at the highest academic levels
possess strong content knowledge and classroom management skills
teach an extended day and year schedule (7am – 5 pm, beginning in mid-July)
contribute to a relentless and dedicated team of outstanding professionals
communicate effectively with students, families and colleagues



Curriculum Development and Instruction

Adapt and execute a rigorous, standards-aligned curriculum and assess students' progress
Develop academically rigorous lessons, adapt unit plans, rubrics and assessments
Use data to inform instructional decisions
Provide students with daily feedback on mastery performance in character and academics and plan for individual learning needs
Demonstrate strong pedagogy
Mentor a teaching fellow through a co-teaching model

Commitment to School and Classroom Culture

Work collaboratively with your school team
Help develop school-wide culture that best fits the needs of our students, teachers and families
Attend and participate in all staff meetings and communicate openly with staff
Develop positive rapport with students
Create and foster a positive and calm learning environment
Model and uphold school's values, student management policies and culture

Family Engagement

Establish and maintain strong communication lines with all parents and share progress about both character and academics
Be available for open houses, parent teacher conferences and other events involving families and the community
Make him/herself available to students, parents and other staff members
Conduct home visits to build strong relationships with students and parents.

Growth Mindset

Pursue challenging professional goals each year
Offer support and receive constructive feedback from colleagues in order to create a professional working atmosphere that is conducive to change and growth
Participate in school-wide and individual professional development, including both over the summer and weekly during the academic year (held during school hours)

Additional Responsibilities

Be accessible by school cell phone for homework help and student emergencies beyond regular school hours
Coordinate and lead overnight field lessons both in and out of state to extend student learning
Participate in daily duties (i.e. breakfast, lunch, dismissal) to support school operations
Maintain accurate records, grade book, and data tracking systems
Assist with both student and staff recruitment

Qualifications

Bachelor's degree
A minimum of two years teaching, preferably in an urban or low-income setting
A track record of success in the classroom, with data that you can explain
Expertise and a passion for teaching at an elementary level
A collaborative attitude towards teaching and learning
The ability to be flexible in a new school environment where things change all the time


KIPP Miami is an Equal Opportunity Employer and does not discriminate on the basis of race, color, religion, gender, sexual preference, national or ethnic origin, age, disability, pregnancy, or veteran status.

Company Name:
KIPP Public Charter Schools
Website:
http://kippcareers.force.com/JobDetail?id=a0X0W000009d7LkUAI
Company Description:

Apply Now | Forward Job to a Friend | More Jobs From This Employer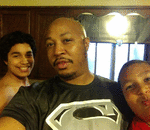 david johnson just became a new member.
06:52PM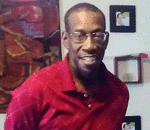 calvin cannon just became a new member.
04:20PM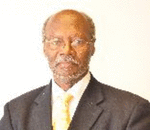 frederick roberts just posted a blog entitled 'indian co-ed moriah colbert is new miss prairie view a&m university'.
03:59PM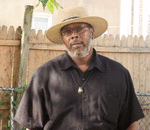 gregory boulware, esq. just commented on a blog entitled '~ "ironically speaking!" ~'.
09:19PM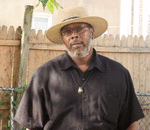 gregory boulware, esq. just commented on a blog entitled '~ chapter 5: 'farmland, a skippack retreat?' ~'.
01:22PM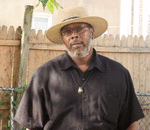 gregory boulware, esq. just commented on a blog entitled '~ "in the soul and spirit of life and living!" ~'.
01:21PM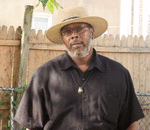 gregory boulware, esq. just commented on a blog entitled '~ 'fairmount' terror in the park: the series! ~'.
01:21PM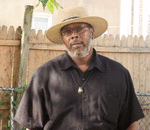 gregory boulware, esq. just posted a blog entitled '~ "seeing us-a lost for words" ~'.
02:23PM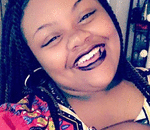 markia alston just became a new member.
08:21PM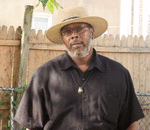 gregory boulware, esq. just posted a blog entitled '~'alexandre dumas, author/playwrite'~'.
07:28PM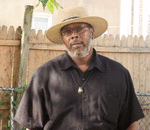 gregory boulware, esq. just commented on a blog entitled '~"it came across my desk"~'.
05:47PM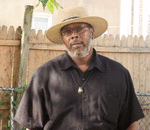 gregory boulware, esq. just commented on a blog entitled '~"a man of color?"~'.
10:41PM
>> more | invite friends