Home > Career Center > Job Seekers > Job Search

| | |
| --- | --- |
| Company Name: | KIPP Public Charter Schools |
| Location: | Dallas, TX |
| Position Type: | Full Time |
| Post Date: | 05/31/2018 |
| Expire Date: | 06/30/2018 |
| Job Categories: | Education and Library, Information Technology, Collegiate Faculty, Staff, Administration, Research & Development |

2018-2019 Certified Elementary School Special Education Teacher


Job Title:

Elementary School Special Education Teacher




FLSA Status:

Exempt
Department: KIPP Dallas-Fort Worth
Position Reports To: School Leader

Position Overview
We are looking for talented and committed educators to serve as Teachers for our Elementary School classes. Our Teachers will lead the decision-making process for the establishment of curriculum and culture as they develop a world-class early childhood education program from the stages of vision to execution. We realize that the outcomes our students deserve necessitate continuously strong teaching from the time our students enter kindergarten until they graduate from college. As such, our Teachers will work closely with the School Leaders at KIPP DFW to ensure that our students learn, grow, and eventually achieve transformative life outcomes. Our Teachers will be responsible for ensuring that our scholar-leaders have the opportunity to learn in an environment of joyful, excellent teaching.

Above all else, the ideal Teacher will find joy and purpose in teaching children the habits necessary to be successful in school, and s/he will relish the opportunity to imbue our students with a love for learning. S/he must also be committed to KIPP DFW's mission, while possessing the beliefs, character traits, and skills necessary to ensure student growth and achievement.

Beliefs: The Teacher must believe that…

All children can and will learn.

Accountability starts and ends with me.

When there are problems, I find solutions.

When there is a better way, I find it. When a teammate needs help, I give. When I need help, I ask.

With deliberate practice, I can constantly become a better teacher.

I am a constant learner.

We are stronger as a team. I have a responsibility to my colleagues to be a contributor, not a contaminator.


Character: The Teacher must…

Have grit. When he or she gets "stuck", he/she works relentlessly to solve the problem.

Be zesty. He or she must find passion, joy, and adventure in our work.

Make decisions with students' best interests in mind.

Demonstrate self-control, both work-related and inter-personal.

Keep commitments made to students, families, and colleagues

Express and maintain optimism about the future of our students and our schools.

Be dependable, organized, efficient, creative, flexible, and self-aware.

Be able to thrive in a fast-paced, start-up environment.

Be responsive; follows up and follow through with students, families, and faculty members.

Be inspirational and motivational.

Possess passionate and loving attitude toward all children.

Duties and responsibilities include, but are not limited to the following:

Collaborate with teachers to develop effective whole group practices, small group interventions, and individualized learning activities

Assist teachers with tracking data to determine the effectiveness of interventions

Lead professional development for grade level teams and the school

Plan and teach small groups in the general/special education setting

Develop, coordinate and track individual student plans for all special services

Provide direct student support through small group instruction and inclusion in the general education classroom

Collaborate with teachers so that they provide instructional support that leads to academic gains for students

Manage additional resources and support (OT/PT, etc.), where necessary

Monitor and lead all IEP processes; serve as lead communicator with teachers and school leader

Coordinate dissemination of information on student needs to school leader and teachers

Maintain all documentation and records for individual students; ensure confidentiality in reporting

Monitor for compliance with state and federal laws, ensuring consistent, fail-safe and quality documentation; provide comprehensive, work with staff to provide holistic reporting of student performance data to principal; serve as lead contact for authorized visits

Advise teachers and school leader on accommodation processes for state and school-wide assessments

Accommodate and/or modify a curriculum that is aligned with the Texas Essential Knowledge and Skills Standards (TEKS)

Assess individual student's progress and learning needs; demonstrate a relentless focus on helping students achieve

Communicate students' progress toward realizing academic and character development goals with families

Some teachers may manage and support other Special Education teachers and/or Paraprofessionals on the Special Education team

Perform other job-related duties as assigned




Qualifications:

Bachelor's degree, required

State of Texas Special Education teaching certification, preferred

At least two years' experience as a special populations educator in middle or high school classrooms in a traditionally disenfranchised community, required

English as a Second Language (ESL) Supplemental certification or commitment to work towards ESL certification, required

State of Texas teaching certification in content or commitment to enroll in preferred Texas certification program, preferred

Demonstrated strong achievement results and documented growth w

ith students on IEP goals, benchmarks, standardized tests, fluency measures, and reading assessments

, required

Spanish-speaking proficiency, preferred




Teaching Hours:

Weekday teacher hours: 7:00 AM to 5 PM

Extended school year – students attend from mid-August through early June

Professional Development: 3 ½ weeks from mid-July through mid-August

Physical Demands:

The physical demands characteristics described here are representative of those that must be met by the employee to successfully perform the essential functions of this job.

Long periods of standing and sitting and have the ability to lift items up to 25 lbs. is required.

There will be continued use of hands, wrist and arm movements.

Requires normal/corrected vision and hearing.

Position will require limited travel.

Periodic participation in activities to support the KIPP team/mission (such as assembling lunches or rearranging lightweight furniture) is required.


Work Environment:
The work environment characteristics described here are representative of those that must be met by the employee to successfully perform the essential functions of this job. Position will have periods of extended work week hours, which is required to support both the ongoing development of the school and the delivery of high quality education for all students.

General Sign-Off:
The employee is expected to adhere to all company policies. Duties may be changed at the discretion of KIPP DFW at any time.

Contact Information:
Please submit application, cover letter, and resume online at www.kippdfw.org/careers, including contact information for three references, including at least one current/former supervisor. For more information on KIPP, please visit www.kipp.org.

KIPP Dallas-Fort Worth is committed to a policy of equal treatment for all individuals applying for employment. KIPP Dallas-Fort Worth does not discriminate on the basis of race, color, gender, handicap, age, religion, sexual orientation, or national or ethnic origin.
Company Name:
KIPP Public Charter Schools
Website:
http://kippcareers.force.com/JobDetail?id=a0X0W000009d4YdUAI
Company Description:

Apply Now | Forward Job to a Friend | More Jobs From This Employer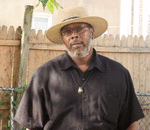 gregory boulware, esq. just commented on a blog entitled '~ "coat of arms" ~'.
03:30AM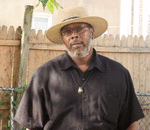 gregory boulware, esq. just commented on a blog entitled '~ "crisis" ~'.
03:29AM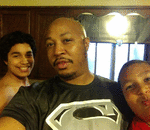 david johnson just became a new member.
06:52PM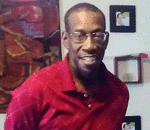 calvin cannon just became a new member.
04:20PM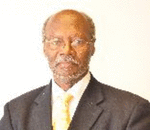 frederick roberts just posted a blog entitled 'indian co-ed moriah colbert is new miss prairie view a&m university'.
03:59PM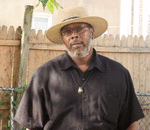 gregory boulware, esq. just commented on a blog entitled '~ "ironically speaking!" ~'.
09:19PM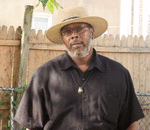 gregory boulware, esq. just commented on a blog entitled '~ chapter 5: 'farmland, a skippack retreat?' ~'.
01:22PM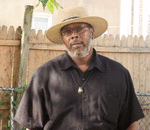 gregory boulware, esq. just commented on a blog entitled '~ "in the soul and spirit of life and living!" ~'.
01:21PM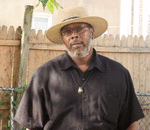 gregory boulware, esq. just commented on a blog entitled '~ 'fairmount' terror in the park: the series! ~'.
01:21PM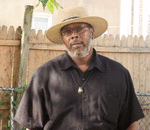 gregory boulware, esq. just posted a blog entitled '~ "seeing us-a lost for words" ~'.
02:23PM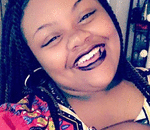 markia alston just became a new member.
08:21PM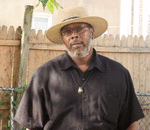 gregory boulware, esq. just posted a blog entitled '~'alexandre dumas, author/playwrite'~'.
07:28PM
>> more | invite friends