Home > Career Center > Job Seekers > Job Search

| | |
| --- | --- |
| Company Name: | KIPP Public Charter Schools |
| Location: | Dallas, TX |
| Position Type: | Full Time |
| Post Date: | 04/25/2018 |
| Expire Date: | 05/26/2018 |
| Job Categories: | Social Services, Education and Library, Finance/Economics, Financial Services, Healthcare, Other, Information Technology, Counseling, Research & Development, Medical, Energy / Utilities |

2018-2019 Founding High School Services Counselor


**KIPP Dallas-Fort Worth is seeking teachers and leaders for the 2018-2019 school year for the region's first high school which will open with 9th grade this fall. However, we will not contact candidates regarding the status of their application until late October 2017**





Job Title

: Founding High School Services Counselor
FLSA Status: Exempt
Department: KIPP Dallas-Fort Worth
Position Reports To: Dean of Students



KIPP DFW OVERVIEW




Regional Mission




Provide children in under resourced communities with a free, rigorous, high-quality education that offers the knowledge, skills, and character traits necessary to thrive in school, college, and the competitive world beyond.



KIPP DFW is part of the Knowledge is Power Program (KIPP), a national network of 209 free, open-enrollment, college-preparatory public charter schools serving nearly 70,000 students in 20 states and the District of Columbia. KIPP DFW is currently comprised of six public charter schools serving elementary and middle school students in the southern Dallas region, and is amidst a rapid growth plan that will result in a total of ten schools providing quality education options to 5,000 students in kindergarten through 12th grade in the most under resourced Dallas-Fort Worth communities by 2021. The region is excited to announce the founding and opening of its first High School, KIPP Oak Cliff Academy, for SY 2018-2019.

At KIPP DFW, there are no shortcuts: outstanding educators, more time in school, a rigorous college-preparatory curriculum, and a strong culture of achievement and support help our students make significant academic gains and continue to excel in college and career. Approximately 90 percent of our students are considered economically disadvantaged and most students come from neighborhoods where less than five percent of residents graduate from college. At a time when many have given up on public education – and the future of inner-city children – KIPP schools are raising expectations. Our students are outperforming their peers and advancing toward college because we set high standards, inspire achievement, and instill confidence.



KIPP OAK CLIFF ACADEMY OVERVIEW




School Vision




We engage as conscious leaders, rooting our efforts in an understanding of self and others. Through a rigorous interdisciplinary, inquiry-based education, we will navigate and impact the social, economic, and political landscape of our local and global community.





School Values




Perspective

∙

Patience

∙

Perseverance

∙

Precision

∙

Principle





At KIPP Oak Cliff Academy we will be unafraid to confront the world unveiled. We will engage actively and respectfully through multiple perspectives. We will focus on consistently accurate and extensive academic content. We will rise by lifting ourselves and others. We will navigate ambiguity across social, economic and political, local and global contexts, acknowledging, supporting, and challenging the notion of truth. Self-awareness will grow our pride. Collaboration will inspire our hope. Reflection will build our confidence. A commitment to improvement and an ever expanding consciousness of our racial and ethnic identities will drive our optimism as we embrace and freely engage in the learning environment.





We believe…

A critical consciousness of our identity and personal narrative fuels passion and drive

A strong understanding of self is key to accessing our intellectual and social capacity

No two days, no two people, and no two places are the same. Our ability to navigate through differences is fundamental to our co-existence

A strong balance between precise thinking and articulate communication can generate and sustain multifaceted relationships

Teaching and learning is not an individual endeavor. We teach and learn as part of a team, recognizing and celebrating our collective effort

Challenges and obstacles are part of the learning process. We creatively problem solve and find a way or make one to get our students and families what they need

Excellence is obtainable through deliberate practice, giving and receiving feedback, and constant reflection

In the power of our broader community. We actively and learn from and seek partnerships that will support our students, their families, and our vision




Position Overview




Through a deep rooted belief and commitment to our school vision and values,

Social Workers are responsible for delivering effective, high-quality interventions that are data driven. Staff approach this work with a sense of possibility and sees challenges as opportunities for creative problem solving. The Social Worker will have primary authority and accountability for the campus-based counseling services, including on-going and short term psycho-therapy, crisis counseling and planning and family assistance at that campus. They will provide general staff development on related mental health child development topics to plan and implement collaborative mental-health based interventions across tiers. The Social Worker will manage multiple relationships across the school and work closely with teachers, families, students, administration and the clinical team to advocate for the mental-health of all students. Whatever it takes. No excuses.



Our staff…

Express comfort with people who are both similar to and different from them and engage respectfully with all people

Develop language and knowledge to accurately and respectfully describe how people (including themselves) are both similar to and different from each other and others in their identity group(s)

Respectfully express curiosity about the history and lived experiences of others and will exchange ideas and beliefs in an open-minded way

Respond to cultural diversity by building empathy, respect, understanding and connection

Examine cultural diversity in social, economic and political contexts rather than in ways that are superficial or oversimplified

Create bonds with each other, our families, our community, and our students through a sincere desire to understand others

Believe that all students can and will learn

Are eager and continuous learners of their content matter and of the broader community

See students as people first and demonstrate respect, love, and joy for the people they are and will become. Our students and families should know that we love what we do




Duties and responsibilities include, but are not limited to the following:

Demonstrate positive, collaborative problem-solving orientation with students, parents and guardians, educators, administrators, community members, and colleagues

Provide core services including: prevention, consultation, intervention, assessment, and counseling. Services include, but are not limited to, conducting observations, collecting data, reviewing student records, conferring with teachers and parents, interviewing students, conducting functional behavior assessments, counseling (individual and group), planning behavior interventions, and conducting in-services and professional development. These core services are adapted to the particular needs of each student, situation, and setting

Help all stakeholders understand child development and how it affects student performance academically and social/emotionally

Serve in a consultative role with designated personnel to offer prevention and intervention strategies related to learning and behavioral problems of students; and provide consultation on an on-going basis to teachers, parents, and other school personnel to resolve students' learning and behavioral problems

Assist in identifying needed community resources for students and makes appropriate referrals to resources to facilitate educational and behavioral interventions recommended for student success

Deliver crisis response and intervention services to students, families and staff, when needed

Provide group and individual therapy and classroom support to special education students, and general education students, as well as monitor the students' responses to the interventions identified

Complete special education paperwork and attend multidisciplinary team meetings

Respond in a timely manner to Random Moment in Time Surveys with all of the required information requested in the survey as part of the Medicaid reimbursement process

Log progress notes in SEDs with all of the required information about the student's specific IEP goals, responses to the designated interventions and plan for upcoming sessions, in a timely manner

Develop and monitor student responses to behavior intervention plans, including providing support and consultation to general and special education teachers

Conduct functional behavior assessments and social history evaluations and communicate the results to all team members in parent-friendly language

Complete and monitor the pre-referral paperwork as it relates to the social/ emotional functioning of students

Complete paperwork for students with 504 plans, as well as monitor the implementation of the accommodations identified in the plans

School and Community

Serve as a school liaison to social service agencies and community

Monitor and develop school-wide plans to address student attendance

Participate in mediations, administrative reviews, hearings and due process proceedings, as needed

Participate in disciplinary proceedings: expulsions, manifestations, and causation meetings

Be available for Open Houses, Parent-Teacher Conferences and other events involving parents outside of normal operating hours

Hold high expectations for each student and exhibit positive rapport with all students

Demonstrate strong knowledge of therapy models

Implement the school-wide student management policies within classrooms and everywhere on campus

Create and fosters a positive learning environment

Establish and maintain strong communication lines with all parents




Qualifications:

Bachelor's degree, required

Master of Social Work or Master in Counseling, required

LMSW or LPC Intern, required

LCSW or LPC, preferred

Experience counseling in a low-income school and/or with youth aged 13-18, preferred

Spanish-speaking proficiency, preferred




Professional Hours:

Instructional day: 8:24AM to 4:30PM

Work day: Once a week, 7:00AM to 5PM. All other days, 7:45AM to 5PM

Extended school year: Students attend from mid-August through early June




Compensation:




Salary for this position is competitive and dependent upon prior experience. In addition, a comprehensive benefits package is included.





Work Environment:




The work environment characteristics described here are representative of those that must be met by the employee to successfully perform the essential functions of this job. Position will have periods of extended work week hours, which is required to support both the ongoing development of the school and the delivery of high quality education for all students.





Physical Demands:




The physical demands characteristics described here are representative of those that must be met by the employee to successfully perform the essential functions of this job. Position may require limited travel, periodic participation in activities to support the school vision, and long periods of standing and sitting.





General Sign-Off:


The employee is expected to adhere to all company policies. Duties may be changed at the discretion of KIPP DFW at any time.

Contact Information:
Please submit application, cover letter, and resume online at www.kippdfw.org/careers, including contact information for three references, including at least one current/former supervisor. For more information on KIPP, please visit www.kipp.org.

KIPP Dallas-Fort Worth is committed to a policy of equal treatment for all individuals applying for employment. KIPP Dallas-Fort Worth does not discriminate on the basis of race, color, gender, handicap, age, religion, sexual orientation, or national or ethnic origin
Company Name:
KIPP Public Charter Schools
Website:
http://kippcareers.force.com/JobDetail?id=a0X0W000009d4F2UAI
Company Description:

Apply Now | Forward Job to a Friend | More Jobs From This Employer
Special Education Teacher with AchievementFirst in Brooklyn, NY; Bridgeport, CT; New Haven, CT; Hartf, NY.
Elementary Teacher with AchievementFirst in Brooklyn, NY; Bridgeport, CT; New Haven, CT; Hartf, NY.
Science Teacher with Achievement First in Brooklyn, NY; Bridgeport, CT; New Haven, CT; Hartf, NY.
Math Teacher with Achievement First in Brooklyn, NY; Bridgeport, CT; New Haven, CT; Hartf, NY.
Tenure-Track Assistant, Associate, or Full Professor in Climate Change and Health with Yale Public School of Health in New Haven, CT.
>> more | add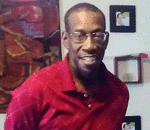 calvin cannon just became a new member.
04:20PM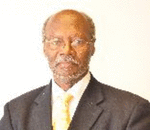 frederick roberts just posted a blog entitled 'indian co-ed moriah colbert is new miss prairie view a&m university'.
03:59PM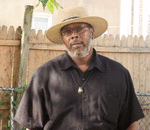 gregory boulware, esq. just commented on a blog entitled '~ "ironically speaking!" ~'.
09:19PM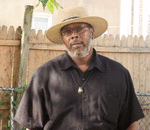 gregory boulware, esq. just commented on a blog entitled '~ chapter 5: 'farmland, a skippack retreat?' ~'.
01:22PM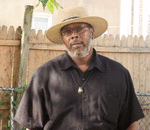 gregory boulware, esq. just commented on a blog entitled '~ "in the soul and spirit of life and living!" ~'.
01:21PM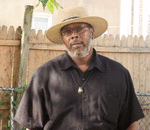 gregory boulware, esq. just commented on a blog entitled '~ 'fairmount' terror in the park: the series! ~'.
01:21PM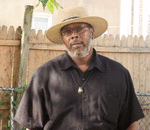 gregory boulware, esq. just posted a blog entitled '~ "seeing us-a lost for words" ~'.
02:23PM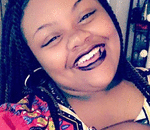 markia alston just became a new member.
08:21PM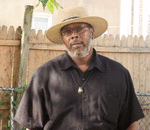 gregory boulware, esq. just posted a blog entitled '~'alexandre dumas, author/playwrite'~'.
07:28PM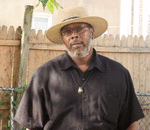 gregory boulware, esq. just commented on a blog entitled '~"it came across my desk"~'.
05:47PM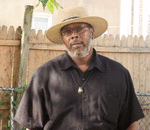 gregory boulware, esq. just commented on a blog entitled '~"a man of color?"~'.
10:41PM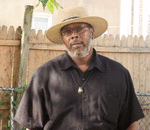 gregory boulware, esq. just commented on a blog entitled '~ "out from the shadows" ~'.
08:32PM
>> more | invite friends