Home > Career Center > Job Seekers > Job Search

| | |
| --- | --- |
| Company Name: | KIPP Public Charter Schools |
| Location: | Austin, TX |
| Position Type: | Full Time |
| Post Date: | 02/23/2018 |
| Expire Date: | 03/27/2018 |
| Job Categories: | Education and Library, Finance/Economics, Financial Services, Healthcare, Practitioner and Technician, Information Technology, Retail/Wholesale, Research & Development, Medical |

High School Assistant Principal


KIPP Austin's NEXT APPLICATION DEADLINE is coming up on Sunday, March 18, 2018 -- we encourage interested applicants to apply by this date! We can't wait to learn more about you!





POSITION OVERVIEW:

KIPP Austin Public Schools teachers

are responsible for ensuring that every KIPP Austin student achieves the academic skills, intellectual habits and character traits necessary to succeed in the nation's top colleges. The Assistant Principal (AP) supports teachers by implementing a professional development program, coaching instructional staff members in their practice, serving as a model of a strong teacher, and developing systems to ensure the school culture consistently reflects the values and goals of all KIPP Austin Public Schools. In addition, the AP will work collaboratively with the Principal and Assistant Principal to make strong instruction and cultural decisions impacting students and the overall KIPP Austin Public School community.





QUALIFICATIONS:

At least 3-5 years of teaching experience (required)

Evidence of achieving significant academic gains, primarily with historically underachieving students (required)

Spanish Bilingual preferred

Significant success with interdisciplinary curriculum development, pedagogy and alignment

Solid experience in analyzing student data

Experience leading adults in the development of curricula

Experience managing adults; goal-setting, providing meaningful feedback and setting professional development plans

High level of detail orientation and excellent organizational skills

Strong communication, feedback, and facilitation skills

Experience and a style that best compliments the current strengths of the leadership team

Bachelor's degree (required)




COMPETENCIES:

Unwavering commitment to KIPP Austin's mission, students, families, and community

Strong record of helping students achieve academic success, primarily with minority and low-income students

Strong desire to teach an academically intense curriculum and commit to an extended school day, week, and year

Desire to continuously learn and increase effectiveness as a teacher and professional; offer and receive constructive feedback

Willingness to be flexible and to go above and beyond to meet the needs of KIPP Austin students

Ability to break down complex information into comprehensive parts, ask questions, synthesize and analyze




RESPONSIBILITIES:

Advise, support, and mentor individual teachers to improve instruction through:

Consistently observing classroom instruction and providing meaningful feedback.

Facilitating one‐on‐one curriculum planning and evaluation meetings.

Promoting continuous and frequent assessment as a means for evaluating student achievement.

Lead staff members to achieve high performance through goal setting, providing feedback, and evaluation.

Assist with administration of school-wide assessments including MAP, STAAR, TELPAS, et al.

Guide the character development of students by serving as a mentor and advisor to individual students.

Evaluate grade level performance data to improve school‐wide instructional practices.

Help shape and develop a school‐wide culture of achievement that best suits the needs of our students, teachers, and families.

Work collaboratively with the Principal and Assistant Principal to make instructional and cultural decisions for the school.

Support gap needs in programming, as warranted, in order to meet the most urgent needs of the school; this may include teaching full grade level or content classes.

Serve as the school liaison for outside services including Explore Austin, UT Plan II Program, Comerica Bank, et al.

Coordinate and lead Family Nights for students, teachers, and families.

Develop and manage grade level academic programming, including, but not limited to quarterly report card processing, academic goal setting, and the Linguistic Proficiency and Assessment Committee.




BENEFITS AND PERKS:

-Competitive salaries and bonus program

-Teacher Career pathway with expert teacher development and opportunities for career advancement

-Competitive Medical, Dental and Vision coverage options with 79-95% of monthly medical premium costs (depending on the plan) paid by KIPP Austin

-100% KIPP-paid short-term disability

-Paid parental leave (amount paid based on tenure)

-On-campus dry cleaning pick-up

-Retail discounts

-Gold's Gym individual and family plan discount

-Weekly on-campus yoga classes




OUR MISSION:

KIPP Austin Public Schools believes that every child, regardless of economic background has the right to an exemplary education. We will empower our students to thrive in and graduate from college, choose their paths, and positively impact their communities





No phone calls or emails please.





As an equal opportunity employer, we hire without consideration to race, religion, creed, color, national origin, age,

gender, sexual orientation, marital status, veteran status, or disability.

Company Name:
KIPP Public Charter Schools
Website:
http://kippcareers.force.com/JobDetail?id=a0X0W000009ckdiUAA
Company Description:

Apply Now | Forward Job to a Friend | More Jobs From This Employer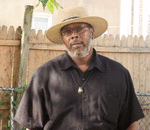 gregory boulware, esq. just commented on a blog entitled '~ chapter 5: 'farmland, a skippack retreat?' ~'.
01:22PM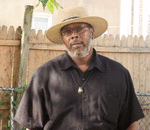 gregory boulware, esq. just commented on a blog entitled '~ "in the soul and spirit of life and living!" ~'.
01:21PM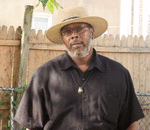 gregory boulware, esq. just commented on a blog entitled '~ 'fairmount' terror in the park: the series! ~'.
01:21PM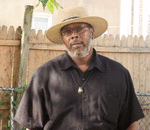 gregory boulware, esq. just posted a blog entitled '~ "seeing us-a lost for words" ~'.
02:23PM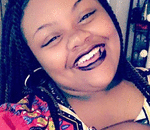 markia alston just became a new member.
08:21PM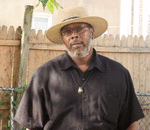 gregory boulware, esq. just posted a blog entitled '~'alexandre dumas, author/playwrite'~'.
07:28PM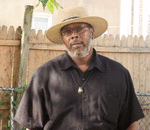 gregory boulware, esq. just commented on a blog entitled '~"it came across my desk"~'.
05:47PM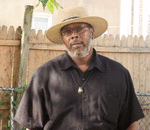 gregory boulware, esq. just commented on a blog entitled '~"a man of color?"~'.
10:41PM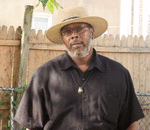 gregory boulware, esq. just commented on a blog entitled '~ "out from the shadows" ~'.
08:32PM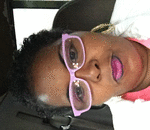 christina harris just became a new member.
10:20PM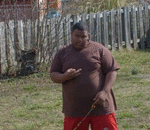 antoine fisher just edited his profile.
06:04PM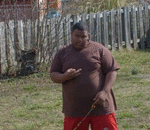 antoine fisher just commented on a poll entitled 'christians read the story about jesus in the new testament ,,,but '.
06:03PM
>> more | invite friends