Home > Career Center > Job Seekers > Job Search

| | |
| --- | --- |
| Company Name: | KIPP Public Charter Schools |
| Location: | St. Louis, MO |
| Position Type: | Full Time |
| Post Date: | 05/21/2018 |
| Expire Date: | 06/20/2018 |
| Job Categories: | Social Services, Education and Library, Healthcare, Practitioner and Technician, Information Technology, Insurance, Counseling, Research & Development, Medical |

Dean of Students
About KIPP St. Louis
KIPP St. Louis is a growing network of free, open-enrollment, public charter schools offering a choice to families and a college-preparatory education to children in St. Louis city . Our mission is to serve as a catalyst for education reform by establishing and supporting a world class network of public schools that develop in all of our students the knowledge, skills, character, and pursuit of excellence necessary to succeed in high quality high schools and colleges and the world beyond.

KIPP St. Louis currently serves 1,600 students and at full growth, we will serve nearly 3,000 students and hundreds alumni. Today, our St. Louis network is comprised of two middle schools, two elementary schools, and a high school:

KIPP Inspire Academy, founded in 2009
KIPP Victory Academy, founded in 2014
KIPP Triumph Academy, founded in 2015
KIPP Wisdom Academy, founded in 2015
KIPP St. Louis High School, founded in 2017

Position Overview
The Dean of Students is responsible for setting a powerful cultural vision for students based on KIPP's philosophy and Five Pillars and for motivating others to follow that vision. S/he must strategically implement the school's mission through effective leadership and management of the school's students and staff. The Dean of Students' leadership will result in a cultural program and school environment that prepares every student for success in college and in life. The Dean of Students is a full time, exempt position operating out of a KIPP St. Louis school and reporting to the School Leader.

KIPP St. Louis teachers and school-based staff are on duty in school Monday through Friday from roughly 7:00am to 5:15 pm (hours may vary by school and role). Though they face demanding schedules, KIPP St. Louis teachers and staff are strongly supported by experienced and dedicated leadership. KIPP St. Louis students have an extended school day and school year, and occasional Saturday School. This extra time allows KIPP St. Louis to develop innovative and highly effective instruction for all of our students. At KIPP St. Louis, we value college starting from kindergarten to keep it top of mind as they continue to grow as scholars.

Position type: Full time, exempt

What you will do…

The Dean of Students leads, manages and oversees all functions of the discipline program including the following duties:
General Duties...
Set and enforce standards for school culture, including behavior, performance, and attendance
Foster a school climate that supports the school's mission statement; promotes respect and appreciation for all students, staff and parents
Monitor progress of self, school, and staff on dashboards and Individual Development Plans as it relates to school culture
Build effective relationships among teachers, parents, and the community to improve school culture
Serve as school's spokesperson around culture and discipline
Exhibit a high degree of professionalism in all elements of this position, while serving as a contributing member of the school team and a dedicated role model for other employees.

School Culture

Oversee any and all disciplinary actions
Based on data and programs that have proven results, develop a vision for supervising, managing, and implementing a discipline program
Manage, evaluate and develop team of teachers focusing on all issues related to discipline, class management, behavior, and school culture to ensure alignment of staff to discipline vision, then provide support and professional development as necessary
Implement supportive structures for struggling students, aligned with the discipline vision to ensure student success in meeting school expectations
Keep current with successful discipline methodologies and practices
Provide professional development opportunities for all staff around culture, including 1:1 intervention, classroom management coaching, and weekly Culture Huddles
Be a physical presence during transitions, lunch and times when students are not in class
Consistently provides feedback to teachers around performance and meets with them to discuss their progress around issues of school culture
Assists School Leader in creating and maintaining the Student/Parent Handbook and Teacher Handbook

Management

Work with teachers, school counselor(s), and students who have behavior and disciplinary issues and coordinate teacher referrals
Refers students to health services, counseling or psychological services, and CPS when necessary
Supervise and coordinate school activities; assigns or provides coverage for out-of-school events such as, school dances, carnival, Saturday School, etc.
Collaborate with grade level chairs in planning field and end-of-year trips
Assists School Leader in recruiting, selecting, hiring, and managing all staff
Oversees the Character Education Report Card for all students
Manages the School Social Worker, Special Education Teacher, and School nurse
Actively participate as a member of the Administrative Team
Attends weekly 1:1s with School Leader
Meets with Grade-Level Chairs weekly or bi-monthly and is familiar with student issues, behavior, and concerns
Perform other duties as assigned by the School Leader

What you should have...

BS/BA degree (required), Master's degree in Psychology/Counseling (preferred)
Experience serving in a school leadership role
At least two years of teaching experience demonstrating excellent classroom management skills
Experience working with students with diverse backgrounds and needs
Experience and general understanding of educational administration
Training in behavioral management techniques
Experience and/or training with restorative practices
Experience serving as a Dean of Students or other administrative role

Compensation
At KIPP St. Louis we take care of our employees. We provide competitive salaries, and a full slate of benefits including $0 deductible medical coverage, dental, vision, and, life insurance, short term disability and an optional 403b as a supplement to our retirement pension program. Perks include a laptop computer, eligibility for yearly performance-based bonuses, and a plethora of professional development opportunities. Benefits are subject to change year to year.

KIPP St. Louis is committed to a policy of equal treatment for all individuals applying for employment at our school. KIPP St. Louis does not discriminate on the basis of race, color, gender, handicap, age, religion, sexual orientation, or national or ethnic origin.
Company Name:
KIPP Public Charter Schools
Website:
http://kippcareers.force.com/JobDetail?id=a0X0W000009cj3JUAQ
Company Description:

Apply Now | Forward Job to a Friend | More Jobs From This Employer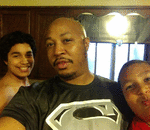 david johnson just became a new member.
06:52PM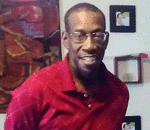 calvin cannon just became a new member.
04:20PM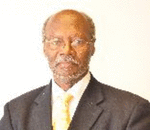 frederick roberts just posted a blog entitled 'indian co-ed moriah colbert is new miss prairie view a&m university'.
03:59PM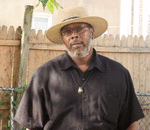 gregory boulware, esq. just commented on a blog entitled '~ "ironically speaking!" ~'.
09:19PM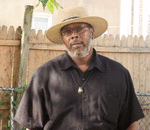 gregory boulware, esq. just commented on a blog entitled '~ chapter 5: 'farmland, a skippack retreat?' ~'.
01:22PM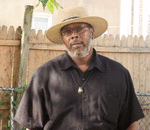 gregory boulware, esq. just commented on a blog entitled '~ "in the soul and spirit of life and living!" ~'.
01:21PM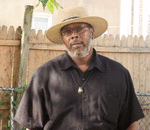 gregory boulware, esq. just commented on a blog entitled '~ 'fairmount' terror in the park: the series! ~'.
01:21PM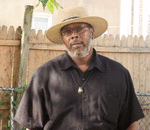 gregory boulware, esq. just posted a blog entitled '~ "seeing us-a lost for words" ~'.
02:23PM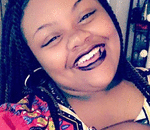 markia alston just became a new member.
08:21PM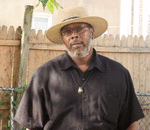 gregory boulware, esq. just posted a blog entitled '~'alexandre dumas, author/playwrite'~'.
07:28PM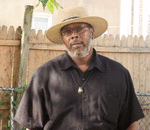 gregory boulware, esq. just commented on a blog entitled '~"it came across my desk"~'.
05:47PM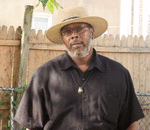 gregory boulware, esq. just commented on a blog entitled '~"a man of color?"~'.
10:41PM
>> more | invite friends