Home > Career Center > Job Seekers > Job Search

| | |
| --- | --- |
| Company Name: | KIPP Public Charter Schools |
| Location: | St. Louis, MO |
| Position Type: | Full Time |
| Post Date: | 05/07/2018 |
| Expire Date: | 06/06/2018 |
| Job Categories: | Accounting/Auditing, Education and Library, Healthcare, Practitioner and Technician, Information Technology, Insurance, Research & Development, Medical |

Middle School Special Education Teacher
About KIPP St. Louis
KIPP St. Louis is a growing network of free, open-enrollment, public charter schools offering a choice to families and a college-preparatory education to children in St. Louis city . Our mission is to serve as a catalyst for education reform by establishing and supporting a world class network of public schools that develop in all of our students the knowledge, skills, character, and pursuit of excellence necessary to succeed in high quality high schools and colleges and the world beyond.

KIPP St. Louis currently serves 1,600 students and at full growth, we will serve nearly 3,000 students and hundreds alumni. Today, our St. Louis network is comprised of two middle schools, two elementary schools, and a high school:
KIPP Inspire Academy, founded in 2009
KIPP Victory Academy, founded in 2014
KIPP Triumph Academy, founded in 2015
KIPP Wisdom Academy, founded in 2015
KIPP St. Louis High School, founded in 2017

Position Overview
We are looking for rockstar educators who will bring a "whatever it takes" attitude to helping students succeed. The Special Education Teacher is responsible for ensuring that all special education students receive comprehensive, compassionate and equitable services in order to achieve breakthrough academic achievement and character development. The Special Education Teacher will serve as an intervention specialist to assist teachers in helping every child meet grade level goals and will oversee the program and systems for all students who receive special education services. All KIPP St. Louis staff has a responsibility for ensuring that every KIPP St. Louis student achieves the academic skills, intellectual habits and character traits necessary to succeed in the nation's top colleges and universities.
KIPP St. Louis special education teachers are on duty in school Monday through Friday from approximately 7:00am to 5:15pm (times may vary slightly by school). Many KIPP St. Louis teachers take on additional roles within the school, including working as content and grade level chairs. Though they face demanding schedules, KIPP St. Louis teachers are strongly supported by experienced and dedicated leadership and staff. KIPP St. Louis students have an extended school day and school year, and occasional Saturday School. This extra time allows KIPP St. Louis to develop innovative and highly effective instruction for all of our students. At KIPP St. Louis, we value college starting from kindergarten to keep it top of mind as they continue to grow as scholars.

Position type: Full time, exempt

Key Outcomes of the role…

90% of students with IEPs make their growth goal on the NWEA.
Score a 90% or higher on instructional audit for special education

What you will do…

Collaborate with teachers to develop effective whole group practices, small group interventions, and individualized learning activities
Assist teachers with tracking data to determine the effectiveness of interventions
Plan and teach small groups during guided reading
Develop, coordinate and track individual student plans for all special services
Provide direct student support through small group instruction and inclusion in the general education classroom
Collaborate with teachers so that they provide instructional support that leads to dramatic academic gains for students; solicit and manage additional resources and support (OT/PT, etc.), where necessary
Monitor and lead all IEP evaluation and processes; serve as lead communicator with teachers and principal
Coordinate dissemination of information on student needs to principal and teachers
Maintain all documentation and records for individual students; ensure confidentiality in reporting
Monitor for compliance with state and federal laws, ensuring consistent, fail-safe and quality documentation; provide comprehensive, work with staff to provide holistic reporting of student performance data to principal; serve as lead contact for authorized visits
Advise teachers and principal on modification processes for state and school-wide assessments
Assess individual student's progress and learning needs; demonstrate a relentless focus on helping students achieve
Communicate students' progress toward realizing academic and character development goals with families on a weekly basis
Other duties as assigned by the school leadership team


What you should have...

A Bachelor's degree
A minimum of 2 years of successful lead teaching experience in an underserved community
Valid Missouri Special Education Teacher Certification
A passion for teaching in the city of St. Louis
Dedication to helping children grow and learn

Compensation
At KIPP St. Louis we take care of our employees. We provide competitive salaries, and a full slate of benefits including $0 deductible medical coverage, dental, vision, and, life insurance, short term disability and an optional 403b as a supplement to our retirement pension program. Perks include a laptop computer, eligibility for yearly performance-based bonuses, and a plethora of professional development opportunities. Benefits are subject to change year to year.

KIPP St. Louis is committed to a policy of equal treatment for all individuals applying for employment at our school. KIPP St. Louis does not discriminate on the basis of race, color, gender, handicap, age, religion, sexual orientation, or national or ethnic origin.
Company Name:
KIPP Public Charter Schools
Website:
http://kippcareers.force.com/JobDetail?id=a0X0W000009cfDKUAY
Company Description:

Apply Now | Forward Job to a Friend | More Jobs From This Employer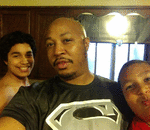 david johnson just became a new member.
06:52PM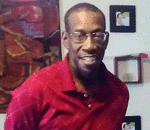 calvin cannon just became a new member.
04:20PM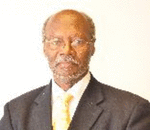 frederick roberts just posted a blog entitled 'indian co-ed moriah colbert is new miss prairie view a&m university'.
03:59PM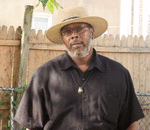 gregory boulware, esq. just commented on a blog entitled '~ "ironically speaking!" ~'.
09:19PM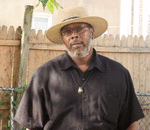 gregory boulware, esq. just commented on a blog entitled '~ chapter 5: 'farmland, a skippack retreat?' ~'.
01:22PM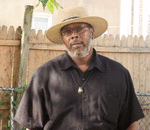 gregory boulware, esq. just commented on a blog entitled '~ "in the soul and spirit of life and living!" ~'.
01:21PM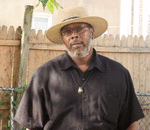 gregory boulware, esq. just commented on a blog entitled '~ 'fairmount' terror in the park: the series! ~'.
01:21PM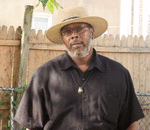 gregory boulware, esq. just posted a blog entitled '~ "seeing us-a lost for words" ~'.
02:23PM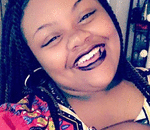 markia alston just became a new member.
08:21PM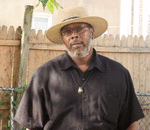 gregory boulware, esq. just posted a blog entitled '~'alexandre dumas, author/playwrite'~'.
07:28PM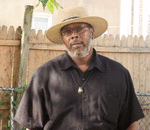 gregory boulware, esq. just commented on a blog entitled '~"it came across my desk"~'.
05:47PM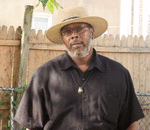 gregory boulware, esq. just commented on a blog entitled '~"a man of color?"~'.
10:41PM
>> more | invite friends