Home > Career Center > Job Seekers > Job Search

| | |
| --- | --- |
| Company Name: | KIPP Public Charter Schools |
| Location: | St. Louis, MO |
| Position Type: | Full Time |
| Post Date: | 05/25/2018 |
| Expire Date: | 06/25/2018 |
| Job Categories: | Education and Library, Healthcare, Practitioner and Technician, Information Technology, Insurance, Collegiate Faculty, Staff, Administration, Executive Management, Research & Development, Medical |

KIPP St. Louis Fellow Teacher Program
About KIPP St. Louis
KIPP St. Louis is a growing network of free, open-enrollment, public charter schools offering a choice to families and a college-preparatory education to children in St. Louis city . Our mission is to serve as a catalyst for education reform by establishing and supporting a world class network of public schools that develop in all of our students the knowledge, skills, character, and pursuit of excellence necessary to succeed in high quality high schools and colleges and the world beyond.

KIPP St. Louis currently serves 1,600 students and at full growth, we will serve nearly 3,000 students and hundreds alumni. Today, our St. Louis network is comprised of two middle schools, two elementary schools, and a high school:
KIPP Inspire Academy, founded in 2009
KIPP Victory Academy, founded in 2014
KIPP Triumph Academy, founded in 2015
KIPP Wisdom Academy, founded in 2015
KIPP St. Louis High School, founded in 2017

Fellows Program Overview
The highly selective KIPP St. Louis Fellow Teacher Program recruits and trains high performing recent college graduates and career changers to become highly effective classroom teachers. KIPP St. Louis Fellow Teachers make a commitment to teach for a minimum of three years at KIPP St. Louis schools. Becoming a KIPP St. Louis Fellow Teacher is a great opportunity for individuals who want to teach but have limited experience leading their own classroom and/or are not certified. The estimated start date for participants of the KIPP St. Louis Fellow Teacher Program is June 26, 2017.
KIPP St. Louis Teacher Fellows work intensively with instructional coaches and lead teachers to hone teaching skills while helping our students achieve the academic skills, intellectual habits, and character traits needed to succeed in the nation's most competitive high schools and top colleges and universities. Teacher Fellows will learn data-driven instructional strategies to develop structured and dynamic lessons to engage all students. The Teacher Fellow's time is divided between assisting lead teachers, lesson planning, whole-group instruction, small group tutoring and grading. These duties provide the necessary knowledge and skills to transition into a lead teacher role during the second and third year of the three year program. KIPP St. Louis elementary staff are on duty in school Monday through Friday from approximately 7:00am to 5:15pm (times may vary slightly by school).
Fellow teachers are placed in the following grades and subject areas during their first year. However, once they move into a lead teaching role in year two, their grade-level or subject area may change based on the Fellow's interest and the school's needs. For example, a Fellow Teacher teaching middle school ELA during their fellow year may move into a social studies position for their second and third year.

Elementary
Kindergarten through 4th grade

Middle School
Math or ELA, 5th through 8th grade

Fellow Teachers who are not already fully certified are required to participate in the program's certification pathway through KIPP's partnership with the University of Missouri-St. Louis (UMSL). UMSL's 'Resident Teacher' certification program is designed for KIPP St. Louis Fellow Teachers, and provides a convenient and affordable certification pathway for individuals with or without backgrounds in education. While KIPP St. Louis offers a partial tuition reimbursement (roughly 40% of the cost), the out-of-pocket cost to the fellow teacher is roughly $15,000 over a two and a half year period. At the end of the program, Fellows will be fully certified in their content area in the state of Missouri.

Position type: Full time, exempt

What you will do…

Believe deeply in the mission and values of KIPP, subscribe to KIPP's five pillars and love working with elementary and middle school children.
Hold high expectations for all students and work relentlessly to foster the achievement of all students
Build strong relationships and positive rapport with students, families and colleagues
Enforce and uphold school's values, policies, and culture
Enthusiastically commit to an extended instructional day, Family Saturday School and professional development outside of school hours
In partnership with a mentor teacher, develop academically rigorous lessons; create rubrics and assessments
Assess students' progress throughout the year
Work with the other teachers to revise, internalize and occasionally create and implement lessons and develop effective pedagogical strategies; work collaboratively with lead teacher to design, plan, implement and assess student learning
Analyze data daily, weekly and on a six week basis and create action plans to respond to gaps in student understanding.
Create professional learning goals each year; willing to offer support to and receive constructive feedback from colleagues in order to create a professional working atmosphere that is conducive to change and improvement
Help to create a classroom climate and environment where students can safely develop ownership of their actions and learning
Effectively supervise and manage a classroom of up to 30 students
Help shape and develop a school-wide atmosphere that best suits the needs of our students, teachers, and families
Communicate students' progress toward realizing academic and character development goals with families regularly.
Seek to develop one's own teaching capacity through making significant academic gains with students, developing rigorous lessons, seeking feedback and supporting school wide activities
Engage in frequent and open collaboration and communication with colleagues around lesson planning, instructional observations, and student data
Remain available to students and families in the evening
Perform clerical duties, as required, such as the ordering of instructional supplies, developing student report cards, logging student attendance, etc...
Actively participate in weekly staff development activities and meetings
Assist with planning and chaperoning field lessons
Other duties as assigned by the grade level manager, School Leader or designee.


What you should have...

A Bachelor's Degree (by June 2017) with a GPA of 3.0 or above (2.75-2.9 will be considered on a case by case basis)
A passion for teaching in the city of St. Louis
Dedication to helping children grow and learn


Compensation
At KIPP St. Louis we take care of our employees. We provide competitive salaries, and a full slate of benefits including $0 deductible medical coverage, dental, vision, and, life insurance, short term disability and an optional 403b as a supplement to our retirement pension program. Perks include a laptop computer, eligibility for yearly performance-based bonuses, and a plethora of professional development opportunities. Benefits are subject to change year to year.

KIPP St. Louis is committed to a policy of equal treatment for all individuals applying for employment at our school. KIPP St. Louis does not discriminate on the basis of race, color, gender, handicap, age, religion, sexual orientation, or national or ethnic origin.
Company Name:
KIPP Public Charter Schools
Website:
http://kippcareers.force.com/JobDetail?id=a0X0W000009cf3jUAA
Company Description:

Apply Now | Forward Job to a Friend | More Jobs From This Employer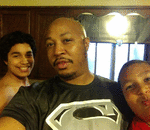 david johnson just became a new member.
06:52PM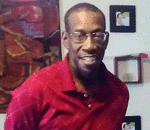 calvin cannon just became a new member.
04:20PM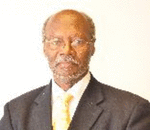 frederick roberts just posted a blog entitled 'indian co-ed moriah colbert is new miss prairie view a&m university'.
03:59PM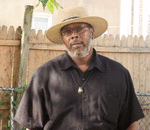 gregory boulware, esq. just commented on a blog entitled '~ "ironically speaking!" ~'.
09:19PM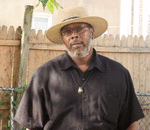 gregory boulware, esq. just commented on a blog entitled '~ chapter 5: 'farmland, a skippack retreat?' ~'.
01:22PM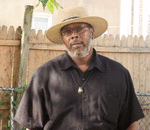 gregory boulware, esq. just commented on a blog entitled '~ "in the soul and spirit of life and living!" ~'.
01:21PM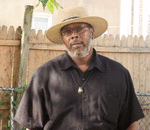 gregory boulware, esq. just commented on a blog entitled '~ 'fairmount' terror in the park: the series! ~'.
01:21PM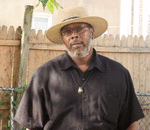 gregory boulware, esq. just posted a blog entitled '~ "seeing us-a lost for words" ~'.
02:23PM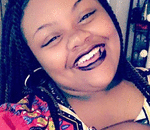 markia alston just became a new member.
08:21PM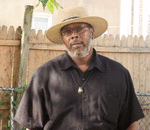 gregory boulware, esq. just posted a blog entitled '~'alexandre dumas, author/playwrite'~'.
07:28PM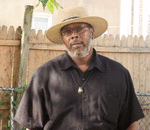 gregory boulware, esq. just commented on a blog entitled '~"it came across my desk"~'.
05:47PM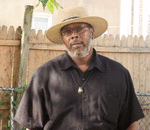 gregory boulware, esq. just commented on a blog entitled '~"a man of color?"~'.
10:41PM
>> more | invite friends