Home > Career Center > Job Seekers > Job Search

| | |
| --- | --- |
| Company Name: | KIPP Public Charter Schools |
| Location: | Washington, DC |
| Position Type: | Full Time |
| Post Date: | 05/25/2018 |
| Expire Date: | 06/26/2018 |
| Job Categories: | Education and Library, Healthcare, Practitioner and Technician, Human Resources, Information Technology, Insurance, Research & Development, Medical, Nonprofit and Volunteer Services, Writing/Authoring |

Elementary Lead Teachers (1st-4th Grade) for the 2018-19 SY
TEACHING AT KIPP DC:
KIPP DC is a non-profit network of high-performing, college-preparatory public charter schools in Washington, D.C. Our sixteen schools and The Learning Center recruit and educate over 6,000 students on six campuses in the city's most educationally underserved communities. At KIPP DC, we empower students to access opportunities that lead to a choice-filled life. Highly skilled teachers and leaders, more time in school, a rigorous college preparatory-curriculum, and a strong culture of achievement and support help our students climb the mountain to and through college.

At KIPP DC, we believe the quality of instruction defines the rate and quality of student achievement. Therefore, teaching and learning is at the core of everything we do, and we view our lead teachers as a critical component of our mission and success. As an organization, KIPP DC makes a commitment to their teachers. We pride ourselves on providing unparalleled professional development and opportunities. In addition, we seek to create a staff culture that is ambitious, intentional, and joyful. We acknowledge the demands of the teaching profession, and are continually seeking to improve sustainability and benefits.

As part the KIPP network's 209 schools, we share best practices and innovations with our peers across the city and across the country.

POSITION OVERVIEW:
We are looking for highly dedicated 1st through 4th grade educators who will bring an unwavering commitment to helping children succeed inside and outside the classroom. We believe that valuable, meaningful learning experiences are created in classrooms where students have loving relationships with their teachers and students' sense of belonging, competence, and importance are being fostered daily. Our elementary teachers are responsible for delivering effective, high-quality, rigorous instruction in joyful, positive classrooms. KIPP DC's teachers create a sense of belonging in their classrooms through the building of relationships with students and families. We give our students an intensive foundation in the core academic subjects with an emphasis on developing the knowledge and skills necessary for success in school and in life. The KIPP DC community holds itself to high standards, cognizant that success can be achieved by all, regardless of challenging circumstances, through team work, tenacity, and focused dedication.

KIPP DC elementary schools are committed to not only having joyful classrooms and rigorous instruction, but also providing ample support to our teachers. Every elementary lead teacher will be provided with ongoing coaching from school leadership, as well as curriculum coaching in both literacy and math. Every week, teachers will meet with both their literacy and math coach to review the pre-scripted lessons for the upcoming week, review student data, and practice the mini-lessons that they will deliver. Our elementary schools use both Reader's and Writer's Workshop, a combination of MyMath and EngageNY, and have a series of blended learning applications to help students utilize technology. We have also rolled out a social and emotional curriculum called, PATHs, which facilitates emotional literacy, self-control, social competence, positive peer relations, and interpersonal problem-solving skills. Our goal is to support the development of the whole child in order to set our students up for long-term success.

KIPP DC has a 17-year track record of preparing students in educationally underserved communities for success in college and life. Each year, KIPP DC schools achieve some of the highest scores on local and national assessments. Based on the 2016-17 PARCC results, our elementary school students are some of the highest performing charter elementary school students in the District of Columbia. However, one of the best indicators of our success is the rate at which our students are graduating from high school, matriculating to college, and attaining college degrees. With the support of our KIPP Through College & Career program, our students are working extremely hard to exceed expectations and accomplish their goals, including their desired careers and college graduation. A great education transforms lives.

KIPP DC has five elementary schools:
KIPP DC Promise Academy
KIPP DC Heights Academy
KIPP DC Lead Academy
KIPP DC Spring Academy
KIPP DC Quest Academy

We are looking for hardworking, team oriented, and experienced elementary teachers for 1st through 4th grade. While students receive instruction from 8:00 am-4:00 pm, KIPP DC teachers are on duty in school from 7:30am to 5:30 pm three days a week and 7:30 am-4:45 pm two days a week, with most arriving before and staying after these hours. Many KIPP DC teachers take on additional roles within the school, including working as Saturday School coordinators and grade level chairs. Though they face demanding schedules, all KIPP DC teachers are strongly supported by experienced and dedicated leadership and staff. We value sustainability and are continually as assessing how to promote wellness amongst our teaching corps. KIPP DC students have an extended school day, this extra time allows KIPP DC to develop innovative and highly effective instruction for all of our students. At KIPP DC, we value college starting from PreK3 and keep it top of mind for students as they continue to grow as scholars.

KEY REQUIREMENTS AND RESPONSIBILITIES:

Believe deeply in the mission and values of KIPP DC and subscribe to KIPP's Differentiators
Display an incredible work ethic and a passion for being part of a team-oriented, mission-driven school culture
Ability to work in a dynamic, fast-paced environment, and adept at developing relationships
Commit/contribute to constant professional growth and development
Create and teach challenging and engaging lessons linked to state standards
Implement the school-wide student management policies within classrooms and everywhere on campus
When applicable, mentor a Capital Teaching Resident, if assigned to your classroom, by modeling excellent teaching, gradually releasing classroom teaching responsibilities, and implementing weekly coaching/feedback conversations
Perform morning, lunch, and afternoon duties as assigned
Perform clerical duties, as required, relating to textbooks, instructional supplies, student reports and records, attendance reports, etc.
When applicable, attend staff meetings, remain on call in the evenings (via KIPP DC cell phone number) and volunteer at Saturday School as required by the individual school
Pass a criminal background check, as required by law
Additional responsibilities may arise during the school year. This could include, but not limited to: attending staff and student field trips, open houses, parent-teacher conferences, home visits, and other events involving parents and students as needed. They will be communicated to all employees with as much notice and flexibility as possible.


ADDITIONAL QUALIFICATIONS:

Bachelor's degree (Required)
Meet all state and federal guidelines in order to be "Highly Qualified", which includes a bachelor's degree and passing the appropriate Praxis exam(s) (Required)
Commitment to working with students from educationally underserved communities (Required)
Bachelor's degree in content area (Preferred)
Experience/strength in content area (Preferred)
At least two years of teaching experience in a public school (Preferred)
Experience teaching in a predominantly African-American environment (Preferred)


COMPENSATION AND BENEFITS:

KIPP DC offers an extremely competitive compensation and benefits package.
Salaries for staff are competitive with added compensation for KIPP DC's extended day and year, along with additional bonuses.
KIPP DC offers its employees competitive rates for medical, dental, life, and long-term disability insurance.
KIPP DC also offers its employees a 403(b) retirement account with employer contributions and matches vesting after three years.
Teachers are also supported with on the job professional development, a laptop computer for work, and a cell phone stipend.


HOW TO APPLY:
Please apply immediately, as applications are accepted and roles are filled on a rolling basis. All interested applicants should visit us online at www.kippdc.org/apply, and click "Lead Teacher" job posting located under "Instructional Positions." If you have any questions, please contact the recruitment team via e-mail at careers@kippdc.org.
Company Name:
KIPP Public Charter Schools
Website:
http://kippcareers.force.com/JobDetail?id=a0X0W000009cey0UAA
Company Description:

Apply Now | Forward Job to a Friend | More Jobs From This Employer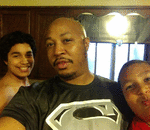 david johnson just became a new member.
06:52PM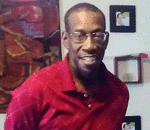 calvin cannon just became a new member.
04:20PM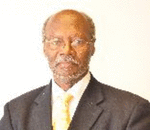 frederick roberts just posted a blog entitled 'indian co-ed moriah colbert is new miss prairie view a&m university'.
03:59PM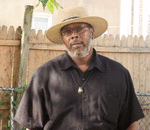 gregory boulware, esq. just commented on a blog entitled '~ "ironically speaking!" ~'.
09:19PM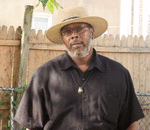 gregory boulware, esq. just commented on a blog entitled '~ chapter 5: 'farmland, a skippack retreat?' ~'.
01:22PM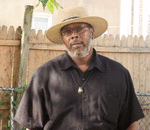 gregory boulware, esq. just commented on a blog entitled '~ "in the soul and spirit of life and living!" ~'.
01:21PM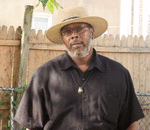 gregory boulware, esq. just commented on a blog entitled '~ 'fairmount' terror in the park: the series! ~'.
01:21PM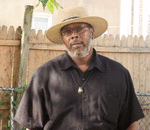 gregory boulware, esq. just posted a blog entitled '~ "seeing us-a lost for words" ~'.
02:23PM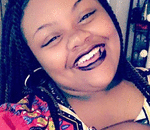 markia alston just became a new member.
08:21PM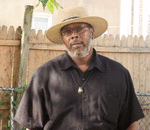 gregory boulware, esq. just posted a blog entitled '~'alexandre dumas, author/playwrite'~'.
07:28PM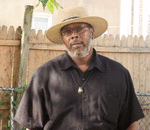 gregory boulware, esq. just commented on a blog entitled '~"it came across my desk"~'.
05:47PM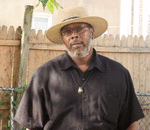 gregory boulware, esq. just commented on a blog entitled '~"a man of color?"~'.
10:41PM
>> more | invite friends