Home > Career Center > Job Seekers > Job Search

| | |
| --- | --- |
| Company Name: | KIPP Public Charter Schools |
| Location: | Nashville, TN |
| Position Type: | Full Time |
| Post Date: | 03/19/2018 |
| Expire Date: | 04/19/2018 |
| Job Categories: | Education and Library, Financial Services, Human Resources, Information Technology, Executive Management, Research & Development |

Math Assistant Principal


About KIPP Nashville




KIPP Nashville is a network of high-performing, college preparatory public schools that has been committed to creating a vibrant, college-going culture in Nashville since 2005. KIPP Nashville is partnered with the acclaimed KIPP Network, which educates over 88,000 students nation-wide and supports low-income students to college at a rate 4x higher than that of their peers.





KIPP Nashville currently operates 2 elementary school (KIPP Kirkpatrick Elementary School and KIPP Nashville College Prep Elementary), 2 middle schools (KIPP Academy Nashville and KIPP Nashville College Prep), and 1 high school (KIPP Nashville Collegiate High School). Our alumni have achieved a 95% high school graduation rate and are supported to and through college by our KIPP Through College program. We are excited to expand our K-16 continuum by growing to 7 schools by 2020.





The mission of KIPP Nashville is to cultivate in its students the character and academic skills needed to succeed in rigorous colleges and have an opportunity-filled life in the world beyond.

If you share in this belief, if you have a proven willingness to do whatever it takes for students to achieve, if you thrive in an environment that is both collaborative and entrepreneurial, then you are already a KIPPster.



Position Overview
The Assistant Principal assumes the primary responsibility for supporting a school culture that sets high-expectations and empowers students to develop the knowledge, skills, and character traits necessary to pursue a choice-filled life. As an instructional coach, and through the direct coaching of teachers, the Assistant Principal will focus on maximizing school-wide academic growth and character development. In partnership with the School Leader, the Assistant Principal will ensure that teachers and students feel well supported in their daily work. This position requires an organized and consistent educator with a concrete vision of excellence, adult leadership experience, the ability to build outstanding relationships with students, teachers, and families, and a talent for building a school culture grounded in teamwork. At KIPP, we see Assistant Principals as being actively developed for school leadership. The Assistant Principal should consider him/herself an apprentice to the School Leader and the Assistant Principal should gradually build capacity to lead a KIPP school.


Responsibilities of the Assistant Principal will include, but are not limited to:

Model and support implementation of the school's vision and goals
Contributes to school-wide planning and prioritizes time to accomplish goals
Develop emerging leaders with School Leader's guidance
Model strong staff and student culture and manage school-wide character development and behavior management systems
Collaborate with School Leader on retaining diverse, highly-effective teachers and school staff
Build own and direct reports' instructional knowledge of standards, content and instructional methods
Develop and manage teachers to provide rigorous and high quality instruction
Prioritize Assistant Principal's own success and sustainability by engaging lifelines and renewing to get stronger


Desired Experience

Bachelor's Degree
At least three years of teaching experience with a proven record of high achievement
Experience teaching an educationally underserved community
Experience coaching and managing adults; proven ability to proactively lead by example
Demonstrated success in building relationships and trust with leaders, teachers, students, parents and community
Strong instructional acumen and ability to use data to evaluate strategic options
Clear understanding of culturally responsive pedagogy and leadership



Desired Characteristics

Unwavering commitment to KIPP Nashville's mission, students, families, and community
Firm believe in affirming the identity of students, families and staff
Passionate about data-driven instruction
Demonstrates excitement in growing staff into their highest self as a leader for our students and families
Physical and emotional endurance to support with challenging students; maintain emotional control under stress
Superb personal organization skills to keep on top of deadlines and measures of accountability
Team player: demonstrates maturity, growth mindset, strong work ethic, follow-through and flexibility

Compensation
Salary is competitive, commensurate with experience, and includes benefits. This position will work and be compensated according to a 12 month administrative schedule.



Apply directly at

http://kippcareers.force.com/jobboard?site=Nashville

.

Please contact Alyssa Ingrum, Manager of Talent Recruitment, at

r

ecruiting@kippnashville.org

with questions.






KIPP Nashville is an Equal Opportunity Employer and does not discriminate on the basis of race, color, religion, gender, sexual preference, national or ethnic origin, age, disability, pregnancy, or veteran status.

Company Name:
KIPP Public Charter Schools
Website:
http://kippcareers.force.com/JobDetail?id=a0X0W000009cL9gUAE
Company Description:

Apply Now | Forward Job to a Friend | More Jobs From This Employer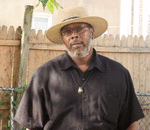 gregory boulware, esq. just commented on a blog entitled '~ "ironically speaking!" ~'.
09:19PM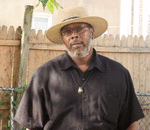 gregory boulware, esq. just commented on a blog entitled '~ chapter 5: 'farmland, a skippack retreat?' ~'.
01:22PM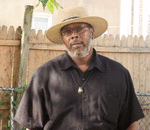 gregory boulware, esq. just commented on a blog entitled '~ "in the soul and spirit of life and living!" ~'.
01:21PM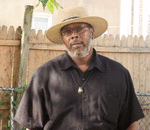 gregory boulware, esq. just commented on a blog entitled '~ 'fairmount' terror in the park: the series! ~'.
01:21PM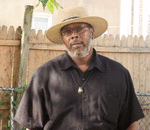 gregory boulware, esq. just posted a blog entitled '~ "seeing us-a lost for words" ~'.
02:23PM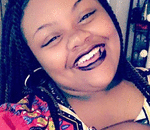 markia alston just became a new member.
08:21PM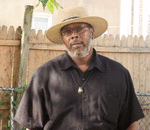 gregory boulware, esq. just posted a blog entitled '~'alexandre dumas, author/playwrite'~'.
07:28PM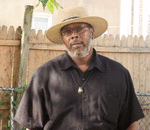 gregory boulware, esq. just commented on a blog entitled '~"it came across my desk"~'.
05:47PM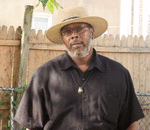 gregory boulware, esq. just commented on a blog entitled '~"a man of color?"~'.
10:41PM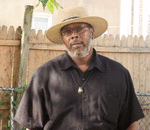 gregory boulware, esq. just commented on a blog entitled '~ "out from the shadows" ~'.
08:32PM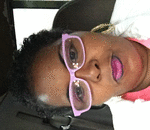 christina harris just became a new member.
10:20PM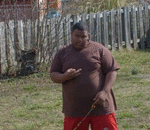 antoine fisher just edited his profile.
06:04PM
>> more | invite friends