Home > Career Center > Job Seekers > Job Search

| | |
| --- | --- |
| Company Name: | KIPP Public Charter Schools |
| Location: | Nashville, TN |
| Position Type: | Full Time |
| Post Date: | 03/15/2018 |
| Expire Date: | 04/15/2018 |
| Job Categories: | Education and Library, Financial Services, Information Technology, Research & Development |

High School Special Education Teacher


About KIPP Nashville




KIPP Nashville is a network of high-performing, college preparatory public schools that has been committed to creating a vibrant, college-going culture in Nashville since 2005. KIPP Nashville is partnered with the acclaimed KIPP Network, which serves over 88,000 students nation-wide and supports low-income students to college at a rate 4x higher than that of their peers.





KIPP Nashville currently operates 2 elementary school (KIPP Kirkpatrick Elementary School and KIPP Nashville College Prep Elementary), 2 middle schools (KIPP Academy Nashville and KIPP Nashville College Prep), and 1 high school (KIPP Nashville Collegiate High School). Our alumni have achieved a 95% high school graduation rate and are supported to and through college by our KIPP Through College program. We are excited to expand our K-16 continuum by growing to 7 schools by 2020.



The mission of KIPP Nashville is to cultivate in its students the character and academic skills needed to succeed in rigorous colleges and have an opportunity-filled life in the world beyond. If you share in this belief, if you have a proven willingness to do whatever it takes for students to achieve, if you thrive in an environment that is both collaborative and entrepreneurial, then you are already a KIPPster

.



Teaching at KIPP Nashville Collegiate High School


KIPP Nashville Collegiate High School invites outstanding educators to apply for the position of High School Teacher

for the 2018-19 school year. Collegiate teachers possess a deep passion for instruction and an enthusiasm for rigorous development in the honing of their craft. In addition to weekly professional development and team planning meetings, teachers receive consistent high-impact coaching and feedback from a school administrator, as well as pathways to be a coach themselves. KIPP Collegiate's first cohort of juniors scored the highest ACT scores in KIPP's 23 year history, and Collegiate teachers have the opportunity to continue that success. Collegiate is committed to recruiting, developing, and keeping excellent teachers.




Position Responsibilities:
Responsibilities of a KIPP Nashville High School Special Education Teacher include, but are not limited to:

Curriculum Development and Instruction

Adapt and execute a rigorous, standards-aligned curriculum and assess students' progress
Develop academically rigorous lessons, create unit plans, rubrics and assessments
Use data to inform instructional decisions
Provide students with daily feedback on mastery performance in character and academics and plan for individual learning needs
Demonstrate strong pedagogy

​​​Special Education Services

Review general education teacher lesson plans and provide detailed feedback to enable them to make necessary accommodations and modifications based on student learning needs and standards
Work with students with IEPs to set high goals that will compete with students who are applying to top high schools
Review student 504 plans and IEPs and lead IEP meetings
Oversees compliance of special education files
Tracks discipline data to ensure that special education discipline procedures are implemented (Manifestation Determination meetings, continuity of SPED services, FAPE)
Coordinates RTI procedures and implementation
Assist principal in coordinating, managing, and administering state, MAP, and interim assessments with accommodations
Monitor overall academic progress for students with IEPs

Commitment to School and Classroom Culture

Work collaboratively with your school team and those across KIPP Nashville
Help develop school-wide culture that best fits the needs of our students, teachers and families
Attend and participate in all staff meetings and communicate openly with staff
Develop positive rapport with students
Create and foster a positive and calm learning environment
Enforce, uphold, and exhibit school's values, student management policies and culture

Family Engagement

Establish and maintain strong communication lines with all parents and share progress
Be available for open houses, parent teacher conferences and other events involving parents
Make him/herself available to students, parents and other staff members

Growth Mindset

Pursue challenging professional goals each year
Willing to offer support and receive constructive feedback from colleagues in order to create a professional working atmosphere that is conducive to change and improvement
Participate in school-wide and individual professional development, including pre-service training over the summer and weekly during the academic year (held during school hours)


Qualifications
The following are required of all KIPP Nashville teachers:

Valid Tennessee teaching license or willingness to pursue state certification in Special Education, if needed
Commitment to working with under-served students
Bachelor's degree
Pass Criminal Background Check
At least two years of teaching experience (Highly Preferred)
Experience teaching in low-income schools (Preferred)
Demonstrated success in raising the achievement levels of traditionally under-served students (Preferred)
Experience working with ELL students a plus

Compensation




Salary is competitive, commensurate with experience, and includes benefits. Teachers receive funds for supplies and materials as well as a laptop computer.





Please contact recruiting@kippnashville.org with any questions.




Company Name:
KIPP Public Charter Schools
Website:
http://kippcareers.force.com/JobDetail?id=a0X0W000009cE2WUAU
Company Description:

Apply Now | Forward Job to a Friend | More Jobs From This Employer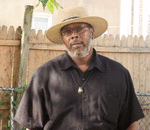 gregory boulware, esq. just commented on a blog entitled '~ chapter 5: 'farmland, a skippack retreat?' ~'.
01:22PM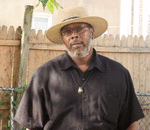 gregory boulware, esq. just commented on a blog entitled '~ "in the soul and spirit of life and living!" ~'.
01:21PM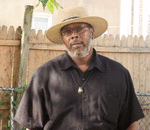 gregory boulware, esq. just commented on a blog entitled '~ 'fairmount' terror in the park: the series! ~'.
01:21PM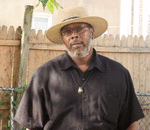 gregory boulware, esq. just posted a blog entitled '~ "seeing us-a lost for words" ~'.
02:23PM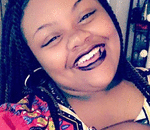 markia alston just became a new member.
08:21PM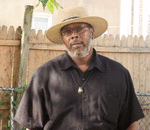 gregory boulware, esq. just posted a blog entitled '~'alexandre dumas, author/playwrite'~'.
07:28PM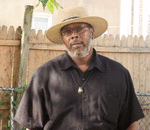 gregory boulware, esq. just commented on a blog entitled '~"it came across my desk"~'.
05:47PM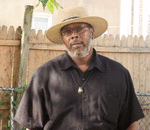 gregory boulware, esq. just commented on a blog entitled '~"a man of color?"~'.
10:41PM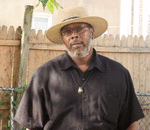 gregory boulware, esq. just commented on a blog entitled '~ "out from the shadows" ~'.
08:32PM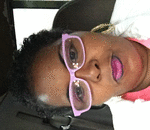 christina harris just became a new member.
10:20PM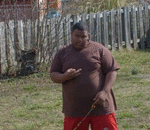 antoine fisher just edited his profile.
06:04PM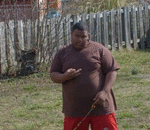 antoine fisher just commented on a poll entitled 'christians read the story about jesus in the new testament ,,,but '.
06:03PM
>> more | invite friends