Home > Career Center > Job Seekers > Job Search

| | |
| --- | --- |
| Company Name: | KIPP Public Charter Schools |
| Location: | Nashville, TN |
| Position Type: | Full Time |
| Post Date: | 05/25/2018 |
| Expire Date: | 06/27/2018 |
| Job Categories: | Accounting/Auditing, Computers, Software, Education and Library, Finance/Economics, Financial Services, Human Resources, Information Technology, Installation, Maintenance, and Repair, Internet/E-Commerce, Restaurant and Food Service, Transportation, Executive Management, Logistics, Research & Development, Web Technology, Nonprofit and Volunteer Services |

Director of Operations


About KIPP Nashville




KIPP Nashville is a network of high-performing, college preparatory public schools that has been committed to creating a vibrant, college-going culture in Nashville since 2005. KIPP Nashville is partnered with the acclaimed KIPP Network, which educates over 88,000 students nation-wide and supports low-income students to college at a rate 4x higher than that of their peers.




KIPP Nashville currently operates 2 elementary school (KIPP Kirkpatrick Elementary School and KIPP Nashville College Prep Elementary), 2 middle schools (KIPP Academy Nashville and KIPP Nashville College Prep), and 1 high school (KIPP Nashville Collegiate High School). Our alumni have achieved a 95% high school graduation rate and are supported to and through college by our KIPP Through College program. We are excited to expand our K-16 continuum by growing to 7 schools by 2020.




The mission of KIPP Nashville is to cultivate in its students the character and academic skills needed to succeed in rigorous colleges and have an opportunity-filled life in the world beyond.

If you share in this belief, if you have a proven willingness to do whatever it takes for students to achieve, if you thrive in an environment that is both collaborative and entrepreneurial, then you are already a KIPPster.





Position Overview




The Director of Operations is the operational leader of the school and are critical to the successful and efficient running of KIPP Nashville schools. This role ensures the implementation and maintenance of clear operational systems that allow the School Leader and Assistant Principal the opportunity to focus almost exclusively on students, families and instruction. The Director of Operations will therefore be an individual who embraces innovation and continuous improvement, is willing to get his/her hands dirty, and relishes the challenge of finding ways to work smarter and more efficiently. This role is for someone who becomes excited about planning for and executing seamless operations of a school. This individual is someone who has a critical eye for eve the minute details of school operations, creates thorough plans, and is able to analyze the implementation of those plans in a granular way. The Director of Operations will report to the School Leader and Head of Schools.





Responsibilities of the Director of Operations will include, but are not limited to:

Recruit and Enroll Students

Design student recruitment plan including mailings, phone calls, events, canvassing, etc.

College daily student attendance in student information systems

Call late/absent students each morning

Manage Main Office

Design procedures for and manage daily student arrival and dismissal, including tardiness and early dismissal

Design procedures for and assist families and visitors

Ensure response to all incoming communication for school

Manage regular external communications including behavior and academic reports, school newsletter, and notification of unexpected changes

Maintain school supply closet

Work in close partnership with School Leader and leadership team to ensure aligned front office procedures for both schools

Directly manage Office Manager, operational interns, and volunteers

Finance

Partner with the School Leader to build and monitor school budget

Obtain bids; make, receive, distribute, and track purchases

Manage school credit cards including collecting/submitting receipts

Transportation and Food Services

Oversee daily student transportation to and from school

Coordinate school field lessons

Serve as liaison between school and transportation team, and serve as primary point of contact for bus issues

Ensure meals are served on time and food services staff have necessary tools

Human Resources

Serve as liaison between Director of Talent Management and employees regarding benefits

Manage entry/exit process for new/departing employees

Design and oversee staff attendance tracking process

Design Physical Environment of School

Select furniture and ensure teachers have the necessary classroom tools they need

Conduct campus audits

Oversee maintenance of teacher work rooms and other shared spaces

Design student uniforms and systems for families to purchase them

Manage and oversee the school's facilities and physical condition of building and site.

Technology and Assessment

Track computer equipment inventory

Order, purchase, and set up software for instruction and assessment

Design and execute systems for students to use software

Serve as the assessment coordinator for the school (i.e. attend district assessment meetings, receive and return assessment materials)

Manage campus-wide IT including internet, server, landline phones, copiers, printers are all in working order

Growth Mindset

Willing to offer support and receive constructive feedback from colleagues in order to create a professional working atmosphere that is conducive to change and improvement

Participate in school-wide and individual professional development, including pre-service training over the summer and weekly during the academic year

Other

Perform duties such as monitoring lunch, arrival, dismissal, covering classes, etc.

Carry out any additional daily school duties as decided upon by the School Leader

Ensure effective field lessons, school events, and extracurricular activities

Model school core values and character strengths at all times




Desired Experience

Bachelor's Degree

At least two years of teaching experience with a proven record of high achievement (Preferred)

Experience working with underserved communities, families, and/or students

Demonstrated success in building relationships and trust with leaders, teachers, students, parents and community

Demonstrated success with design and execution of logistics

Experience managing and influencing teams and individuals to meet specific and strategic outcomes

Demonstrated success managing a large budget and a clear understand of how to read a detailed financial statement

Proficiency in Spanish, Arabic, and/or Somali (Preferred)





Desired Characteristics

Unwavering commitment to KIPP Nashville's mission, students, families, and community

Firm belief in affirming the identity of students, families and staff

Committed to being a leader for race and equity

Ability to multi-task and work within an ambiguous, fast-moving, start-up environment, while driving toward solutions

Team player: demonstrates maturity, growth mindset, strong work ethic, follow-through and flexibility

Eagerness to collaborate and problem-solve with a variety of stakeholders

High level of organization and a keen attention to detail

Compensation

Salary is competitive, commensurate with experience, and includes benefits. This position will work and be compensated according to a 12 month administrative schedule.





Apply directly at

http://kippcareers.force.com/jobboard?site=Nashville

.

Please contact Alyssa Ingrum, Manager of Talent Recruitment, at

r

ecruiting@kippnashville.org

with questions.






KIPP Nashville is an Equal Opportunity Employer and does not discriminate on the basis of race, color, religion, gender, sexual preference, national or ethnic origin, age, disability, pregnancy, or veteran status.

Company Name:
KIPP Public Charter Schools
Website:
http://kippcareers.force.com/JobDetail?id=a0X0W000008nFQEUA2
Company Description:

Apply Now | Forward Job to a Friend | More Jobs From This Employer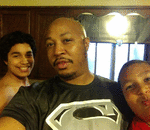 david johnson just became a new member.
06:52PM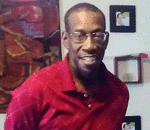 calvin cannon just became a new member.
04:20PM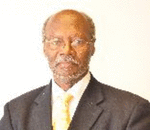 frederick roberts just posted a blog entitled 'indian co-ed moriah colbert is new miss prairie view a&m university'.
03:59PM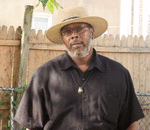 gregory boulware, esq. just commented on a blog entitled '~ "ironically speaking!" ~'.
09:19PM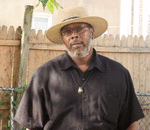 gregory boulware, esq. just commented on a blog entitled '~ chapter 5: 'farmland, a skippack retreat?' ~'.
01:22PM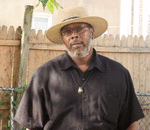 gregory boulware, esq. just commented on a blog entitled '~ "in the soul and spirit of life and living!" ~'.
01:21PM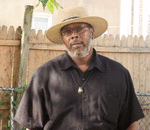 gregory boulware, esq. just commented on a blog entitled '~ 'fairmount' terror in the park: the series! ~'.
01:21PM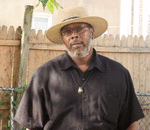 gregory boulware, esq. just posted a blog entitled '~ "seeing us-a lost for words" ~'.
02:23PM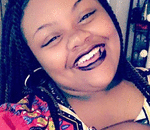 markia alston just became a new member.
08:21PM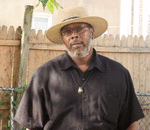 gregory boulware, esq. just posted a blog entitled '~'alexandre dumas, author/playwrite'~'.
07:28PM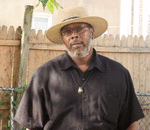 gregory boulware, esq. just commented on a blog entitled '~"it came across my desk"~'.
05:47PM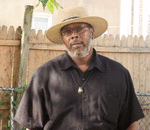 gregory boulware, esq. just commented on a blog entitled '~"a man of color?"~'.
10:41PM
>> more | invite friends