Home > Career Center > Job Seekers > Job Search

| | |
| --- | --- |
| Company Name: | KIPP Public Charter Schools |
| Location: | Austin, TX |
| Position Type: | Full Time |
| Post Date: | 03/03/2018 |
| Expire Date: | 04/22/2018 |
| Job Categories: | Advertising/Marketing/Public Relations, Arts, Entertainment, and Media, Education and Library, Finance/Economics, Financial Services, Human Resources, Information Technology, Sales, Executive Management, Research & Development, Energy / Utilities |

Recruitment Manager -- High School

This individual will work specifically to support hiring at KIPP Austin's two High Schools.

POSITION OVERVIEW:

The KIPP Austin Recruitment Manager (RM) is responsible for recruiting the teachers, school support staff, and central office staff needed to ensure the success of our students in college and beyond.

One of the RM's key responsibilities will be to identify individuals who demonstrate strong promise as future KIPP Austin staff members and work in partnership with the recruitment team and school leaders, in cultivating them to apply. In addition to direct staff recruitment, the RM will play a role in

interviewing staff members at every level of the school and organization. The ideal candidate is an innovative and strategic thinker who will work relentlessly to get the best talent for our organization. They will

conduct significant outreach within Austin, Texas as well as nationally, to fulfill our staffing goals.





KEY AREAS OF RESPONSIBILITY:





Lead Generation: Outreach and Cultivation

Work with school leaders, teachers, central office staff, school-based staff, and key partners and contacts to identify top talent

Cultivate and encourage strong prospects to apply

, inspiring them with our mission, goals, and results of our schools to date; host prospects

Develop innovative strategies for approaching talent and connecting potential candidates to hiring managers

Efficiently and compellingly communicate with individual high-quality prospects

Strategically match cultivation resources (individual school leaders and other KIPP Austin hiring managers) to prospects, based on prospects' competitiveness

Track and reflect on performance data in order to improve effectiveness

Contribute to and fulfill an outreach and engagement strategy

Take the lead on special projects related to KIPP Austin's external recruitment efforts; this may include social media presence, career fair participation, marketing, etc.

Identify and build relationships with local and national connector organizations

Identify key strategic opportunities to host connector organizations and individuals with KIPP Austin through on-site visits, professional development opportunities and external presentations

Identify, manage and facilitate internal events that generate interest and build brand

Candidate Processing

Manage applicants and candidates through KIPP Austin's applicant platform (Salesforce/KIPP Careers)

Conduct application review and phone interviews in a timely manner

Coordinate responses to applicants and candidates

Provide regular updates to KIPP Austin hiring managers; make recommendations for strong candidates

Serve as a thoughtpartner and advisor to principals and hiring managers

Track each contact to ensure thorough and timely follow up; maintain close communication with high quality candidates; secure interest and applications of high quality candidates

Data tracking

Track metrics related to recruitment and lead generation to evaluate various strategies and improve sourcing efficiency




Propose and manage new recruiting initiatives as appropriate



PREFERRED QUALIFICATIONS:

Bachelor's Degree

2+ years of experience in recruitment or hiring

2+ years of experience in K-12 urban education (particularly teaching experience)

Prior civic engagement or high stakes recruitment experience

Highly Fluent/Native-Level Fluency in Spanish (preferred)




COMPETENCIES:

Tenacity, resourcefulness, and a positive outlook

Outstanding project management and organizational skills with an extraordinary attention to detail

Results‐oriented team player who is dedicated to getting the job done

Relentless achiever: sets high goals and meets or exceeds them using excellence as his/her guide

Articulate, professional demeanor with strong self‐confidence, and ability to manage up to senior leaders in the organization as necessary

Focus on results: able to meet quantitative and qualitative goals

A passion and skill for connecting with people and building relationships

Desire to continuously learn and increase effectiveness as a professional

; offer and receive constructive feedback

Ability to work in a dynamic, fast paced environment and adept at developing relationships with various constituencies within the KIPP Austin network

Unwavering commitment to KIPP Austin's mission, students, families, and community

A willingness to be flexible and to go above and beyond to meet the needs of KIPP Austin students




ABOUT KIPP AUSTIN PUBLIC SCHOOLS:

KIPP Austin is a network of free, public, open enrollment schools for low‐income and historically underserved students in Austin, Texas. There are currently ten schools in the KIPP Austin network: four elementary schools, four middle schools and two high schools. When fully enrolled, KIPP Austin will serve over 5,000 students – more than doubling the number of college-ready low-income, minority students in Austin.

KIPP Austin Public Schools is part of the national network of charter schools,

KIPP, the Knowledge is Power Program (

www.kipp.org

).





OUR MISSION:

KIPP Austin Public Schools believes that every child, regardless of economic background has the right to an exemplary education. We will empower our students to thrive in and graduate from college, choose their paths, and positively impact their communities



Company Name:
KIPP Public Charter Schools
Website:
http://kippcareers.force.com/JobDetail?id=a0X0W000009eWyVUAU
Company Description:

Apply Now | Forward Job to a Friend | More Jobs From This Employer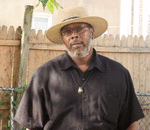 gregory boulware, esq. just commented on a blog entitled '~ chapter 5: 'farmland, a skippack retreat?' ~'.
01:22PM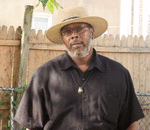 gregory boulware, esq. just commented on a blog entitled '~ "in the soul and spirit of life and living!" ~'.
01:21PM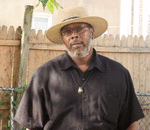 gregory boulware, esq. just commented on a blog entitled '~ 'fairmount' terror in the park: the series! ~'.
01:21PM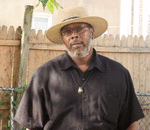 gregory boulware, esq. just posted a blog entitled '~ "seeing us-a lost for words" ~'.
02:23PM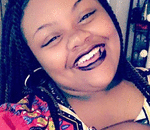 markia alston just became a new member.
08:21PM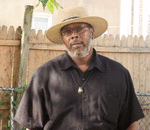 gregory boulware, esq. just posted a blog entitled '~'alexandre dumas, author/playwrite'~'.
07:28PM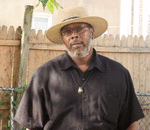 gregory boulware, esq. just commented on a blog entitled '~"it came across my desk"~'.
05:47PM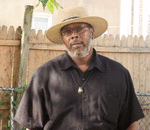 gregory boulware, esq. just commented on a blog entitled '~"a man of color?"~'.
10:41PM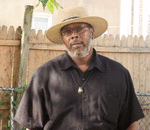 gregory boulware, esq. just commented on a blog entitled '~ "out from the shadows" ~'.
08:32PM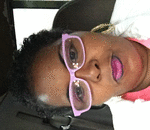 christina harris just became a new member.
10:20PM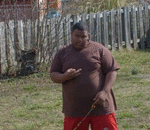 antoine fisher just edited his profile.
06:04PM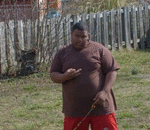 antoine fisher just commented on a poll entitled 'christians read the story about jesus in the new testament ,,,but '.
06:03PM
>> more | invite friends