Home > Career Center > Job Seekers > Job Search

| | |
| --- | --- |
| Company Name: | KIPP Public Charter Schools |
| Location: | Austin, TX |
| Position Type: | Full Time |
| Post Date: | 04/19/2018 |
| Expire Date: | 06/25/2018 |
| Job Categories: | Accounting/Auditing, Education and Library, Information Technology, Law Enforcement, and Security, Executive Management, Quality Control |

Lead Night Custodian



POSITION OVERVIEW:

At KIPP Austin we believe the facilities are an integral part of our students' well-being. We teach students that a clean, well-organized, well-kept, safe environment is important to their health and effective learning success. Our facilities motto is: "Leave a place better than you found it." The ideal candidate will embrace this along with the KIPP "Work hard. Be nice." work ethic.





The Lead Night Custodian will work 12-months year round and is sometimes asked to perform building security checks on evenings, weekends and holidays. The Lead Night Custodian will work with a crew of 8-12 to support the entire KIPP Austin campus which consists of five schools and a central kitchen/cafeteria serving nearly 1,500 students. The Lead Night Custodian will be assigned one of the three KIPP Austin campuses, but will be required to serve any of the three based on campus needs. The Lead Night Custodian will work very closely with the Custodial Supervisor and will serve as the Custodial Supervisor in his/her absence.





The Lead Night Custodian role provides critical support to our Night Custodian Supervisors, and serves as a pathway to available Supervisor roles that may be available in the future.





PRIMARY RESPONSIBILITIES:

Be responsible for cleaning of assigned school space, which may include cafeteria, classrooms, athletic areas, etc. as scheduled by the supervisor

Keep restrooms clean and well supplied

Provide floor care including sweeping, mopping, spray buffing, burnishing, scrubbing, applying floor finish, etc.

Provide carpet care including vacuuming, spot removal

Keep housekeeping closets clean and supplied with necessary materials. Keep closets closed and locked when not in use

Know the opening and closing procedures of each campus

Know how to safely operate all housekeeping equipment used in the building

Replace light bulbs as needed

Attend and participate in schedule staff meetings

Understand and adheres to the guidelines of KIPP Austin

Participate in team activities and special projects as scheduled by the supervisor or when help is needed due to absences.

Report all repair and maintenance needs to Facilities Manager

Other duties as assigned




ADDITIONAL RESPONSIBILITIES (in the absence of the Night Custodial Supervisor):

Ensure all part-time custodians are trained in 5S, Standard Work and proper use of required equipment

Monitor inventory/supply levels and submit orders to Campus Manager

Prepare daily schedules and outlining tasks for janitors as requested by schools or administrators; conduct daily meetings with staff at beginning of shift

Follow a daily schedule to ensure that building cleanliness, safety and functionality are being maintained to KIPP Austin's standard of quality

Clean daily as assigned of all facilities including, but not limited to, restrooms, classrooms, cafeteria, office spaces, conference rooms, sidewalks, and driveways

Ensure the campus' hygiene, cleanliness, and aesthetic needs are met

QUALIFICATIONS:

At least one to two years of housekeeping or custodial experience, preferably in a school environment

Basic computer skills, including Microsoft Office preferred

Spanish bilingual preferred

Ability to be flexible and function in a growing and continually changing workplace

Punctuality and good attendance required

Ability to get along with co-workers, children, teachers, parents and administrators

Multi-faceted, multi-skilled, resourceful, and willing to do whatever it takes to feed healthy food to our students

Model positive and healthy character traits and habits, such as being organized, consistent and understanding

Unquestioned integrity and commitment to the KIPP Austin mission and KIPP Austin community




PHYSICAL REQUIREMENTS & WORKING CONDITIONS:

Manual and physical dexterity, including the ability to handle and maneuver machines

Ability to lift a minimum of 50 lbs. and receive assistance for any items greater than 50 lbs.

Ability to safely climb a 10 foot step ladder

Ability to stand for long periods of time on hard surfaces (concrete or tile) for at least 80-100% of the scheduled work day

Ability to bend, stoop, squat, reach, push, pull, and walk frequently and with ease

May require walking on uneven or wet surfaces

Must be able to use cleaning chemicals and cleaning agents necessary to perform the essential functions of the job

As an equal opportunity employer; we hire without consideration to race, religion, creed, color, national origin, age, gender, sexual orientation, marital status, veteran status or disability.



Company Name:
KIPP Public Charter Schools
Website:
http://kippcareers.force.com/JobDetail?id=a0X0W000009cpfNUAQ
Company Description:

Apply Now | Forward Job to a Friend | More Jobs From This Employer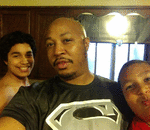 david johnson just became a new member.
06:52PM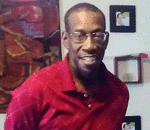 calvin cannon just became a new member.
04:20PM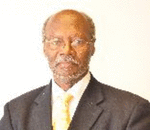 frederick roberts just posted a blog entitled 'indian co-ed moriah colbert is new miss prairie view a&m university'.
03:59PM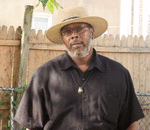 gregory boulware, esq. just commented on a blog entitled '~ "ironically speaking!" ~'.
09:19PM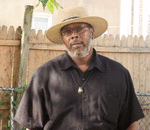 gregory boulware, esq. just commented on a blog entitled '~ chapter 5: 'farmland, a skippack retreat?' ~'.
01:22PM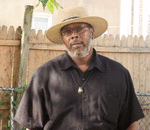 gregory boulware, esq. just commented on a blog entitled '~ "in the soul and spirit of life and living!" ~'.
01:21PM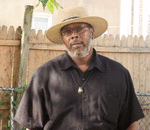 gregory boulware, esq. just commented on a blog entitled '~ 'fairmount' terror in the park: the series! ~'.
01:21PM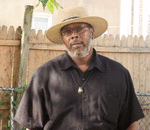 gregory boulware, esq. just posted a blog entitled '~ "seeing us-a lost for words" ~'.
02:23PM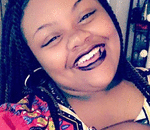 markia alston just became a new member.
08:21PM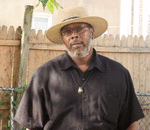 gregory boulware, esq. just posted a blog entitled '~'alexandre dumas, author/playwrite'~'.
07:28PM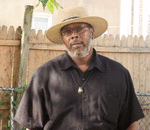 gregory boulware, esq. just commented on a blog entitled '~"it came across my desk"~'.
05:47PM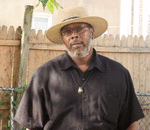 gregory boulware, esq. just commented on a blog entitled '~"a man of color?"~'.
10:41PM
>> more | invite friends