Home > Career Center > Job Seekers > Job Search

| | |
| --- | --- |
| Company Name: | KIPP Public Charter Schools |
| Location: | Austin, TX |
| Position Type: | Full Time |
| Post Date: | 03/03/2018 |
| Expire Date: | 04/17/2018 |
| Job Categories: | Education and Library, Information Technology, Executive Management, Environmental |

Day Custodian


POSITION OVERVIEW:

At KIPP Austin we believe the facilities are an integral part of our students' well-being. We teach students that a clean, well-kept, safe environment is important to their health and effective learning success. The ideal candidate will embrace this approach along with the KIPP "Work hard. Be nice." work ethic. The Night Custodian will work with a crew of 8-12.

We have opportunities at all three of our Campuses:
--East Campus: 8509 FM 969 Austin, TX 78724
--South Campus: 5107 I-35 South, Ste. A, Austin, TX 78744
--North Campus: 8004 Cameron Road, Austin, TX 78754



SCHEDULE:

25 hours/week.





RESPONSIBILITIES:

Be responsible for cleaning of assigned school space, which may include cafeteria, classrooms, athletic areas, etc. as scheduled by the supervisor

Keep restrooms clean and well supplied

Provide floor care including sweeping, mopping, spray buffing, burnishing, scrubbing, applying floor finish, etc.

Provide carpet care including vacuuming, spot removal

Provide clean-up after student accidents that could include bio-hazardous waste, such as vomit, urine, or feces.

Keeping housekeeping closets clean and supplied with necessary materials. Keep closets closed and locked when not in use

Know the opening and closing procedures of each campus

Know how to safely operate all housekeeping equipment used in the building

Replace light bulbs as needed

Attend and participate in schedule staff meetings

Understand and adheres to the guidelines of KIPP Austin

Participate in team activities and special projects as scheduled by the supervisor or when help is needed due to absences

Report all repair and maintenance needs to Facilities Manager

Other duties as assigned




QUALIFICATIONS:

At least one year of housekeeping or custodial experience, preferably in a school environment

Ability to be flexible and function in a growing and continually changing workplace

Punctuality and good attendance required

Ability to get along with co-workers, children, teachers, parents and administrators.

Multi-faceted, multi-skilled, resourceful, and willing to do whatever it takes to feed healthy food to our students

Possess an entrepreneurial spirit, is proactive and flexible, and is willing and able to play different roles in the kitchen in order to meet the varied and constant needs of the students at KIPP Austin

Model positive and healthy character traits and habits, such as being organized, consistent and understanding

Unquestioned integrity and commitment to the KIPP Austin mission and KIPP Austin community




PHYSICAL REQUIREMENTS AND WORKING CONDITIONS:

Manual and physical dexterity, including the ability to handle and maneuver machines

Ability to lift a minimum of 50 lbs. and receive assistance for any items greater than 50 lbs.

Ability to safely climb a 10 foot step ladder

Ability to stand for long periods of time on hard surfaces (concrete or tile) for at least 80-100% of the scheduled work day

Ability to bend, stoop, squat, reach, push, pull, and walk frequently and with ease

May require walking on uneven or wet surfaces

Must be able to use cleaning chemicals and cleaning agents necessary to perform the essential functions of the job




Hourly wage is based on years of experience, degree of education, and level of expertise. This is a part-time, non-exempt position.




Company Name:
KIPP Public Charter Schools
Website:
http://kippcareers.force.com/JobDetail?id=a0X0W000008nEZeUAM
Company Description:

Apply Now | Forward Job to a Friend | More Jobs From This Employer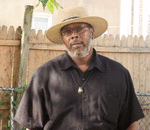 gregory boulware, esq. just commented on a blog entitled '~ chapter 5: 'farmland, a skippack retreat?' ~'.
01:22PM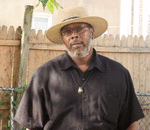 gregory boulware, esq. just commented on a blog entitled '~ "in the soul and spirit of life and living!" ~'.
01:21PM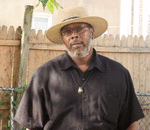 gregory boulware, esq. just commented on a blog entitled '~ 'fairmount' terror in the park: the series! ~'.
01:21PM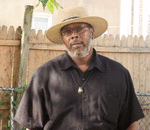 gregory boulware, esq. just posted a blog entitled '~ "seeing us-a lost for words" ~'.
02:23PM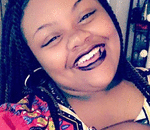 markia alston just became a new member.
08:21PM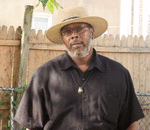 gregory boulware, esq. just posted a blog entitled '~'alexandre dumas, author/playwrite'~'.
07:28PM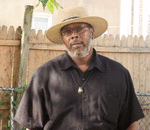 gregory boulware, esq. just commented on a blog entitled '~"it came across my desk"~'.
05:47PM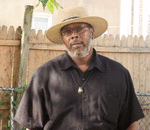 gregory boulware, esq. just commented on a blog entitled '~"a man of color?"~'.
10:41PM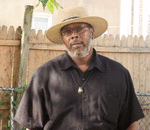 gregory boulware, esq. just commented on a blog entitled '~ "out from the shadows" ~'.
08:32PM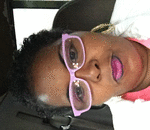 christina harris just became a new member.
10:20PM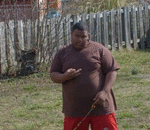 antoine fisher just edited his profile.
06:04PM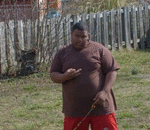 antoine fisher just commented on a poll entitled 'christians read the story about jesus in the new testament ,,,but '.
06:03PM
>> more | invite friends