Home > Career Center > Job Seekers > Job Search

| | |
| --- | --- |
| Company Name: | KIPP Public Charter Schools |
| Location: | Denver, CO |
| Position Type: | Full Time |
| Post Date: | 05/21/2018 |
| Expire Date: | 06/20/2018 |
| Job Categories: | Social Services, Education and Library, Finance/Economics, Healthcare, Practitioner and Technician, Information Technology, Insurance, Counseling, Research & Development, Medical, Environmental |

Social Worker (Elementary School)


Job Description


Social Worker (Middle School)

To apply, please visit:

http://www.kippcolorado.org/careers/Apply-Now.cfm



At KIPP Colorado Schools, all students will learn and achieve.

KIPP Colorado Schools is part of the national KIPP network of tuition-free, open enrollment college-preparatory public charter schools dedicated to preparing students from underserved communities for success in college and life.



Who we are:

KIPP Colorado Schools is a network of six high-performing, college-preparatory public charter schools. We educate students in grades 9-12 at KIPP Denver Collegiate High School, and grades 5-8 at KIPP Sunshine Peak Academy and KIPP Northeast Denver Middle School. For the 2018-19 school year, KIPP Northeast Elementary will educate students in ECE-4 through fourth grade and KIPP Northeast Denver Leadership Academy will educate students in grades 9-12. KIPP Sunshine Peak Elementary will educate students in ECE-3, ECE-4, and kindergarten.



What we do: We set clearly defined and measurable high expectations for academic achievement and conduct in order to create and reinforce a culture of achievement and support. We know that every student is different and we personalize learning based on a student's needs, skills, and interests.

How we do it: Great schools require great teachers and school leaders. We empower our educators to lead school teams, and we invest in training to help them grow as professionals. Our schools provide a safe, structured, and nurturing environment with minimal distractions and more time for both academics and extra-curriculars, so our students love school and maximize their learning.

Why it matters: Great education transforms lives. At KIPP Colorado Schools, teachers, students, and families are all united around the same goal: college and a choice-filled life. We believe that an excellent college-preparatory education will set students up for success in whatever life path they choose. Through collective hard work and commitment, KIPP students complete college at a rate that is above the national average for all students and four times higher than that of students from similar economic backgrounds.

About the Social Worker Position:
The Social Worker provides services and assistance to improve the social and psychological functioning of KIPP Colorado students in the Far Northeast. The Social Worker will support elementary school students at KIPP Northeast Elementary:

Evaluation and Services

Develops and executes needs assessments in the first month of school year

Uses a variety of appropriate formal and informal tools and techniques including observations and interviews to evaluate the progress and performance of KIPPsters and their families

Provides services to students in one-on-one and small group counseling sessions

Collaborates with school team to determine the services needed for each student, based on their IEP goals and requirements, their personal goals, and other school-based goals for their learning and development

Use knowledge and understanding of how the home, school, and community influence one another to intervene for KIPPster success through such practices as assessment, crisis intervention, home visits, conflict resolution, individual and group counseling, consultation, program development, dropout prevention, college counseling and graduation awareness

Promote family support of KIPPsters learning experience within the context of multicultural understanding and competencies

Develop and provides training programs that address school goals and mission.

Engage in individual and school safety implementation, including prevention, assessment/intervention for KIPPsters at-risk of harm to self or others, child abuse reporting and crisis response

Advocacy

Advocate and facilitate change that effectively responds to the needs of KIPPsters, families and KIPP Colorado network using appropriate statutes, case law, policies, and procedures

Assist KIPPsters and their families to gain access to formal and informal community resources

Consultation and Collaboration

Consult with community members, families, and KIPP school staff to facilitate an understanding of factors in the home and community that impact KIPPsters' educational experiences

Consult on issues as attendance, diversity, mental health, behavior management, delinquency, crisis intervention, homelessness, child abuse, neglect, and the importance of confidentiality

Initiate and support activities to overcome institutional barriers and gaps in services as a participant of interdisciplinary teams in accordance with the school mission and with the unique contribution of bringing the KIPP staff, home, KIPP school and community perspective to the KIPP interdisciplinary process

Work with internal and external individuals, groups, and organizations to develop programs or systems of care that support and enhance the health, social and emotional well-being, and safety of all KIPPsters and staff

Promote collaboration among community health and mental health service providers and facilitates KIPPster access to these services

Orient community providers to KIPP school climate, and the community

Actively participate on RTI/problem-solving teams, such as KIPPster intervention teams, discipline support teams

Track student attendance rates

Lead collaboration with Grade Chairs to take preventative and responsive action toward maintaining a 95% average daily attendance rate

Program Planning, Implementation and Evaluation

Effectively plan, implement and evaluate KIPP programs that promote KIPPster and family success

Apply knowledge of environmental factors in planning programs

Conduct individual and/or KIPP school-wide assessments and surveys to assess the school and/or the community needs

Assist the KIPP school in planning programs that alleviate situations, which may interfere with the learning process of KIPPsters

Assist in the evaluation of effective school-based programs

Accountability

Advocate, facilitate and contribute to school social worker accountability in terms of the local, state and federal policies

Adhere to the National Association of Social Workers Code of Ethics and Standards for School Social Work

Evaluate own practice to maximize the effectiveness of services and resources provided to the KIPPsters, families and school.

Maintain up-to-date documentation and records.

Organize time and workload in order to meet responsibilities.

Participate in all KIPP professional development opportunities as well as opportunities that work to directly improve knowledge and skills in job performance.

Student Support Team

Lead attendance team in identifying and tracking interventions for KIPPsters who are struggling in school.

Oversee RTI/attendance team so that RTI and attendance concerns are addressed in a systematic and efficient manner.

Other

Assist with Affective Needs students as needed

Other duties as assigned

Qualifications

Masters in Social Work required

Colorado Department of Education Special Service Provider License with a Social Worker endorsement

LCSW (Licensed Clinical Social Worker) preferred

Previous school social work experience preferred

Fluent Spanish speaker highly preferred

Able and willing to work extended school day hours

Commitment to and experience with underserved students

Relentless focus on results and a commitment to teamwork

Compensation and Benefits

Salary is commensurate with experience

Competitive benefits package including medical and dental insurance, participation in PERA, with optional life insurance and 401K plan

All staff members are issued a laptop computer with option for iPhone

Numerous professional growth and leadership opportunities within KIPP Colorado Schools




KIPP Colorado Schools is dedicated to equal employment opportunities and fair labor practices. KIPP Colorado Schools, KIPP Denver Collegiate High School, KIPP Northeast Denver Middle School, KIPP Northeast Elementary, KIPP Northeast Denver Leadership Academy, KIPP Sunshine Peak Academy and KIPP Sunshine Peak Elementary provide equal employment opportunities to all individuals based on job-related qualifications, and the ability to perform a job without regard to race, color, gender, gender identity, gender expression, religious creed, marital status, age, national origin, ancestry, genetic information, legally protected medical condition, veteran status, sexual orientation, or on any other basis made unlawful by federal, state or local laws. It is our policy to maintain a non-discriminatory environment free from intimidation, harassment or bias based upon these grounds.




Company Name:
KIPP Public Charter Schools
Website:
http://kippcareers.force.com/JobDetail?id=a0X0W000008y83sUAA
Company Description:

Apply Now | Forward Job to a Friend | More Jobs From This Employer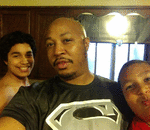 david johnson just became a new member.
06:52PM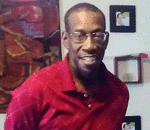 calvin cannon just became a new member.
04:20PM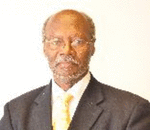 frederick roberts just posted a blog entitled 'indian co-ed moriah colbert is new miss prairie view a&m university'.
03:59PM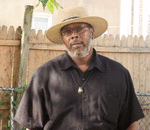 gregory boulware, esq. just commented on a blog entitled '~ "ironically speaking!" ~'.
09:19PM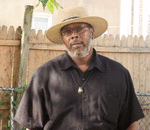 gregory boulware, esq. just commented on a blog entitled '~ chapter 5: 'farmland, a skippack retreat?' ~'.
01:22PM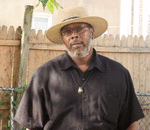 gregory boulware, esq. just commented on a blog entitled '~ "in the soul and spirit of life and living!" ~'.
01:21PM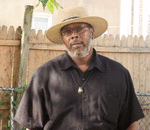 gregory boulware, esq. just commented on a blog entitled '~ 'fairmount' terror in the park: the series! ~'.
01:21PM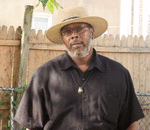 gregory boulware, esq. just posted a blog entitled '~ "seeing us-a lost for words" ~'.
02:23PM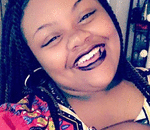 markia alston just became a new member.
08:21PM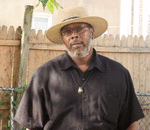 gregory boulware, esq. just posted a blog entitled '~'alexandre dumas, author/playwrite'~'.
07:28PM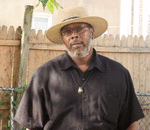 gregory boulware, esq. just commented on a blog entitled '~"it came across my desk"~'.
05:47PM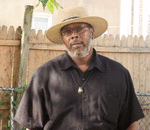 gregory boulware, esq. just commented on a blog entitled '~"a man of color?"~'.
10:41PM
>> more | invite friends