Home > Career Center > Job Seekers > Job Search

| | |
| --- | --- |
| Company Name: | KIPP Public Charter Schools |
| Location: | Dallas, TX |
| Position Type: | Full Time |
| Post Date: | 03/03/2018 |
| Expire Date: | 04/04/2018 |
| Job Categories: | Education and Library, Information Technology, Installation, Maintenance, and Repair, Law Enforcement, and Security, Restaurant and Food Service, Collegiate Faculty, Staff, Administration, Energy / Utilities |

Cafeteria Associate

Job Title: Cafeteria Associate
FSLA Status: Non-Exempt
Department: KIPP Dallas-Fort Worth

Reports To: Assistant Principal of Operations

KIPP DFW Overview:
KIPP DFW is part of the Knowledge is Power Program (KIPP), a national network of 183 free, open-enrollment, college-preparatory public charter schools serving nearly 70,000 students in 20 states and the District of Columbia. The mission of KIPP DFW is to provide children in underserved communities with a free, rigorous, high-quality education that offers the knowledge, skills, and character traits necessary to thrive in school, college, and the competitive world beyond. KIPP DFW is currently comprised of five public charter schools serving elementary and middle school students in the southern Dallas region, and is amidst a rapid growth plan that will result in a total of ten schools providing quality education options to 5,000 students in kindergarten through 12th grade in the most underserved Dallas-Fort Worth communities by 2021.

At KIPP DFW, there are no shortcuts: outstanding educators, more time in school, a rigorous college-preparatory curriculum, and a strong culture of achievement and support help our students make significant academic gains and continue to excel in high school and college. Approximately 90 percent of our students are considered economically disadvantaged and most students come from neighborhoods where less than five percent of residents graduate from college. At a time when many have given up on public education – and the future of inner-city children – KIPP schools are raising expectations. Our students are outperforming their peers and advancing toward college because we set high standards, inspire achievement, and instill confidence.

Duties and Responsibilities:
Specific duties include but are not limited to the following:
* Plan, coordinate, assign, oversee and participate as required in the preparation and serving of food; preparing and maintaining necessary records and files.
* Open kitchen, set up equipment, prepare cafeteria for serving.
* Maintain accurate food service records.
* Maintain consistency in food preparation and service to students and school employees.
* Prepare equipment for food preparation and monitor refrigeration equipment.
* Prepare foods as needed; prepare USDA inventory and production records.
* Prepare work details for next day; secure kitchen for next day and when not in use.
* Clean and sanitize of eating utensils, counters and equipment.
* Compile reports, bills, deposit slips and cash register reports.
* Receive, check and sign for food delivered to school.
* Coordinate efforts with school staff, faculty and support personnel, which include (delivery, maintenance, security, custodial).
* Perform related work as required.

Requirements:
* Food management certificate issued by the City of Dallas
* High school diploma required.

Additional Preferences:
* Experience working in education preferred.
* Bilingual English/Spanish preferred—written and verbal.
Compensation
Salary for this position is competitive and dependent upon prior experience.
General Sign-off
The employee is expected to adhere to all company policies. Duties may be changed at the discretion of KIPP Dallas-Fort Worth at any time.

Statement of Non-Discrimination
KIPP Dallas-Fort Worth is committed to a policy of equal treatment for all individuals applying for employment. KIPP Dallas-Fort Worth does not discriminate on the basis of race, color, gender, handicap, age, religion, sexual orientation, or national or ethnic origin.
Company Name:
KIPP Public Charter Schools
Website:
http://kippcareers.force.com/JobDetail?id=a0X0W000008xtZPUAY
Company Description:

Apply Now | Forward Job to a Friend | More Jobs From This Employer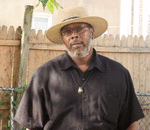 gregory boulware, esq. just commented on a blog entitled '~ chapter 5: 'farmland, a skippack retreat?' ~'.
01:22PM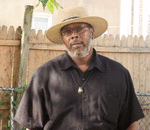 gregory boulware, esq. just commented on a blog entitled '~ "in the soul and spirit of life and living!" ~'.
01:21PM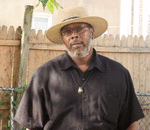 gregory boulware, esq. just commented on a blog entitled '~ 'fairmount' terror in the park: the series! ~'.
01:21PM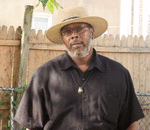 gregory boulware, esq. just posted a blog entitled '~ "seeing us-a lost for words" ~'.
02:23PM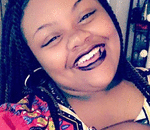 markia alston just became a new member.
08:21PM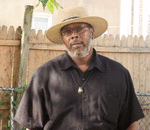 gregory boulware, esq. just posted a blog entitled '~'alexandre dumas, author/playwrite'~'.
07:28PM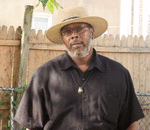 gregory boulware, esq. just commented on a blog entitled '~"it came across my desk"~'.
05:47PM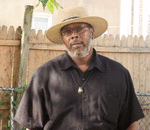 gregory boulware, esq. just commented on a blog entitled '~"a man of color?"~'.
10:41PM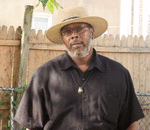 gregory boulware, esq. just commented on a blog entitled '~ "out from the shadows" ~'.
08:32PM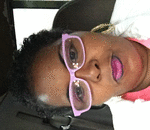 christina harris just became a new member.
10:20PM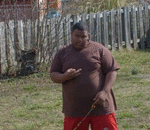 antoine fisher just edited his profile.
06:04PM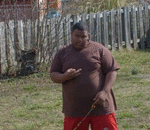 antoine fisher just commented on a poll entitled 'christians read the story about jesus in the new testament ,,,but '.
06:03PM
>> more | invite friends