Home > Career Center > Job Seekers > Job Search

| | |
| --- | --- |
| Company Name: | KIPP Public Charter Schools |
| Location: | Newark & Camden, NJ |
| Position Type: | Full Time |
| Post Date: | 05/22/2018 |
| Expire Date: | 06/21/2018 |
| Job Categories: | Education and Library, Financial Services, Human Resources, Information Technology, Research & Development, Nonprofit and Volunteer Services, Energy / Utilities |

School Leader


Here's what you need to know:


The School Leader's primary job is to drive academic outcomes for students and to develop talent within the building. We expect our School Leaders to focus 75% of their time on instructional leadership, specifically focused on instruction, talent development and hiring and retention. We also expect our School Leaders to build lasting and sustainable organizations by developing strong internal capacity, a pipeline of future School Leaders and creating systems for the ongoing development of school staff. The School Leader is responsible for developing the leadership capacity of his/her staff. Good leaders create good leaders, and we ultimately define good leadership by the results leaders get for kids.

Here's what you will be doing:

Instructional Leadership (75%)

Hiring
- Set aside time each week to devote to cultivation of high quality candidates
- Prioritize and set aside time each week to devote to candidate interviews without interruption
- Work with the recruitment team to be strategic in closing the deal with high quality candidates
- Designate a talent liaison at the school to serve as the school-based point of contact for candidates and to facilitate candidate visits, sample lessons and interviews
- Champions the school vision to potential new hires and investing them in the school's direction

Instructional Leadership
- Set vision and school wide goals at the start of each school year
- Conduct weekly school walk-throughs with your HOS specifically focused on aggressive monitoring, use of real-time data and strategic re-teach in classrooms
- Lead weekly conversations with school leadership team focused on progress monitoring, student achievement data and establishing strategies to meet school-wide goals
- Conduct weekly O3s with members of the school leadership team focused on student data
- Prepare for and participate in weekly regional progress monitoring calls and determine next steps to implement at the school level
- Attend monthly school leader PD to hone content and instructional expertise
- Work with school leadership team to establish vision for school culture and hold leadership team accountable for execution of that vision
- Actively participate in/lead sessions at OTOS

Talent Development
- Observe Assistant School Leaders in O3s with directs focused specifically on coaching of instructional strategies and content and providing feedback
- Work with Assistant School Leaders to set individual goals focused both on student outcomes and development
- Accompany each Assistant School Leaders on a school walk-through of the grade levels and/or department s/he owns at least once per month twice/month
- Identify top performing teachers at regular points throughout the school year and work strategically to retain them
- Manage out low performers
- Holds assistant principals accountable for achieving their goals

Other Duties (25%)
- Ensure that all school functions (ops, electives, instruction, leadership, etc.) have systems to coordinate and communicate with one another
- Conduct weekly O3s with the DSO focused on school wide operational and academic goals
- Conduct monthly O3s with the MDSO focused on regional operations support
- Act as the face of the school at select community facing events such as open houses, enrollment nights, etc.

Must Haves

Student Focus: Belief that all students, regardless of background, have the ability to go to and through college; demonstrated commitment to the school's unique community
Direction Setting: Ability to set direction across an entire school and motivate others to action
Performance Management: Demonstrated student achievement results from teachers and leaders that he/she manages and coaches
Talent Development: Demonstrated success in developing leadership capacity in others
Cultural Competence: Demonstrated ability to create inclusive environments that honors and supports a diversity of backgrounds and perspectives
Instructional Leadership: Adept at data analysis; ability to extract meaningful insights across school-wide data
Instructional Leadership: Expertise in what the school-wide academic standards and state assessments require of students' knowledge and skills to demonstrate mastery; able to translate student mastery requirements into instructional plans and strategies
Instructional Leadership: Deep understanding of appropriate application and differentiation of high-leverage instructional strategies (e.g. make kids sweat, pacing, stretch it, etc.) based on comprehension of child development and pedagogy
Instructional Leadership: Command of instructional design and the benefits and tradeoffs of school design decisions in driving student achievement
Achievement Orientation: Demonstrated resilience and focus on student outcomes



Need more reasons to work here?


In addition to a competitive salary, KIPP New Jersey offers a comprehensive benefits plan, a subsidized wireless plan through Verizon, and a laptop (Woot! Woot!), as well as subsidized travel for teammates commuting across state lines. And 100% of KIPP New Jersey employees agree we have the best kids in the nation. So there's that.

About KIPP New Jersey
KIPP New Jersey schools are part of the nationally recognized "Knowledge Is Power Program" non-profit network of college-preparatory, public charter schools educating elementary, middle, and high school students. In 2002, KIPP New Jersey first opened its doors in Newark's South Ward as a single class of 80 fifth graders and has since grown to teach over 5,100 students in grades K-12 in Newark and Camden. 92% of KIPP New Jersey students currently qualify for free or reduced price meals.

KIPP New Jersey alumni earn college degrees at more than 3.5 times the national average for students from low-income families. By offering highly effective educators with strong bonds to families, more time in school learning, services that support a variety of student needs, and a culture focused on achievement, our students are on the path to and through college. Visit KIPPNJ.org to learn more.

Company Name:
KIPP Public Charter Schools
Website:
http://kippcareers.force.com/JobDetail?id=a0X0W000008xfg3UAA
Company Description:

Apply Now | Forward Job to a Friend | More Jobs From This Employer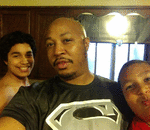 david johnson just became a new member.
06:52PM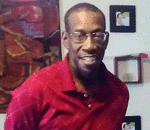 calvin cannon just became a new member.
04:20PM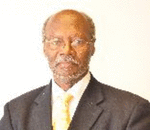 frederick roberts just posted a blog entitled 'indian co-ed moriah colbert is new miss prairie view a&m university'.
03:59PM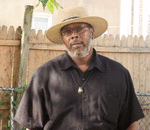 gregory boulware, esq. just commented on a blog entitled '~ "ironically speaking!" ~'.
09:19PM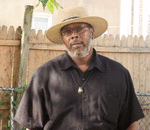 gregory boulware, esq. just commented on a blog entitled '~ chapter 5: 'farmland, a skippack retreat?' ~'.
01:22PM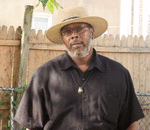 gregory boulware, esq. just commented on a blog entitled '~ "in the soul and spirit of life and living!" ~'.
01:21PM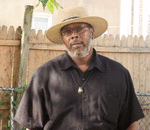 gregory boulware, esq. just commented on a blog entitled '~ 'fairmount' terror in the park: the series! ~'.
01:21PM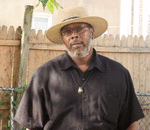 gregory boulware, esq. just posted a blog entitled '~ "seeing us-a lost for words" ~'.
02:23PM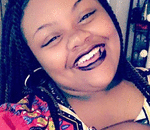 markia alston just became a new member.
08:21PM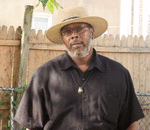 gregory boulware, esq. just posted a blog entitled '~'alexandre dumas, author/playwrite'~'.
07:28PM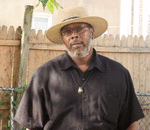 gregory boulware, esq. just commented on a blog entitled '~"it came across my desk"~'.
05:47PM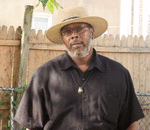 gregory boulware, esq. just commented on a blog entitled '~"a man of color?"~'.
10:41PM
>> more | invite friends