Home > Career Center > Job Seekers > Job Search

| | |
| --- | --- |
| Company Name: | KIPP Public Charter Schools |
| Location: | Miami, FL |
| Position Type: | Full Time |
| Post Date: | 06/07/2018 |
| Expire Date: | 07/07/2018 |
| Job Categories: | Social Services, Education and Library, Healthcare, Other, Information Technology, Counseling, Executive Management, Research & Development, Medical, Nonprofit and Volunteer Services, Energy / Utilities |

Social Worker


Social Worker Job Description

KIPP Miami

The School Social Worker will have primary authority and accountability for the special education case management and campus-based counseling services, including on-going and short term psycho-therapy, crisis counseling and planning and family assistance at that campus. The School Social Worker will provide general staff development on related mental health child development topics and will work in concert with the campus behavioral team to plan and implement collaborative mental-health based interventions across tiers. The School Social Worker will manage multiple relationships across the school and work closely with teachers, families, students, administration and the clinical team to advocate for the mental-health of all students.

KIPP is a non-profit network of college-preparatory, public charter schools educating 80,000 elementary, middle, and high school students in 200 schools across the country.

KIPP Miami is a new region and the first elementary school will set the pace for excellence and lay the foundation for school-based structures across the region. Over the long term, KIPP Miami plans to serve students from grades K-12 in multiple schools across the city.




Regional and School Mission/Vision





KIPP Miami Schools Mission





KIPP Miami Public Schools seek to create and sustain a high achieving and inspiring community schools that battles inequity by empowering students to develop the skills, character strengths, and habits to thrive in college and beyond, shape their futures, and positively impact the world.






KIPP Miami elementary school





At KIPP Miami's elementary school, we will seek to unleash the power, passion and wisdom within each student so their light can shine brightly. Students' light will make them the future citizens and equity leaders of our local and global communities. KIPPsters honor themselves, their families and their communities by critically questioning, innovating and solving the problems of tomorrow. Students believe in the "beautiful struggle" – the belief every challenge is a ray of opportunity. KIPPsters seek excellence, hope and joy in all that they do because they know education will give them the power, opportunities and freedom to change their world and their place within it and will light the path for others to do the same.




Duties and Responsibilities

Assess student's needs for mental health and social skills using a collaborative, assessment-based approach to determine level of service indicated for all students

Plan and implement research-based therapeutic interventions that improve a student's ability to perform in the school community setting.

Maintain professionally written charts for all students, including assessment protocols, treatment plans, session notes, progress reports and correspondence with collateral contacts.

Uphold network, state and federal policies and procedures related to special education, crisis intervention, safety, and mandatory reporting.

Develop and facilitate professional development and coaching necessary for administration and teachers on relevant mental health and child development topics.

Participate as a member of the campus Child Study Team as an evaluator as well as a Case Manager with a working knowledge of Special Education policy, procedure and parent/student rights.

Maintain working knowledge of social service agencies/referrals and assist families in accessing services proactively and in crisis situations.

Write designated portions of the IEP, collect and synthesize data from various sources, schedule and facilitate meetings and maintain electronic and hard files for assigned students.

Collaborate with campus behavior and culture teams to plan and implement positive, mental-health based interventions across tiers for all students.

Qualifications

Veteran practitioner preferred; Must be actively pursuing highest level of licensure possible.

Skilled at analyzing, interpreting, and using

data to collaborate, plan and implement interventions and programming.

Capability to effectively build, develop and maintain strong relationships with a variety of stakeholders (e.g., students, teachers, administration, clinical team, families, outside agencies).

Ability to self-direct and prioritize among competing goals, exhibit flexibility, and drive results in a fast-paced, entrepreneurial environment.

Adept at thinking strategically, translating plans into action, and exhibiting excellent judgment.

Excellent written and oral communication skills, and presentation skills with keen attention to detail.

An unwavering commitment to our students and their success

The ability to communicate clearly and to invest stakeholders in student goals

The ability to establish relationships with students and families at all costs

A solution orientated mind set and ability to bring a new lens to challenging problems

Zest, grit, hope, social intelligence, gratitude, and a sense of humor.

Qualifications

Master's Degree in Social Work

Experience with direct practice with children and families

LSW preferred

1-2 years of experience preferred

Company Name:
KIPP Public Charter Schools
Website:
http://kippcareers.force.com/JobDetail?id=a0Xd0000008ngrKEAQ
Company Description:

Apply Now | Forward Job to a Friend | More Jobs From This Employer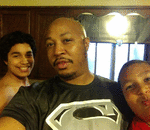 david johnson just became a new member.
06:52PM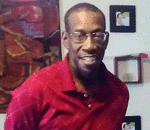 calvin cannon just became a new member.
04:20PM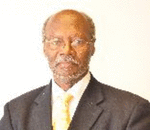 frederick roberts just posted a blog entitled 'indian co-ed moriah colbert is new miss prairie view a&m university'.
03:59PM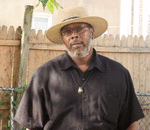 gregory boulware, esq. just commented on a blog entitled '~ "ironically speaking!" ~'.
09:19PM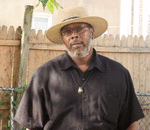 gregory boulware, esq. just commented on a blog entitled '~ chapter 5: 'farmland, a skippack retreat?' ~'.
01:22PM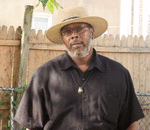 gregory boulware, esq. just commented on a blog entitled '~ "in the soul and spirit of life and living!" ~'.
01:21PM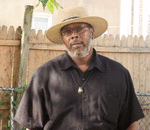 gregory boulware, esq. just commented on a blog entitled '~ 'fairmount' terror in the park: the series! ~'.
01:21PM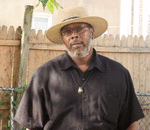 gregory boulware, esq. just posted a blog entitled '~ "seeing us-a lost for words" ~'.
02:23PM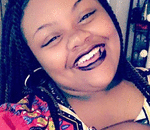 markia alston just became a new member.
08:21PM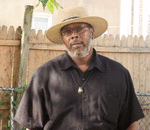 gregory boulware, esq. just posted a blog entitled '~'alexandre dumas, author/playwrite'~'.
07:28PM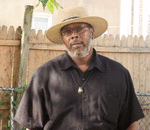 gregory boulware, esq. just commented on a blog entitled '~"it came across my desk"~'.
05:47PM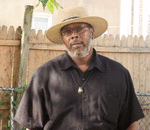 gregory boulware, esq. just commented on a blog entitled '~"a man of color?"~'.
10:41PM
>> more | invite friends