Home > Career Center > Job Seekers > Job Search

| | |
| --- | --- |
| Company Name: | KIPP Public Charter Schools |
| Location: | Miami, FL |
| Position Type: | Full Time |
| Post Date: | 03/15/2018 |
| Expire Date: | 04/15/2018 |
| Job Categories: | Social Services, Education and Library, Information Technology, Quality Control, Research & Development, Nonprofit and Volunteer Services, Writing/Authoring, Energy / Utilities |

Special Education Teacher


Special Education Teacher Job Description

KIPP Miami




KIPP is a non-profit network of college-preparatory, public charter schools educating 80,000 elementary, middle, and high school students in 200 schools across the country.




KIPP Miami is a new region and the first elementary school will set the pace for excellence and lay the foundation for school-based structures across the region. Over the long term, KIPP Miami plans to serve students from grades K-12 in multiple schools across the city.




Regional and School Mission/Vision

KIPP Miami Schools Mission

KIPP Miami Public Schools seek to create and sustain a high achieving and inspiring community schools that battles inequity by empowering students to develop the skills, character strengths, and habits to thrive in college and beyond, shape their futures, and positively impact the world.




KIPP Miami elementary school

At KIPP Miami's elementary school, we will seek to unleash the power, passion and wisdom within each student so their light can shine brightly. Students' light will make them the future citizens and equity leaders of our local and global communities. KIPPsters honor themselves, their families and their communities by critically questioning, innovating and solving the problems of tomorrow. Students believe in the "beautiful struggle" – the belief every challenge is a ray of opportunity. KIPPsters seek excellence, hope and joy in all that they do because they know education will give them the power, opportunities and freedom to change their world and their place within it and will light the path for others to do the same.

Classroom Responsibilities




Assumes responsibilities for demonstrating achievement of individualized education program (IEP) goals and improved academic performance of students with disabilities

Develops an IEP at a Glance for each student that profiles existing assessment data [CST testing, district and state assessments], identified disability, classroom implications and IEP goals, accommodations and modifications and distributes to GL team.

Provides a wide-range of special education instructional opportunities for students to work one-on-one, in small groups, and as a class within push in or pull out settings, in support of the general education curriculum

Employs multisensory teaching strategies and specialized instruction based on an understanding of student strengths, weaknesses, disability and learning styles.

Works in collaboration with all general education teachers as a technical expert.

Monitors and tracks student progress towards goals in the inclusive setting, collaborates with related service providers, and monitors behavior intervention plans (BIPs) and provides accommodation / modification support.

Starts the referral process when a student is referred to the IEP team to determine interventions for students demonstrating disciplinary concerns, truancy, and/or academic failure or to further assess struggling students in all areas of suspected disabilities.




IEP Tasks




Assumes responsibility for writing both initial and updated IEPs based on present levels of performance and developing goals that related to curriculum standards and content

Tracks student progress towards IEP goals on a weekly and quarterly basis

Uses tracking of student progress to determine changes in student programming

Reports achievement of goals and objectives at the end of every advisory period and issues quarterly progress reports

Maintains a portfolio of student grades, work samples, anecdotal data, and classroom observation information




Case Management Tasks




Assumes responsibility for case compliance and student academic progress as documented through both academic and compliance tracking tools.

Assumes responsibility for reviewing and analyzing all student information and developing a corrective action plan for students who need additional testing and/or a change in service.

Maintains special education files, in collaboration with the grade level social worker, and ensures that all evaluation recommendations are followed up and completed.

Helps to coordinate all IEP meetings for the grade level (Initial, Eligibility, IEP, Re-eligibility, Triennial), providing all academic data

Communicates IEP notes and updates to GL teams / teachers

Ensures that related services are represented in the IEPs and are being delivered in an integrated way and practically applied in the classroom.

Review monthly data of student performance with Assistant Principal and Principal




Company Name:
KIPP Public Charter Schools
Website:
http://kippcareers.force.com/JobDetail?id=a0Xd0000008ngqqEAA
Company Description:

Apply Now | Forward Job to a Friend | More Jobs From This Employer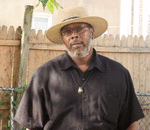 gregory boulware, esq. just commented on a blog entitled '~ chapter 5: 'farmland, a skippack retreat?' ~'.
01:22PM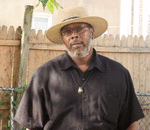 gregory boulware, esq. just commented on a blog entitled '~ "in the soul and spirit of life and living!" ~'.
01:21PM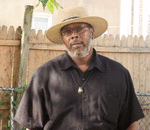 gregory boulware, esq. just commented on a blog entitled '~ 'fairmount' terror in the park: the series! ~'.
01:21PM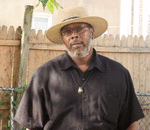 gregory boulware, esq. just posted a blog entitled '~ "seeing us-a lost for words" ~'.
02:23PM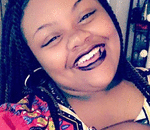 markia alston just became a new member.
08:21PM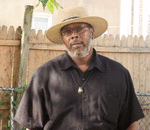 gregory boulware, esq. just posted a blog entitled '~'alexandre dumas, author/playwrite'~'.
07:28PM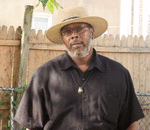 gregory boulware, esq. just commented on a blog entitled '~"it came across my desk"~'.
05:47PM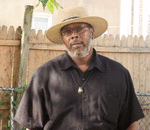 gregory boulware, esq. just commented on a blog entitled '~"a man of color?"~'.
10:41PM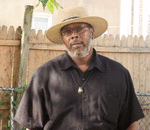 gregory boulware, esq. just commented on a blog entitled '~ "out from the shadows" ~'.
08:32PM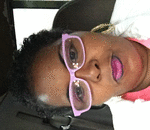 christina harris just became a new member.
10:20PM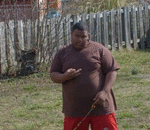 antoine fisher just edited his profile.
06:04PM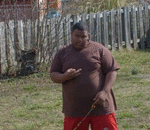 antoine fisher just commented on a poll entitled 'christians read the story about jesus in the new testament ,,,but '.
06:03PM
>> more | invite friends