Home > Career Center > Job Seekers > Job Search

| | |
| --- | --- |
| Company Name: | KIPP Public Charter Schools |
| Location: | Minneapolis, MN |
| Position Type: | Full Time |
| Post Date: | 05/25/2018 |
| Expire Date: | 06/26/2018 |
| Job Categories: | Education and Library, Human Resources, Information Technology, Research & Development, Energy / Utilities |

Physical Education Teacher


KIPP Minnesota is part of the nation-wide "Knowledge Is Power Program" which is a network of free, open- enrollment public schools which are committed to the same philosophies of no shortcuts and high expectations for students. We believe in doing what-ever it takes to help our kids climb the mountain to college.

Required Qualifications:
• Two years or more of teaching experience
• Bachelor's degree or higher and mastery of core subject
• Must have or be able to obtain MN teaching license
• Must have demonstrated success teaching in an urban environment
• Excellent written and oral skills
• Ability to pass criminal background check

At KIPP North Star…
Successful employees (Big KIPPsters):
 Are Mission Driven: Big KIPPsters believe that all students, regardless of background, can and will achieve academic excellence and success in college and life through a combination of rigorous curricular expectations, excellent instruction, supportive relationships with adults, and personal commitment in a well organized school environment.
 Are Relentless Achievers: Big KIPPsters have high expectations for their own achievement and that of students and fellow teachers. They have a strong background in, and command of, their content areas.
 Demonstrate Excellence: Big KIPPsters demonstrate a proven track record of success, preferably with underserved students. They must have a bold and ambitious vision for annual and long term goals. Candidates must be committed to ongoing professional growth to help with student personal and character growth as well as academic achievement.
 Possess Strong Team and Interpersonal Skills: Big KIPPsters work effectively with a cohesive and diverse team of teachers, students, and parents. They are able to listen and learn from others and have sincere respect for teachers, families, and students.
 Exude Enthusiasm and Commitment: Big KIPPsters project a passion for teaching and learning on a daily basis while connecting with students of all background and levels. Employees uphold student learning and achievement as a teacher's highest priority and remain dedicated to the mission for student success in middle school, high school, college, and life.

Primary Purpose of Position
Exceptional educators also cultivate a love for learning while growing in our students the fluency, comprehension, and critical thinking skills they will need to succeed in rigorous high schools and colleges and to become productive citizens in the world beyond.

Responsibilities
As a teacher you are required to perform the following duties:

Keep parents well informed of student progress by providing daily feedback, weekly assessments, trimester report cards, and occasional home visits
Attend all grade level and staff meetings, including Wednesday and Friday staff meetings, and attend designated school functions outside of school hours
Attend some Saturday School sessions throughout the year (schedule TBD)
Participate in school-wide professional development and seek continual feedback and coaching to develop as a teacher
Make him/herself available to students, parents, and other staff members after school hours and on weekends by his/her work cell phone
Assist with Student recruiting activities before and after the school year as needed both after school and on weekends
Conduct necessary home visits for recruitment and to support classroom learning
Perform necessary duties including but not limited to bus, morning, lunch, dismissal, and after-school duties
Chaperone field lessons including occasional overnight field lessons
Communicate openly and honestly with all staff members in a timely fashion
Teach Summer School, Enrichment, Elective, and Saturday School classes as needed
Dress professionally and uphold all school policies





KIPP Minnesota is an equal opportunity employer. We do not discriminate on the basis of race, gender, handicap, age, religion, sexual orientation, or national or ethnic origin. We are committed to hiring a diverse and multicultural staff and encourage applications from traditionally under-represented backgrounds.



Company Name:
KIPP Public Charter Schools
Website:
http://kippcareers.force.com/JobDetail?id=a0Xd0000008ncA7EAI
Company Description:

Apply Now | Forward Job to a Friend | More Jobs From This Employer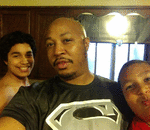 david johnson just became a new member.
06:52PM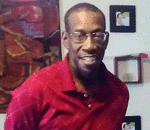 calvin cannon just became a new member.
04:20PM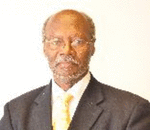 frederick roberts just posted a blog entitled 'indian co-ed moriah colbert is new miss prairie view a&m university'.
03:59PM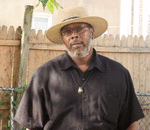 gregory boulware, esq. just commented on a blog entitled '~ "ironically speaking!" ~'.
09:19PM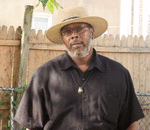 gregory boulware, esq. just commented on a blog entitled '~ chapter 5: 'farmland, a skippack retreat?' ~'.
01:22PM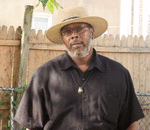 gregory boulware, esq. just commented on a blog entitled '~ "in the soul and spirit of life and living!" ~'.
01:21PM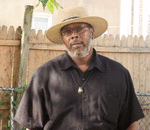 gregory boulware, esq. just commented on a blog entitled '~ 'fairmount' terror in the park: the series! ~'.
01:21PM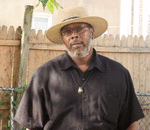 gregory boulware, esq. just posted a blog entitled '~ "seeing us-a lost for words" ~'.
02:23PM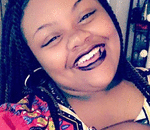 markia alston just became a new member.
08:21PM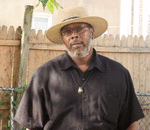 gregory boulware, esq. just posted a blog entitled '~'alexandre dumas, author/playwrite'~'.
07:28PM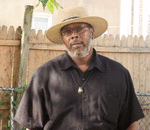 gregory boulware, esq. just commented on a blog entitled '~"it came across my desk"~'.
05:47PM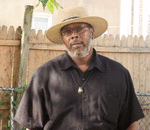 gregory boulware, esq. just commented on a blog entitled '~"a man of color?"~'.
10:41PM
>> more | invite friends