Home > Career Center > Job Seekers > Job Search

| | |
| --- | --- |
| Company Name: | KIPP Public Charter Schools |
| Location: | Washington, DC |
| Position Type: | Full Time |
| Post Date: | 05/21/2018 |
| Expire Date: | 06/20/2018 |
| Job Categories: | Social Services, Education and Library, Healthcare, Other, Information Technology, Counseling, Research & Development, Medical |

School Social Worker for the 2018-19 SY


SCHOOL SOCIAL WORKER




Washington, DC

ORGANIZATIONAL OVERVIEW:

KIPP DC is a network of high-performing, college-preparatory charter schools in Washington D.C., which serve the city's under-resourced communities. At KIPP DC, there are no shortcuts: outstanding educators, more time in school, a rigorous college-preparatory curriculum, and a strong culture of achievement and support help our students make significant academic gains and continue to excel in high school and college. We are looking for highly dedicated educators who preferably have two years of teaching experience in urban settings and who undoubtedly have a "whatever it takes" attitude to help children succeed.





POSITION OVERVIEW:




KIPP DC is looking for a dynamic, committed and flexible Social Worker to become part of a vibrant educational community. The KIPP DC Social Worker will do whatever it takes to improve student achievement and ensure that students are progressing on their individual goals.





KIPP DC Social Workers are responsible for delivering effective, high-quality, interventions that are data driven. KIPP DC staff approach work with sense of possibility and sees challenges as opportunities for creative problem solving. KIPP DC gives its students an intensive foundation in the core academic subjects with an emphasis on developing the knowledge and skills necessary for success in school and in life. The KIPP DC community holds itself to high standards, cognizant that success can be achieved by all, regardless of challenging circumstances, through team work, tenacity and focused dedication.





KEY RESPONSIBILITIES:

Demonstrate positive, collaborative problem-solving orientation with students, parents and guardians, educators, administrators, community members, and colleagues

Provide core services including: prevention, consultation, intervention, assessment, and counseling. Services include, but are not limited to, conducting observations, collecting data, reviewing student records, conferring with teachers and parents, interviewing students, conducting functional behavior assessments, counseling (individual and group), planning behavior interventions, and conducting in-services and professional development. These core services are adapted to the particular needs of each student, situation, and setting

Help all stakeholders understand child development and how it affects student performance academically and social/emotionally

Serve in a consultative role with designated personnel to offer prevention and intervention strategies related to learning and behavioral problems of students; and provide consultation on an on-going basis to teachers, parents, and other school personnel to resolve students' learning and behavioral problems

Assist in identifying needed community resources for students and makes appropriate referrals to resources to facilitate educational and behavioral interventions recommended for student success

Deliver crisis response and intervention services to students, families and staff, when needed

Provide group and individual therapy and classroom support to special education students, and general education students, as well as monitor the students' responses to the interventions identified

Complete special education paperwork and attend multidisciplinary team meetings

Respond in a timely manner to Random Moment in Time Surveys with all of the required information requested in the survey as part of the Medicaid reimbursement process

Log progress notes in SEDs with all of the required information about the student's specific IEP goals, responses to the designated interventions and plan for upcoming sessions, in a timely manner

Develop and monitor student responses to behavior intervention plans, including providing support and consultation to general and special education teachers

Conduct functional behavior assessments and social history evaluations and communicate the results to all team members in parent-friendly language

Complete and monitor the pre-referral paperwork as it relates to the social/ emotional functioning of students

Complete paperwork for students with 504 plans, as well as monitor the implementation of the accommodations identified in the plans

School and Community

Serve as a school liaison to social service agencies and community

Monitor and develop school-wide plans to address student attendance

Participate in mediations, administrative reviews, hearings and due process proceedings, as needed

Participate in disciplinary proceedings: expulsions, manifestations, and causation meetings

Be available for Open Houses, Parent-Teacher Conferences and other events involving parents outside of normal operating hours

Believe deeply in the mission and values of KIPP and subscribe to KIPP's Five Pillars

Hold high expectations for each student and exhibit positive rapport with all students

Demonstrate strong knowledge of therapy models

Implement the school-wide student management policies within classrooms and everywhere on campus

Create and fosters a positive learning environment

Establish and maintain strong communication lines with all parents

Remain on call in the evenings (via school cell phone) to provide student support

REQUIREMENTS:

At least two years of Social Work experience (Preferred)

Master's Degree in Social Work (Required)

Licensure as a Social Worker by the District of Columbia Office of the State Superintendent of Education (OSSE).

Licensed Independent Clinical Social Worker (Preferred)

Commitment to working with underserved students (Required)

Experience working in an urban public school (Preferred)

Pass a criminal background check, as required by law




Other skills and traits

Unquestioned integrity and commitment to KIPP DC's mission

Passion for education and a desire to help KIPP DC schools grow

TO APPLY:

Please apply online at www.kippdc.org/careers. The position is available immediately, and applicants are encouraged to apply early.

Competitive salary and benefits commensurate with qualifications and experience.

Company Name:
KIPP Public Charter Schools
Website:
http://kippcareers.force.com/JobDetail?id=a0X0W000008xEwJUAU
Company Description:

Apply Now | Forward Job to a Friend | More Jobs From This Employer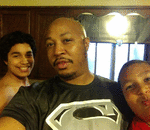 david johnson just became a new member.
06:52PM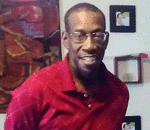 calvin cannon just became a new member.
04:20PM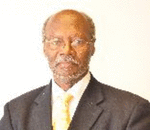 frederick roberts just posted a blog entitled 'indian co-ed moriah colbert is new miss prairie view a&m university'.
03:59PM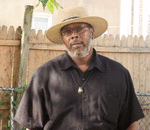 gregory boulware, esq. just commented on a blog entitled '~ "ironically speaking!" ~'.
09:19PM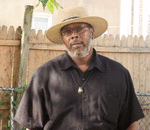 gregory boulware, esq. just commented on a blog entitled '~ chapter 5: 'farmland, a skippack retreat?' ~'.
01:22PM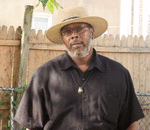 gregory boulware, esq. just commented on a blog entitled '~ "in the soul and spirit of life and living!" ~'.
01:21PM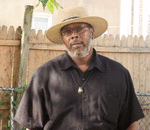 gregory boulware, esq. just commented on a blog entitled '~ 'fairmount' terror in the park: the series! ~'.
01:21PM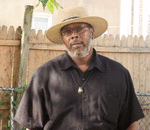 gregory boulware, esq. just posted a blog entitled '~ "seeing us-a lost for words" ~'.
02:23PM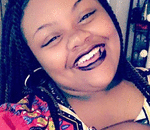 markia alston just became a new member.
08:21PM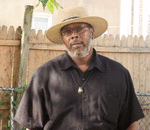 gregory boulware, esq. just posted a blog entitled '~'alexandre dumas, author/playwrite'~'.
07:28PM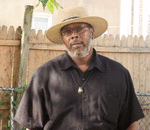 gregory boulware, esq. just commented on a blog entitled '~"it came across my desk"~'.
05:47PM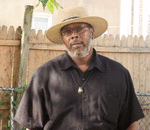 gregory boulware, esq. just commented on a blog entitled '~"a man of color?"~'.
10:41PM
>> more | invite friends