Home > Career Center > Job Seekers > Job Search

| | |
| --- | --- |
| Company Name: | KIPP Public Charter Schools |
| Location: | Austin, TX |
| Position Type: | Full Time |
| Post Date: | 04/21/2018 |
| Expire Date: | 05/22/2018 |
| Job Categories: | Accounting/Auditing, Education and Library, Finance/Economics, Financial Services, Information Technology, Restaurant and Food Service, Executive Management, Energy / Utilities |

Food Services: Cafeteria Specialist

We are open to both part-time and full-time options for this role.

The Cafeteria Specialist works as a part of the KIPP Austin Public Schools Cafeteria Team. The Cafeteria Specialist would help to create a warm and friendly atmosphere to enhance the student's meal time experience. This position would efficiently handle the sale of food, the collection of money, and to prepare an accurate, balanced tabulation sheet for Food Service accounting purposes. The Cafeteria Specialist would work effectively in the cafeteria/kitchen or where designated by the Front of House Supervisor. This position will include server, cashier, prep-cook, and dishwashing duties. This position will abide by the strictest standards of physical and food safety, freshness and sanitation.

We have opportunities at all three of our Campuses:
--East Campus: 8509 FM 969 Austin, TX 78724
--South Campus: 5107 I-35 South, Ste. A, Austin, TX 78744
--North Campus: 8004 Cameron Road, Austin, TX 78754

Responsibilities:
• Support the FOH Supervisor in cafeteria functions.
• Comply with Health Department Code for food service.
• During service confirm that each tray is reimbursable (as defined by Office of Child Nutrition free and reduced lunch program) and that the number keyed in matches the student.

• Work with the Business Manager to monitor school meal payment plan and maintain accurate school and student records, reports, and files, and notify parents in a timely manner of any monies owed.
• Fundamental understanding and working knowledge of Nutrikids.
• Set up meal service and clean up at appropriate campus or campuses.
• Monitor Production Sheets and make additions and subtractions when and where necessary.
• Routinely act on day to day situations, working closely with and assisting school personnel and parents to ensure smooth operation of the free and reduced lunch function of the Office of Child Nutrition.
• Accurate in maintaining and reconciling all financial records for the Office of Child Nutrition free and reduced lunch program.
• Effectively record meal counts, cash collected, and deposits on a daily basis.
• Work as a prep-cook and assist in the preparation for meal portions which may involve cooking and baking using various utensils and appliances; may perform specialized duties (baking and cooking).
• Serve the students, teachers, and guests. Use safety precautions relative to working with food service equipment and materials and report all injuries or unsafe condition to the supervisor on duty.
• Keep dispensing and related equipment full and operating. This includes milk and other self-selection food options (Offer vs. Serve).
• Maintain the cleanliness of the kitchen and cafeteria area; clear counters, sweep and mop floors; clean freezers, coolers, and storage areas; clean kitchen appliances; clean and maintains the garbage collection area as needed.
• Store stock in an efficient and safe manner.
• Support all efforts to recycle and compost.
• Monitor the student snack program and distribute as necessary.

Qualifications:
• Fundamental understanding of sanitation and cleanliness.
• Requires moderate physical effort. Standing, carrying, bending, stretching, stooping, pulling, pushing, lifting of weights up to 50 lbs.
• Must be able to communicate effectively with team.
• Must be self-motivated and able to problem solve effectively.
• Manager Food Handler's card required.
• Multi-faceted, multi-skilled, resourceful, and willing to do whatever it takes to feed healthy food to our students.
• Possess an entrepreneurial spirit, is proactive and flexible, and is willing and able to play different roles in the kitchen in order to meet the varied and constant needs of the students at KIPP Austin.
• Model positive and healthy character traits and habits, such as being organized, consistent and understanding.
• Unquestioned integrity and commitment to the KIPP Austin mission and KIPP Austin community.

Working Conditions:
• Exposure to temperature variations and wet conditions.
• May walk and work on uneven and slick surfaces.
• Requires reaching above and below shoulder height.
• Some exposure to dust, gas, fumes and chemicals
• Exposure to blood borne pathogens: Level III
• May need to use a ladder or stool to reach product or supplies.
• Frequent repetitive hand motion.
• Frequent excessive standing during assigned work day.
• Frequent requirement to lift, carry, push, pull, sit, stand, walk, reach, crouch, climb, balance, kneel and stoop.

ABOUT KIPP AUSTIN PUBLIC SCHOOLS: KIPP Austin is a network of free, public, open enrollment schools for low‐income and historically underserved students in Austin, Texas. There are currently nine schools in the KIPP Austin network: four elementary schools, four middle schools and one high school. This year, we're expanding our network to include ten schools serving students from Kindergarten through twelfth grade. When fully enrolled, KIPP Austin will serve over 5,000 students -- more than doubling the number of college-ready low-income, minority students in Austin. KIPP Austin Public Schools is part of the national network of charter schools, KIPP, the Knowledge is Power Program (www.kipp.org).

OUR MISSION: KIPP Austin Public Schools believes that every child, regardless of economic background has the right to an exemplary education. We will empower our students to thrive in and graduate from college, choose their paths, and positively impact their communities

Company Name:
KIPP Public Charter Schools
Website:
http://kippcareers.force.com/JobDetail?id=a0X0W000008YkdhUAC
Company Description:

Apply Now | Forward Job to a Friend | More Jobs From This Employer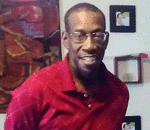 calvin cannon just became a new member.
04:20PM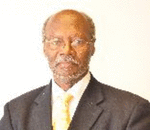 frederick roberts just posted a blog entitled 'indian co-ed moriah colbert is new miss prairie view a&m university'.
03:59PM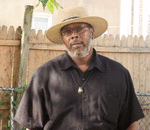 gregory boulware, esq. just commented on a blog entitled '~ "ironically speaking!" ~'.
09:19PM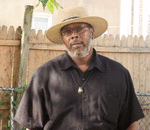 gregory boulware, esq. just commented on a blog entitled '~ chapter 5: 'farmland, a skippack retreat?' ~'.
01:22PM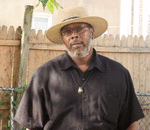 gregory boulware, esq. just commented on a blog entitled '~ "in the soul and spirit of life and living!" ~'.
01:21PM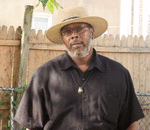 gregory boulware, esq. just commented on a blog entitled '~ 'fairmount' terror in the park: the series! ~'.
01:21PM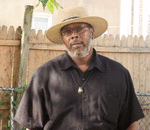 gregory boulware, esq. just posted a blog entitled '~ "seeing us-a lost for words" ~'.
02:23PM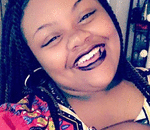 markia alston just became a new member.
08:21PM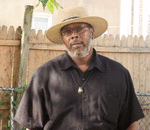 gregory boulware, esq. just posted a blog entitled '~'alexandre dumas, author/playwrite'~'.
07:28PM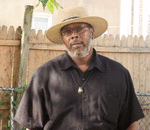 gregory boulware, esq. just commented on a blog entitled '~"it came across my desk"~'.
05:47PM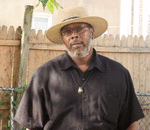 gregory boulware, esq. just commented on a blog entitled '~"a man of color?"~'.
10:41PM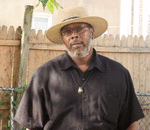 gregory boulware, esq. just commented on a blog entitled '~ "out from the shadows" ~'.
08:32PM
>> more | invite friends