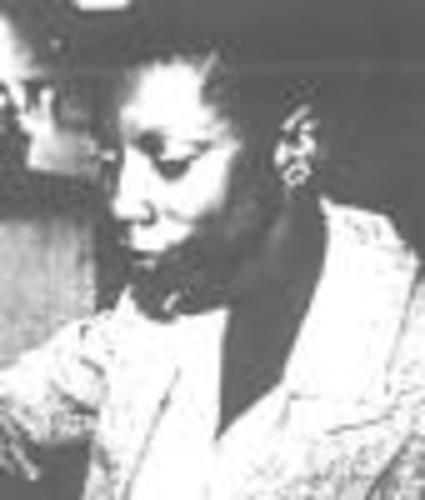 Mary, who was a geneticist, was born on June 26, 1949 in Nashville, Tennessee. She later moved to Miami. She was very smart and interested in science, especially medicine. Her father was a doctor in their neighborhood. She likes asking her father scientific question and doing scientific research with him. Unfortunately he died when she was only nine years old.
When she entered high- school, she was one of the first blacks to enter Jackson High School. While in high- school she would enter science fairs. She graduated in 1967and was 12th in her class of 350 people. Went to Lincoln University in Pennsylvania. Although she spent most of her time with pre- med. students, she received the Ford Foundation Doctoral Fellowship for molecular genetics scholarship.
After she graduated, she married Sydney Harris. Later they attended Cornell University. She received her Ph.D. in genetics in1975. After college she began working at New Jersey University. After two years she started working for the Sickle Cell Foundation of Georgia. At the same time she was teaching at Morehouse.
Sydney and Mary Harris had their first and only child. After the birth of her child she spent five years working to screen the genetics of newborn infants. Currently she is the president and genetics consultant for her company, Harris & Associates, Ltd., in Atlanta, Georgia. Her husband is Dean of Claremont College Business in Atlanta as well.
Posted By:
Saturday, February 16th 2008 at 7:13PM
You can also
click here to view all posts by this author...